Registering a domain name is an essential step when establishing your online presence. A domain name serves as your unique web address, allowing users to find and access your website.
In this article, we will guide you through the process of registering a domain name specifically in ZolaHost, a reliable domain registration service provider.
By following the steps below, you'll be able to register a domain name for your website with ease.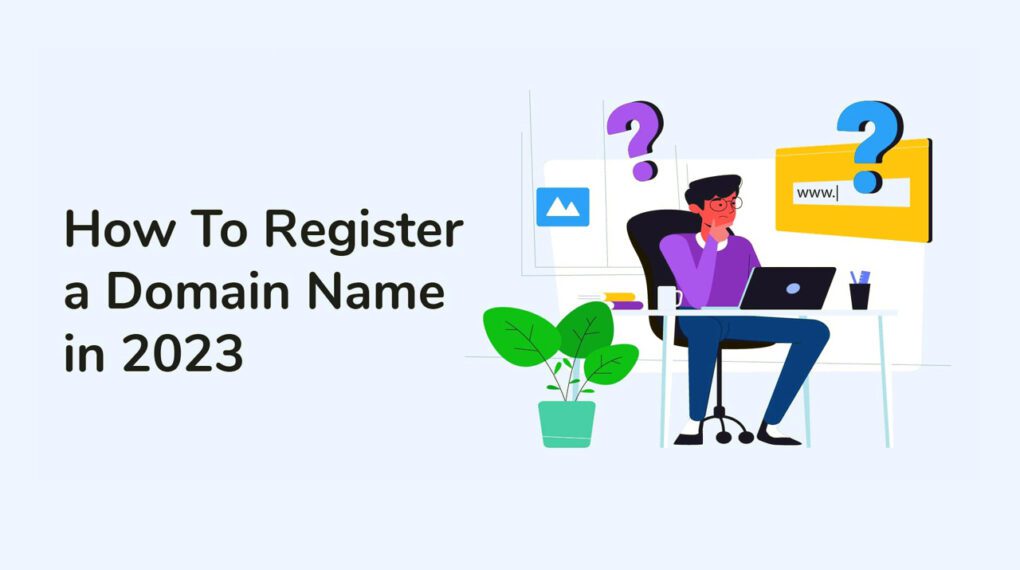 What is ZolaHost?
ZolaHost is a reputable web hosting and domain registration company that offers a wide range of services to individuals and businesses. They provide affordable and reliable hosting solutions along with domain registration services.
ZolaHost aims to simplify the process of establishing an online presence by offering user-friendly interfaces and excellent customer support.
Benefits of Registering a Domain Name in ZolaHost
By registering your domain name with ZolaHost, you can enjoy several benefits:
Easy Domain Management
ZolaHost provides a user-friendly control panel that allows you to manage your domain settings efficiently.
Reliable Service
With ZolaHost's reliable infrastructure and network, you can trust that your domain will be accessible to visitors around the clock.
Affordable Pricing
ZolaHost offers competitive pricing for domain registrations, ensuring you get value for your money.
Additional Services
Along with domain registration, ZolaHost also offers web hosting, SSL certificates, and other essential services to enhance your online presence.
Now, let's dive into the step-by-step guide to registering a domain name in ZolaHost.
Step-by-Step Guide to Register a Domain Name
Step 1: Visit the ZolaHost Website
Start by visiting the official website of ZolaHost at www.zolahost.com. Once there, navigate to the domain registration section.
Step 2: Search for Domain Availability
Use the domain search feature provided by ZolaHost to check the availability of your domain name. Enter the desired domain name in the search box and click the "Search" button.
ZolaHost will display the results indicating whether the domain name is available or already registered by someone else.
Step 3: Select and Add the Domain to Cart
If your desired domain name is available, select it from the search results. You may also receive suggestions for alternative domain extensions. Choose the domain extension (.com, .net, .org, etc.) and add it to your cart.
Step 4: Configure Domain Settings
In this step, you will configure various domain settings, such as domain privacy, DNS management, and email forwarding. Review the available options and choose the settings that suit your requirements. ZolaHost provides easy-to-understand explanations for each setting to assist you in making informed decisions.
Step 5: Complete the Registration Process
After configuring the domain settings, proceed to the checkout process. Enter the information, like your contact details and payment information. Take a moment to review the order summary and verify the accuracy of all the information provided. Once you are satisfied, complete the registration process by making the payment.
Congratulations! You have successfully registered a domain name with ZolaHost. Keep in mind that it may take some time for the domain registration to propagate globally.
Frequently Asked Questions
Q1: Can I transfer an existing domain to ZolaHost?
Yes, ZolaHost supports domain transfers. You can initiate the transfer process through the domain management section in your ZolaHost account.
Q2: Does ZolaHost provide domain email accounts?
Yes, ZolaHost offers email services that allow you to create professional email addresses using your domain name.
Q3: Can I register multiple domain names with ZolaHost?
Absolutely! ZolaHost allows you to register multiple domain names, making it convenient for businesses or individuals with multiple online projects.
Q4: How long does it take for a domain to be active after registration?
Typically, it takes a few minutes for the domain to become active. However, DNS propagation can take up to 24-48 hours, during which the domain becomes accessible worldwide.
Q5: Does ZolaHost provide customer support?
Yes, ZolaHost offers customer support via various channels, including live chat, email, and phone, to assist you with any queries or issues.
Conclusion
Registering a domain name is a crucial step in establishing your online presence, and ZolaHost makes the process seamless and reliable. By following the step-by-step guide outlined in this article, you can confidently register a domain name in ZolaHost.
Enjoy the benefits of easy domain management, reliable services, and competitive pricing. Start building your online presence today with ZolaHost's exceptional domain registration services!