WhatsApp Two Step Verification: In this article, we discuss How to Enable WhatsApp Two Step Verification, WhatsApp is one of the most popular communication apps all over the world, more than billions of users using WhatsApp date today life, Everyone mainly using WhatsApp for sharing images, text, audio, contact, location sharing, and so on great features available on WhatsApp. Recently WhatsApp adds the most valuable feature as a Payment option through WhatsApp.
The payment option is one of the best options on WhatsApp I feel it is so good, it's greatly used for business persons to easily pay the amount as same as Google Pay Payment services. After adding payment options they are also secure options everyone must enable to secure your account from hackers.  You must enable WhatsApp Two Step Verification to secure your WhatsApp account. Below I will add the Step By Step by Guidance to Enable WhatsApp Two Step Verification.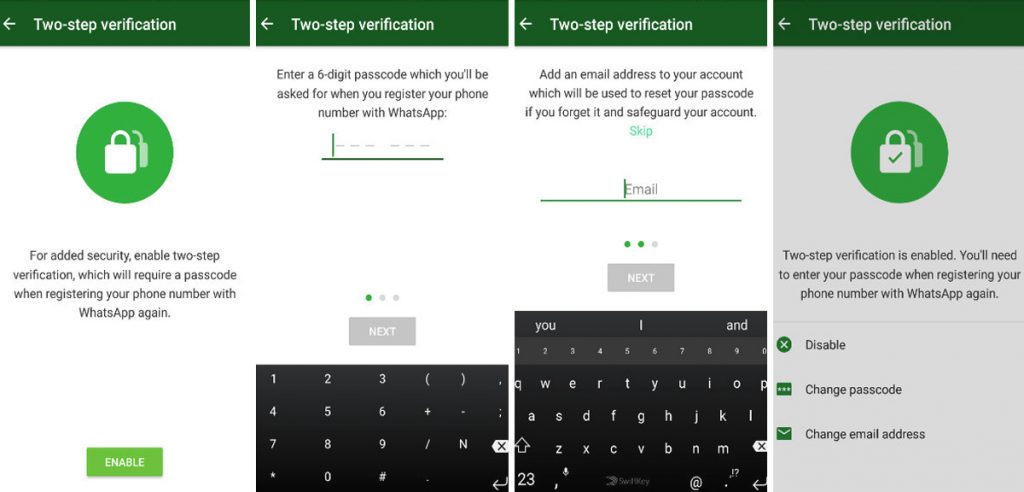 How to Enable WhatsApp Two Step Verification
Open your WhatsApp Account
Right side top after search button, click on the 3 dots button
Choose the option settings on the opened window.
Goto the option as Account and click on the Tw0 Step Verification Menu
For added security, enable Two Step verification, which will require a PIN when registering your phone number with WhatsApp again, Tap on Enable option
On the Next Screen, Enter the SiX digit passcode as you like.
Next Screen, Confirm the Six Digit PIN code to enter and click next.
The next step, it will ask to add an email address, it's helpful to recover or reset your PIN, it's optional but you can add this email option to safeguard your account.
Confirm Your Email address, Click on Save.
Finally, WhatsApp Two Step Verification is Enabled on Your account !!
How to Enable WhatsApp Two Step Verification Step By Step Video
Subscribe our Youtube Channels to get more latest updates.
Important WhatsApp Links