Download WhatsApp status, WhatsApp doesn't provide a built-in feature to download the status updates (photos or videos) shared by your contacts. WhatsApp's status feature is designed to be temporary, and the content is meant to disappear after 24 hours.
However, if you wish to download a status, you can use third-party apps or file explorers that allow you to access temporary files on your phone.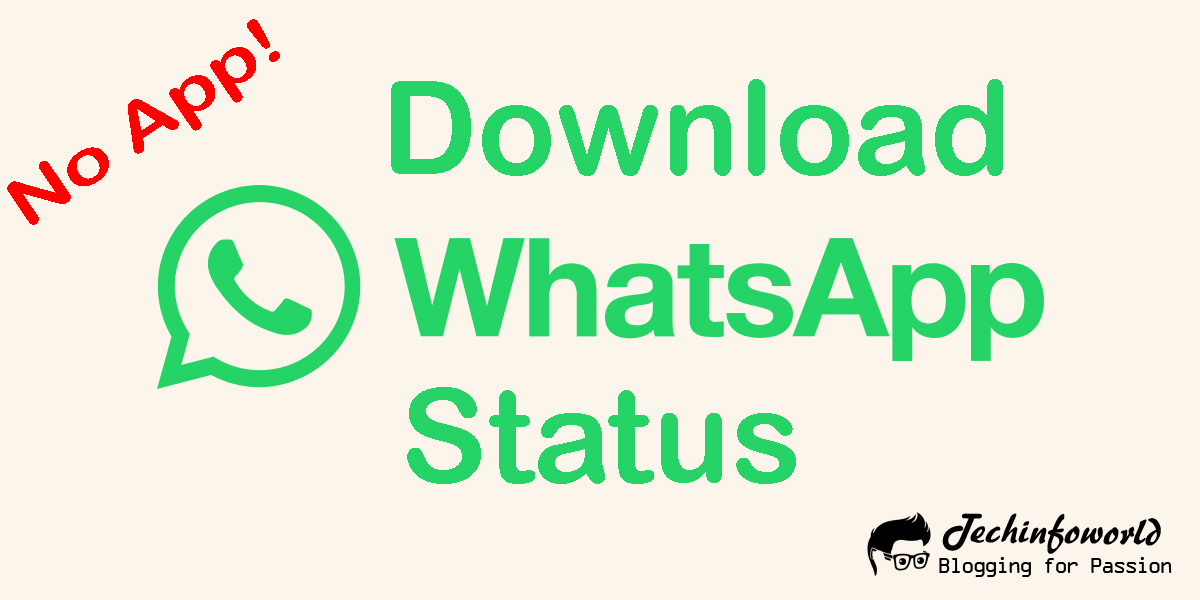 Keep in mind that the legality and terms of service regarding downloading and sharing others' content may vary, and it's important to respect the privacy and rights of others.
Here's a general guide that may help, but please be cautious and use such tools responsibly:
How to download WhatsApp status
For Android:
1. Use a File Explorer:
– Open a file explorer on your Android device (like ES File Explorer or Solid Explorer).
– Go to the "Settings" of the file explorer and enable the option to show hidden files.
– Navigate to the WhatsApp folder (`/sdcard/WhatsApp/Media/.Status`).
– Copy the photos or videos you want to another folder.
2.Third-Party Apps:
There are various apps available on the Google Play Store that claim to help download WhatsApp status updates.
Be cautious and choose reputable apps to avoid potential security risks.
How to Download WhatsApp Status Without Any App, Step by Step Video Tutorial
Subscribe our Youtube Channels to get more latest updates.
For iPhone:
Downloading WhatsApp statuses directly on an iPhone may be more challenging due to the closed nature of iOS. However, you can try the following:
1. Use a computer:
– Connect your iPhone to a computer and use iTunes to navigate to the WhatsApp folder.
– Explore the "Media" and ".Status" folders to find temporary status files.
– Copy the files to your computer.
2. Third-Party Apps:
Check the App Store for apps that claim to assist in downloading WhatsApp status updates. Please be cautious and use apps from trusted developers to avoid potential risks.
Important WhatsApp Tricks and Tips Links
Conclusion:
Remember, the methods mentioned above might have limitations, and their effectiveness can vary. Additionally, using third-party apps or file explorers involves some risks, and it's crucial to consider the privacy and security implications.
Always be mindful of the terms of service of the platforms you are using and respect the privacy of others when downloading or sharing their content.