A detailed guide for beginners to master WordPress, covering essential topics, tips, and tricks for effective website building and management.
Introduction
WordPress has become one of the most popular content management systems (CMS) worldwide, empowering millions of websites. Whether you're an aspiring blogger, an entrepreneur establishing an online presence, or a small business owner, mastering WordPress is vital for successful website creation and management.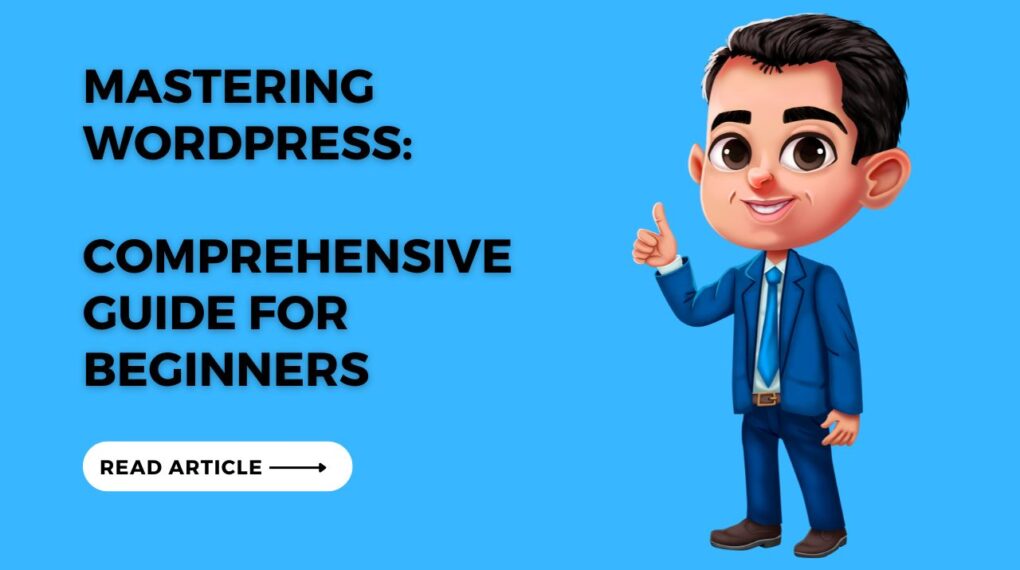 This comprehensive guide explores the essential aspects of WordPress, providing beginners with the knowledge needed to navigate the platform confidently.
Getting Started with WordPress
Choosing the Right Hosting Provider
Before delving into WordPress, selecting a reliable hosting provider capable of handling website traffic and providing optimal performance is essential. This section discusses factors to consider when choosing a hosting provider and recommends beginner-friendly options.
Installing WordPress
After acquiring a hosting provider, the next step involves installing WordPress. This guide provides a walkthrough of the installation process, whether manual or using one-click installation tools provided by hosting companies.
Understanding the WordPress Dashboard
The WordPress dashboard acts as the central control panel for efficient website management. This section explores its various sections and functionalities, including posts, pages, media library, themes, and plugins. Understanding the dashboard's layout and features helps users navigate WordPress with ease.
Creating and Customizing Your Website
Choosing a Theme
Themes play a critical role in determining a website's visual design and layout. This guide assists in selecting and installing a theme that aligns with the website's purpose and branding. It also covers customizing themes using the WordPress Customizer.
Adding and Managing Content
Content creation lies at the heart of any website. This section covers creating and managing posts and pages, including text formatting, adding images and videos, and optimizing content for search engines. Readers will learn techniques for engaging and visually appealing content creation.
Extending Functionality with Plugins
WordPress plugins offer limitless possibilities for expanding a website's functionality. This section introduces essential plugins and demonstrates how to install, configure, and effectively utilize them. From contact forms to e-commerce solutions, plugins enhance a website's capabilities.
Optimizing Your Website
Search Engine Optimization (SEO)
This section explores the fundamental principles of SEO and provides guidance on optimizing a WordPress website for improved search engine rankings. From keyword research to on-page optimization, readers will learn techniques to enhance website visibility and attract organic traffic.
Performance Optimization
A fast-loading website is crucial for a positive user experience and enhanced search engine rankings. This section discusses techniques to optimize website performance, including caching, image optimization, and code minimization. Implementing these strategies keeps visitors engaged and improves conversion rates.
Security and Backup
Website security is a top priority for safeguarding data and maintaining a trustworthy online presence. This guide offers an overview of security best practices and recommends security plugins to fortify WordPress websites. Additionally, backup strategies are covered to ensure data safety and easy restoration, if necessary.
Frequently Asked Questions
How do I choose the right WordPress theme?
Selecting the appropriate theme is vital for aesthetics and functionality. This section provides tips on choosing a theme that suits the website's niche, is mobile-friendly, and aligns with its branding.
Can I monetize my WordPress website?
Absolutely! WordPress offers numerous ways to monetize websites. This section discusses options such as display advertising, affiliate marketing, sponsored content, and selling products/services through the website.
How can I improve my WordPress website's loading speed?
A slow website can deter visitors. This guide provides practical tips for optimizing website loading speed, including the use of caching plugins, image optimization techniques, and selecting a reliable hosting provider.
Conclusion
Mastering WordPress is an empowering journey that opens doors to endless online possibilities. With the knowledge gained from this comprehensive guide, beginners can confidently build and manage their WordPress websites, establishing a strong online presence and achieving their goals. Remember to continue exploring and experimenting to unlock the full potential of WordPress. Happy website building!