In this article, we discuss about how to submit your WordPress site to Google Webmaster Tools. There is an lots of way to get your website on google search engine using some keywords for your website. Is the best option for your website to get more organic traffic for your website through google search. In today's everyone having its own website for its personal use as well as commercial use. All them like his website comes first on google search to get more popular on short period, without doing SEO We can't achieve the goal to get more organic traffic for your website. Its the basic and First one for your newly create website to comes on google. Ok !! Now lets comes to this wonderful SEO article.
What is Google Webmaster Tools
Google Webmaster Tools is one of the best online tools to get your website on google search engine. This tool is designed and directly offered by google. Google webmaster tools  simply allows you to submit the sitemap of your website and help to display the most important content of your website. Its one of the best and basic SEO Option done by all the website owners. Its also shows the google crawling error stats of your website. Below i have attached the sample screenshot of website overview. Check it once.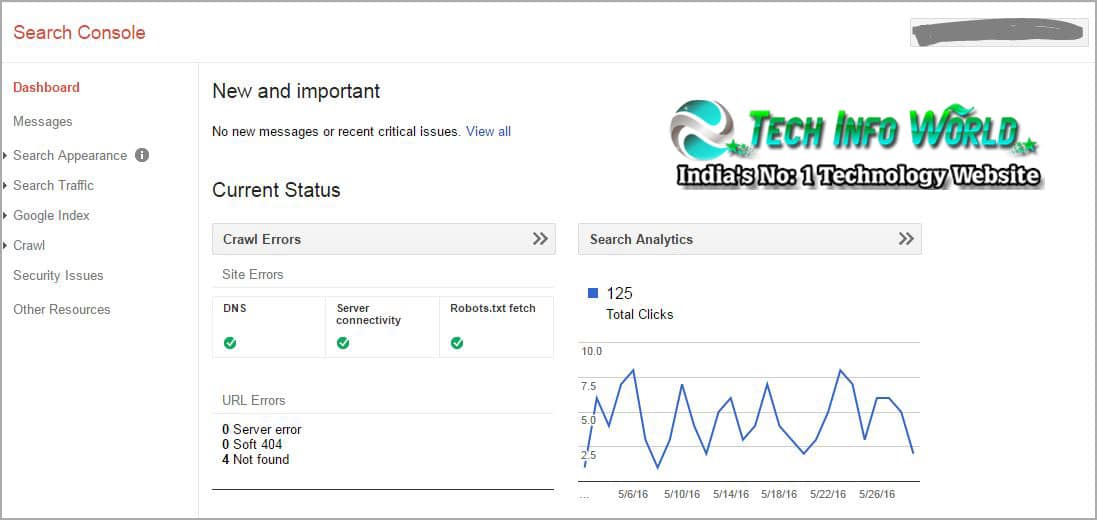 How to Submit Your Website On Google Webmaster Tools
First Step : Go to Google webmaster tools website 
Second Step : Then Sign on that website using your Gmail account, Once successfully login the website. Check the right side top corner of the website , Is there is an option for Add Property.
Third Step : Click on the Add Property , Popup window will open to show enter the URL of your website, Add the URL of your website. Then Click Enter or Click Add New site.
Fourth Step : If you finished all the steps correctly , next screen will be ask you to verify the ownership of your website. There shows the two more methods to verify your ownership , try to use the recommended method to download the google site verification html file and add it on your website root directory , otherwise using the alternate method to add the meta tag for your website to verify the ownership.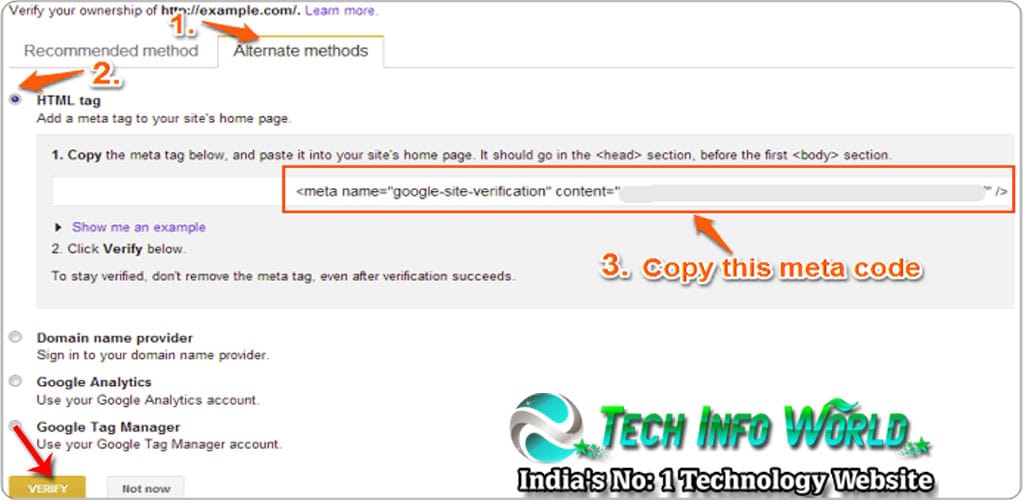 Fifth Step : Click Verify to successfully get the ownership of your website.
After finishing all the steps , google will takes little bit time to show your website on google search. Once your website comes in google search you will get more organic traffic as well as your web may also viewed different visitors in all over the world.