Screen recording on your iPhone is a nifty feature that can serve various purposes, from recording gameplay highlights to creating tutorials or simply sharing your screen with friends and colleagues.
The good news is that Apple has made screen recording on an iPhone easy and accessible.
In this article, we'll guide you through the process, regardless of whether you own the latest iPhone model or an older one.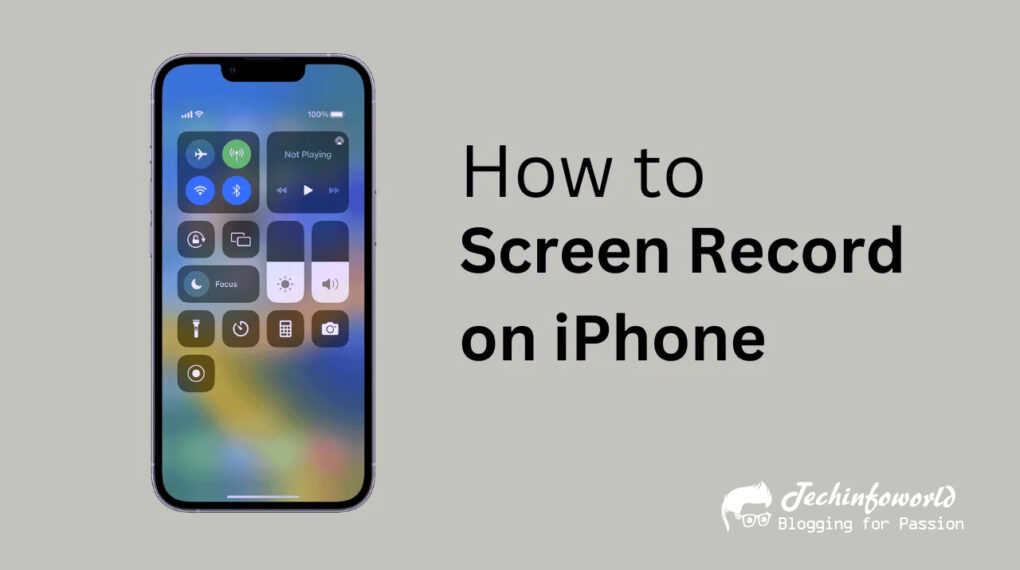 How to Screen Recording on Your iPhone – Step by Step Guide
Check Your iOS Version.
Before you embark on your screen recording journey, it's crucial to ensure that your iPhone is running iOS 11 or a later version.
Screen recording was introduced in iOS 11, so if your device is on an earlier iOS, an update is in order. Here's how to check and update your iOS:
1. Open the "Settings" app on your iPhone.
2. Scroll down and select "General."
3. Choose "Software Update" to see if there's a newer iOS version available and install it.
Add Screen Recording to Control Center
Screen recording is conveniently located in the Control Center, but you might need to add it to the list of shortcuts. Here's how:
1. Open the "Settings" app on your iPhone.
2. Scroll down and tap "Control Center."
3. Select "Customize Controls."
4. Scroll until you find "Screen Recording" and tap the green plus button (+) next to it. This adds it to your Control Center.
Step 3: Access the Control Center
To initiate screen recording, you'll need to access the Control Center. The process differs slightly depending on your iPhone model:
1. If you have an iPhone X or a later model, swipe down from the upper-right corner.
2. If you have an iPhone 8 or an earlier model, swipe up from the bottom of the screen to open the Control Center.
Start Recording
Once you've accessed the Control Center, you'll find the "Screen Recording" icon. A simple tap on this icon initiates the recording process, which begins after a three-second countdown.
You'll also notice a red recording indicator in the status bar, indicating that your screen is being recorded.
Record Your Screen
With the recording in progress, you can use your iPhone as you normally would. This is the time to demonstrate an app, provide a step-by-step tutorial, or capture your gaming prowess.
If you want to include audio from your device, simply long-press the "Screen Recording" icon in the Control Center and enable the microphone.
Stop the Recording
When you're done recording, tap the red status bar at the top of the screen.
A pop-up will ask if you want to stop the recording. Confirm by tapping "Stop," and your video will be saved to your Photos app.
After you've stopped the recording, your video can be found in the Photos app. You can trim the video, add annotations, or share it with others directly from the app.
To get started:
1. Select the recording in your Photos app.
2. Tap the "Edit" button and use the editing tools to make any necessary adjustments.
How to Screen Recording on Your iPhone – Step by Step Guide – Video
Subscribe our Youtube Channels to get more latest updates.
Conclusion
Screen recording on your iPhone is a powerful and versatile tool that can help you express your creativity, provide assistance, or share your screen with others.
With this step-by-step guide, you can easily initiate screen recording on your iPhone, enabling you to capture and share your iPhone's screen with the world.
Enjoy your newfound ability to create content and share knowledge effortlessly!