Consumer No TNEB Online: In this article, we discuss knowing your consumer no in TNEB Electricity Online. What is consumer no? In Tamilnadu Electricity consumer no is the service no assigned for your home, its available on your meter reading front section or you can check the consumer no in your previous electricity bill payment receipt.
Consume no or Service no is mainly used to create new user account registration on online TNEB bill payment, also the service number is unique and it can be assigned only one house at a time. the same service no can't be assigned to multiple houses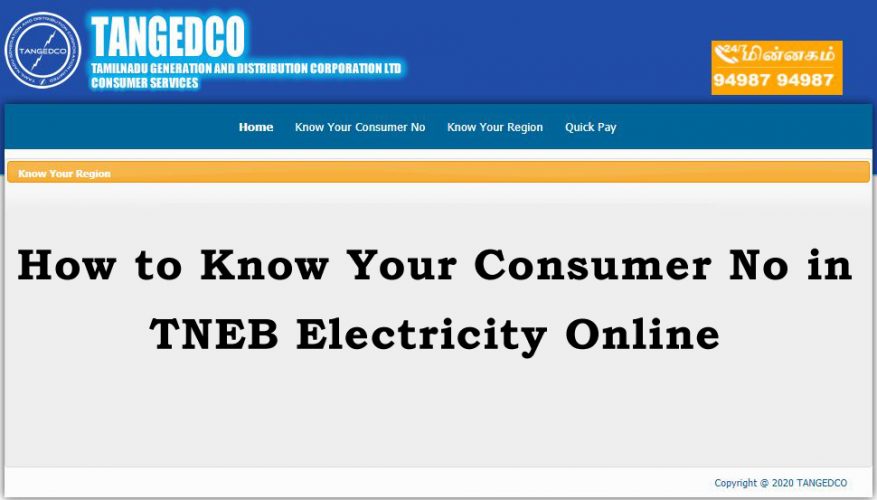 Know your Consumer No TNEB Online
There are 3 possible ways to know your service no in TNEB online,
TANGEDCO Counter Receipt
TANGEDCO e-Receipt
TANGEDCO White Meter Card
TANGEDCO Counter Receipt
Once you pay the Current EB bill directly visit the TNEB office means they will give the acknowledgment slip as payment is done for your current bill. Check the below image for a better understanding.
TANGEDCO e-Receipt
Once you make your current EB bill online, you will get the final e-receipt acknowledgment for your payment confirmation, in that e-receipt, you will get the service no, name, bill amount, date, transaction id, receipt no, and so on… Check the below image.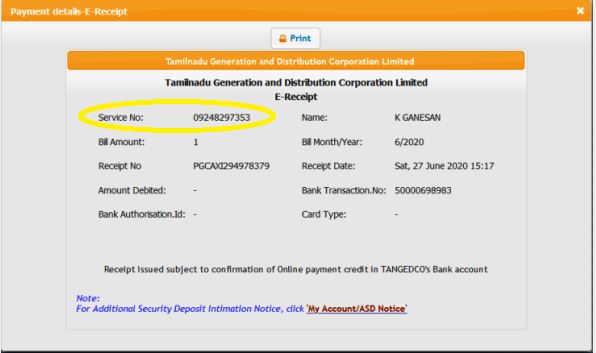 TANGEDCO White Meter Card
Once install the current meter, they will provide the white meter reading card, which consists of valuable details as service no, address, mobile, and so on related to Tamilnadu Electricity. Check the below image for better clarification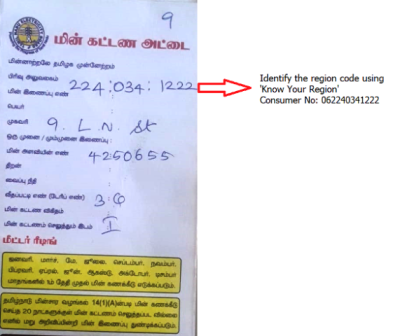 How to know your Consumer No in TNEB Online Watch Video
Subscribe our Youtube Channels to get more latest updates.
Important Website Links
TNEB Electricity Helpful Number List
You can call 24/7 TNEB Electricity Customer Care Support Team  94987 94987 for Power Related Complaints, Application Related Complaints, Billing Related Complaints.
TNEB Online WhatsApp Number: 94458 50811