Web Design: Whether or not something looks pretty and interesting plays a much bigger role in internet success than many think. Did you know that 38% of people will leave a website if the layout is unattractive or confusing?
Or how about that 48% of people claim that the design of a website is their number one factor for giving it credibility or not? Truth is, you have around ten seconds to make a good impression on visitors with your website because that's about how long it takes for someone to either choose to stay or leave.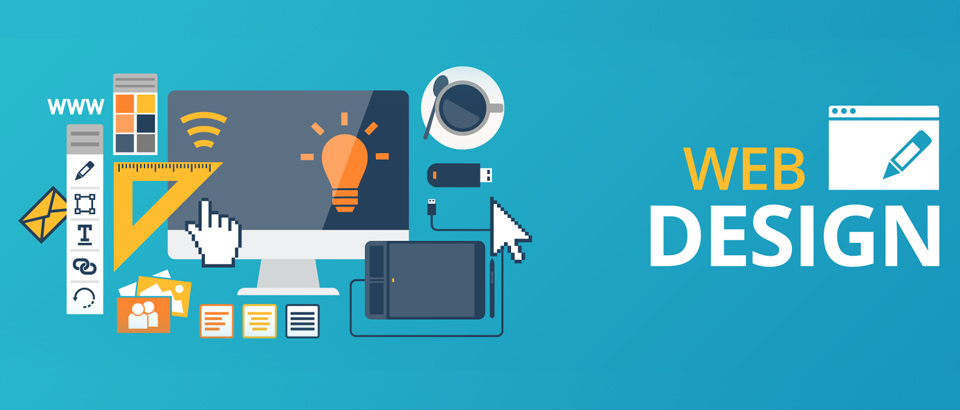 Aesthetic design and ease of use are just as important to a functioning website as the words it displays or the message it sends. These eight mistakes outlined by a web designer from Advanced Writers often sink a website's chance of success before it can even sail.
Web Design Mistakes:
1. Who are you, and what do you do?
Most people that are browsing the web are looking for something in particular. Products, services, information, entertainment; generally they have a purpose, and they want to know that a website they're visiting will fulfill their needs as soon as they get there.
A visitor will form an opinion of your webpage in under a second, and nearly half of visitors will leave almost immediately if it isn't clear what your website does. In other words, the first page needs to be straightforward; what is your website, and what does it do? Make it clear that you sell things, stream videos, or host games right off the bat.
2. How Fast can you Meet Expectations?
Visitors want speed. They're impatient because the handy dandy back button will let them go and find a faster site if yours is too slow without much hassle. 47% of people expect a webpage to load in two seconds or less. The longer it takes a webpage to load, the higher the chances of people leaving and going somewhere else. Best Web Design makes more profit.
If it takes almost ten seconds for your webpage to load, all but the most patient and forgiving of visitors will have left already. So whatever else you do with your website, make sure it can load fast.
3. Headings and Subheadings
Headings and subheadings serve one major purpose; they make it easier for readers to process information. As evidenced in this very article, the subheading above lets you know what this paragraph is about. The heading for the whole article tells you the primary topic.
If this article were just one big wall of text, you probably wouldn't be able to discern where each individual topic comes into play. The same is true of websites. Giant walls of text are an immediate turn-off for many visitors, and it makes it difficult to enact tip one, which is to readily provide the reader with certain info.
Divide your website into sections with headings and subheadings. These headings will also make your website easier to find through search engines.
4. Website Security
People are more and more aware of cybersecurity risks these days. They're aware of how commonly websites can be hacked and their info can be compromised. That's why your website needs to be secured; not only are people less likely to trust your website if it isn't HTTPS, but search engines like Google will push your site further down on the list of search results.
5. Ease of Reading
Similar to the point regarding headings, the ease with which a user can read your content is one of the most important parts of their online experience. This overall concept includes many factors, but one of the most important is the size of your text.
If someone has to squint to read the text on your website, they probably won't bother with that for very long. The internet is all about convenience; so if your website by nature inconveniences the reader, they'll quickly move on to one that doesn't.
6. Providing Contact Info
Contact info makes you seem more credible. Why would you not provide a means to connect with you if you are a trustworthy group? The point of a website is to open a path to a relationship with visitors. It catches their interest so that they'll call you, visit you, or otherwise communicate with you.
If you're making a website for a company, 64% of visitors want to see contact information somewhere on the webpage. 44% will leave if they can't find any.
7. Properly Sized, Clickable Links
Have you ever tried to click on a link on a mobile device, only to go somewhere else entirely because the link is smaller than your fingertips? It's frustrating, and a nuisance.
Nobody likes having to try and snipe a link just because it isn't the right size or well optimized. This is especially true on mobile devices, which is the last and one of the most important points…
8. Mobile Friendliness
Today more than ever, many people browse the web with their phones. And that means every website needs to function on both mobile devices and computers. Web Design is wonderful to produce the creative world.
48% of users feel that a company doesn't care about their website if it doesn't function well on mobile, and 52% said that a bad mobile experience makes them less likely to engage with a company.
It's not enough to have your website accessible through online devices, it needs to be optimized for them. Properly sized texts, drop down menus, links you can actually tap with your fingers; this is critical for the success of your website, along with the other tips provided here.
There are many statistics you can look at that prove all of the above points and more. For the statistics mentioned in this article, as well as many more, check out this website.