Happy to Welcome You All !!! on our New technology article, In this post I would like to share the Top 5 Best Responsive WordPress themes 2019, Nowadays each and everyone having own website for its personal purpose, business purpose, and also blogging purpose… etc.
All of them mainly focus on the website quality as well as SEO optimized, professional look to easily attract the visitors to encourage his product to buy it.,
WordPress is one of the best platforms to design the website with high quality with more attractive styles, effects and also responsive mobile friendly.
More than a month I research through the net to collect the Top 5 Responsive WordPress themes on 2016, All of the themes are very high quality in more different styles, effects, colors. Mainly all themes will be suitable for mobile and it's work faster loading in all mobiles, tablets, desktop, PC…etc,
Top 5 Responsive WordPress Themes 2016 Listed Below
#1

News Mag Modern WordPress Theme Template: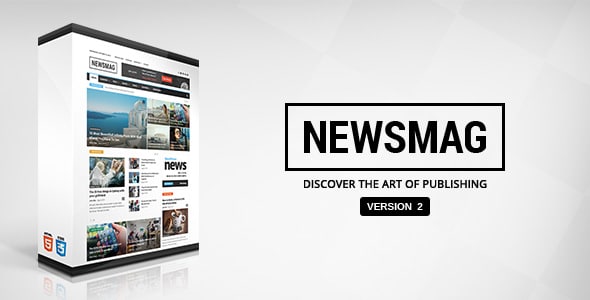 News Mag is one of the best modern WordPress themes, In this theme, you can easily write articles and blog posts. News Mag Template is mainly used for sharing the news, magazine, review site.
It's fast, simple, and easy to use. It will supports videos from YouTube as well as supporting the rating system. The Main advantage of using News Mag Modern Template supports responsive ads and Google Adsense.
View Demo   More Info / Download
 

#2

 News Tube Magazine WordPress Theme :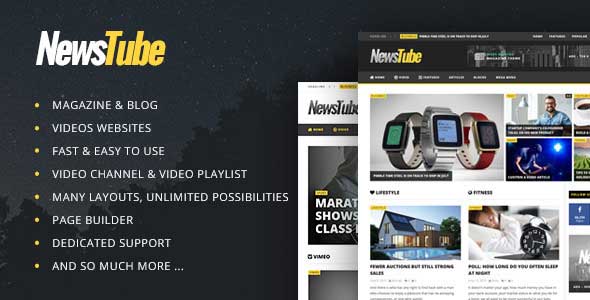 News Tube is also one of the best clean and effective themes for magazine, blog and also video sites. News Tube supports videos from many popular sites like Youtube, Vimeo, and Daily Motion.
In this video theme, you can submit the video from front-end and also create great video channels, playlists, import YouTube Videos and Channels to your website. In the video, the theme is mainly helpful for Tutorials sharing website. It's fully responsive and supports mobile friendly.
View Demo   More Info / Download
Also Check: WordPress Security: List of 5 Tips and Essential Plugins
#3

Hosting – Multipurpose Woo Commerce Theme :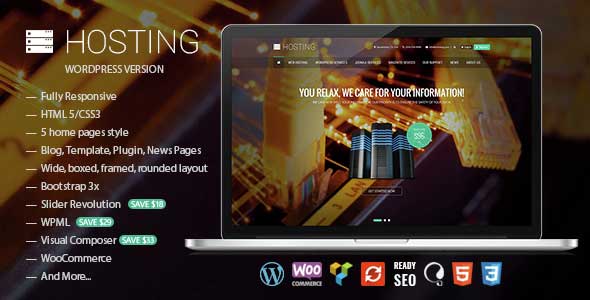 Hosting is Super clean woo commerce theme to use, it's really user-friendly. In this theme mainly used for woo commerce, it will be designed based on the Hosting Website.
The theme will look very professional as well as the best optimized for SEO. Hosting theme is built with Bootstrap and also the Design made it 100% responsive to adopt any type of smartphone devices. It's also compatible with all the modern browsers.
View Demo   More Info / Download
#4

Xmobile – Landing Page WordPress Theme :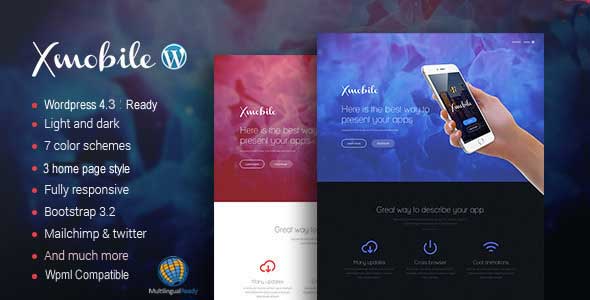 XMobile is one of the best modern and clean landing page WordPress Theme for Mobile App, In this template built with twitter bootstrap 3.2.0, CSS3 and also HTML5.
It also has different homepage styles, colors, effects. In this Landing, page theme has been designed with clean structure, professional look and also well-optimized SEO friendly code.
View Demo   More Info / Download
Also Check : 7 Best Free Review Plugins for WordPress
#5

AppStack – One Page App Theme :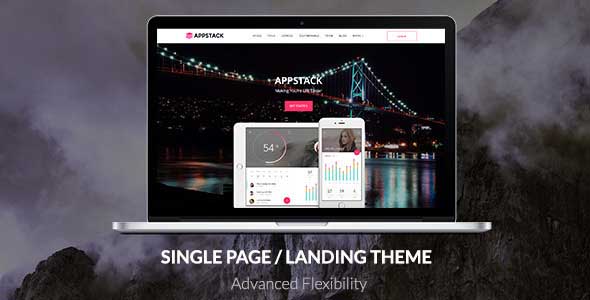 AppStack is one of the best templates for mobile app landing website, It's having a lot of features such as Fully Responsive, Custom Headers, Color Customizer, Animated Points of Interest, Animated Device Switcher, Animated Video Modal…etc.
In this theme having the wonderful animation with less amount of loading speed, It's work faster with all the modern devices.
View Demo   More Info / Download
Conclusion :
I hope all of them like this article very much. The above themes are my own research to choosing the Top 5 most popular Responsive WordPress Themes in 2019. Sharing is good, Kindly share this post with all. It will surely help others to know the Most Popular WordPress Themes.