In previous articles, we will discuss the latest trending technology tips, tutorials, and much more wonderful articles. In today's post, I would like to share the Top 5 Blog Directories to Submit Your Blog to get a massive number of traffic to your blog.
It's one of the best ways to increase the number of visitors to your wonderful blog. In the world each and everyone having different niche blogs to share the fantastic kinds of information all over the world. The entire one like to his website comes first on the Google search engine.
Some of them are using the paid keywords to improve his blog performance to come first in Google Search.  I will give you a genuine way to improve your blog rank as well as increase your number of unique visitors on your blog.
These are all High Domain and Page authority Blog directories. You can use prepostseo domain authority checker tool to check the Authority of these blog directories.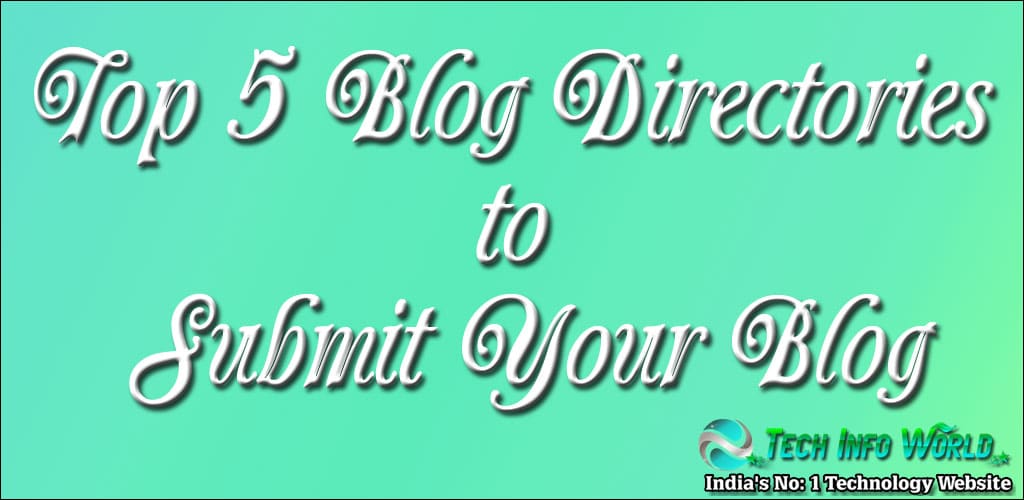 Just Follow the below steps to Submit your blog into top 5 Blog Directories:
Step 1: Go through the below list and submit your blog on each directory. The Submission of the below directories is very easy. You must write a meaningful description of your blog site on the submission process.
Must Read: How to Submit Your Website On Google Webmaster Tools
Top 5 Blog Directories List:
Step 2: In the above blog directory list, you must create a new account and submit your blog on that respective category list. First, you must read all the rules and regulations of each directory what are the blogs they allowed, how to choose the categories, and much more… read it once then submit your blog.
Also Read: Top 10 Ways To Promote Your Website On Google
Step 3: Once you created the account on the list, an activation link will be sent to the register mail id, Click the confirmation link to approve your account details and also adding the respective others details.
Step 4: You're done!!!. Once your blog will be approved by the respective blog directory then you start sharing your blog post. It will surely increase the number of unique visitors comes to your blog all over the world.
Step 5: In each blog directory account details you must include the originality details as well as adding the meaningful description with your blog link, it will helpful to all others, to easily identify your blog concept and his details.
Conclusion:
I hope this article will be helpful to you all. Most of them ask me How to improve the number of visitors to his blog. This post will helpful for all and also who ask me the queries related to getting more traffic to his blog.
Sharing the knowledge to others, kindly share this post with all. Keep Stay Stunned to get more valuable technology tips, news, tutorials, blogging tips and much more…