The best businesses are the ones that stay current with the latest technology trends, as this can help them to streamline and improve. This can also be challenging because tech trends come and go incredibly quickly, plus new technology can be expensive and difficult to get to grips with. Therefore, it is important to be aware of the current key technology trends in business and how they can be implemented in your daily operation. This should help you to modernize your business and compete at a much higher level so it could help you to reach the next level much sooner.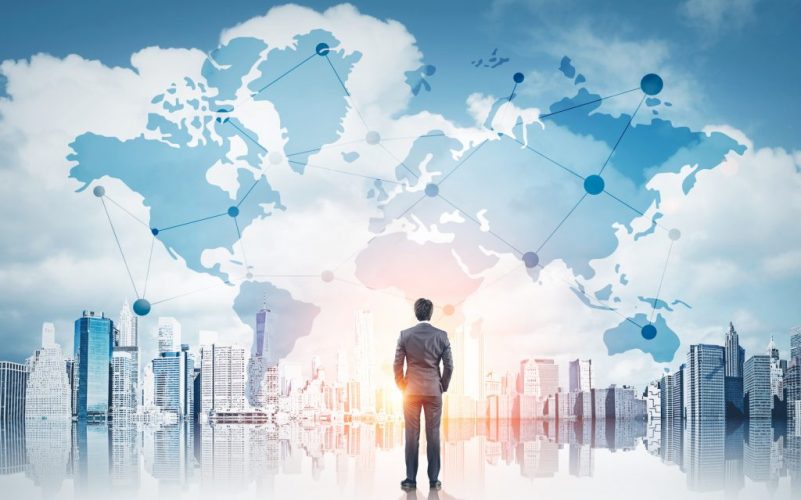 Working from Home
Technology has made it much easier for people to carry out their roles remotely, and this can bring advantages for both the company and the employee. More and more businesses are allowing staff to work remotely on occasion or even hiring remote teams, which allows them to find people no matter where their location, which enables you to find the top talent.
Internet of Things
IoT is changing the business world, and it is easy to see this becoming a major business technology in the near future. Being able to record and analyze all kinds of different data from interconnected devices can provide businesses with an incredibly detailed and accurate view of all areas of the business so that intelligent strategic decisions can be made.
Artificial Intelligence
AI technology has improved rapidly in the last few years and is starting to appear in all industries. This will only go on as technology continues to develop, and there are many ways that a business can use AI, including:
Customer service
Automation
AI-based analytics
Mobile Apps
In today's day and age, businesses in all industries need a mobile app or at the very least need to have a mobile-optimized website. Consumers are using their devices more and more when making decisions, and having an app allows you to always be available at their fingertips no matter where they are.
Open-Source Databases
Open-source databases allow businesses to organize their data in a straightforward way, which is important in a time where data is so vital, and companies are collecting such large volumes. MongoDB is one of the best available databases because it provides a much more efficient way of organizing data in a similar way to storing documents in a container as opposed to seeing information in rows and columns. MongoDB offers far greater scalability than other open-source databases, which is key for businesses that have plans to grow and expand.
These are the main tech trends to consider in 2020, and all can help a business to succeed in many ways. It can be hard to stay current when it comes to tech because it is an ever-changing, complex, and potentially expensive area, but knowing the best tech to implement can help your company to achieve its goals and compete with the bigger brands in your industry.