In the present day, we can observe many businesses on the web. People are showing more interest to do business online and sell their services or products online. More and more people are deciding to do business online because they can reach to a lot of clients than offline businesses.
Since people spend much of their time online, it is always a great thought about starting the business online. We live in an age where people love to buy things from online e-commerce sites. It has become a trend these days amid people to buy things online. Many online e-commerce sites are taking birth almost every day due to the trend amid people to buy things online.
It is a great option to start a website and do your business online at the present time. However, you have got to carry out marketing in order to make your business successful. Marketing is all about promoting your services, websites, business or products. People should understand that you are doing business online and selling some types of products that they are searching for.
Marketing can do the job for you and you have to go for the best marketing methods in order to promote your website and business. Putting into practice the best marketing tactics will aid you to get to your targeted audience and sell your products to more clients.
There are many marketing methods that you can apply. In recent times, a lot of internet marketing and digital marketing practices have been originated to lend a hand to online businesses to advertise products or services.
One of the most popular and widely used to the method of marketing amid business people is Search Engine Optimization (SEO). In general, SEO is the practice of getting quality traffic to your website by means of organic search engine results.
Search engine optimization is a good way of marketing a website and also to take ones business or services to their targeted audience. SEO is divided into two parts such as on-page and off-page optimization.
On-page optimization denotes website components which contain a web page, such as textual content, HTML code, and images. Off-page optimization stand for Backlinks, that is, gaining links to your site from other related websites.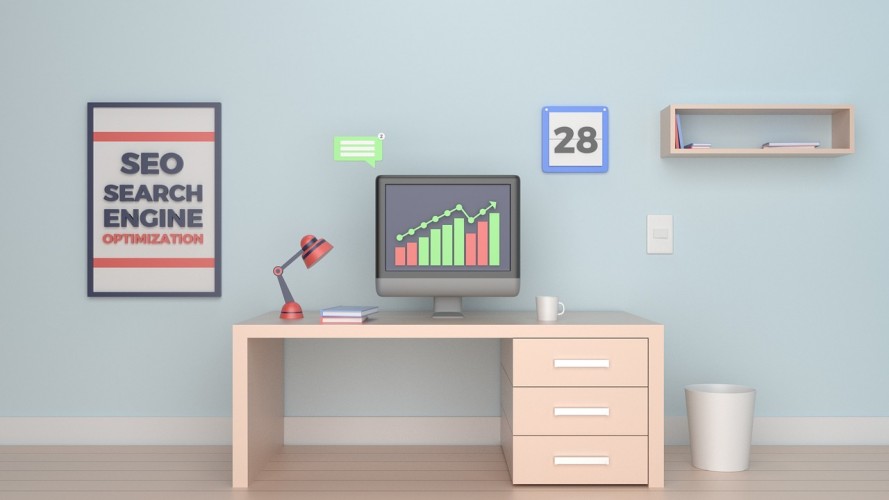 Lets us take a look at why is search engine optimization such a popular discussion:
Improve the Visibility                                  
One of the main reasons why search engine optimization is very popular in the marketing field is that it helps marketers to improve the visibility of their website, business, services, products or brand. SEO is a marketing technique that is focused on enhancing the visibility of a website on organic search engine result pages.
You can attain more visibility to your website just by adding search engine friendly factors into a website. A well-planned search engine optimization campaign will have cautiously chosen and relevant keywords optimization intended to improve website visibility.
Enhances Organic Search Engine Rankings
Another main reason why business people love to adopt SEO marketing methods is its ability to enhance organic search engine rankings. There are several SEO techniques that can assist you with the progress of the organic search engine rankings of a website.
Some of the SEO techniques that help you to enhance your website's rankings in search engine platforms like Google, Yahoo and Bing include On-Page and Off-Page optimization, search engine friendly website design, link building, search engine friendly content writing, and many more.
Increased Traffic
SEO is a valuable and crucial marketing tactic. There are several advantages to a good SEO approach, and one of them is increased traffic. You can attain increased traffic to your website by means of implementing successful SEO strategies.
SEO help you to rank on the top of the search engine result pages which will eventually lead you to receive more clicks and site visit. SEO will help your website to rank in the top positions ranking and it can contribute to major traffic increases.
SEO give value to generate keyword relevant title tags and Meta descriptions which let to increase click-through rate as well as increases quality web traffic.
Brand Awareness
SEO helps you to increase your brand awareness. Brand awareness is very important if you would like to find success with your online business. SEO gives your brand more exposure and it helps you to reach to more clients on the web. People can easily reach to your website and buy your products if your website has a wide exposure.
Keep in mind that the more your web pages rank in high positions in the search engines, you get more chances to expose your brand to a lot of people and it will also let users see your website and connect with your brand every time.
Reach To Targeted Audience
SEO is a widely used marketing method to reach the targeted audience. Every business has its own targeted audience and SEO can help business people to reach their targeted audience within a stipulated period of time and start selling products or services with them.
In today's competitive business world, search engine optimization is very crucial. If you would like to get to your targeted audience, make sure to put into practice effective SEO methods.
Other Important Features
A successful SEO campaign can get better the user experience and usability of a website.
SEO is a good method that can be used to promote your website on social platforms such as Twitter, Facebook, Google+, Instagram, and many more.
SEO optimized sites are well known for better conversion rates.
The search engine optimization can lessen the amount of money that you have to spend for marketing tactics.
You can earn a higher ROI through SEO marketing.
Successful SEO campaign denotes more traffic means and high conversion rates. It can finally guide to higher sales.
Author Bio
I am Nicholas Byrd. I love writing and I have been writing different articles and essays for the past many years now. Currently, I help students and other people who ask me to write my essay. I have years of experience in writing academic as well as non-academic essays. Writing helps me to improve my knowledge, skills, and understanding about the world around me. I also focus on writing articles for different blog seen online when I get free time.