Garmin 110 Forerunner: The Garmin 110 is a fitness watch, which is GPS enabled and specifically designed for runners. This watch records and tracks the distance you have walked or run, allowing you to see the stats, either on your computer or watch by the workout tracking software Garmin Connect. In case it does not work properly then you need to reset your Garmin 110 forerunner.
Some models of the Garmin 110 Forerunner are also available with the heart rate monitor that can measure your calories burnt and rate of your heartbeat per minute. Occasionally, the watch may stop working properly, making it unable to tell the time or record the data.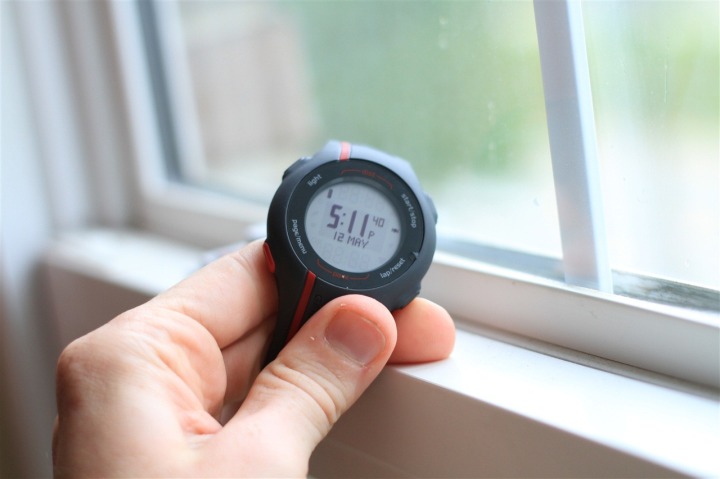 If anything like this happens to you, then you may easily resolve the problem using either of the two methods. One is the regular reset of the watch and the other is the hard reset of your watch.
For the Regular Reset of Your Garmin 110 Forerunner You Must Follow These Three Steps:
Step 1.
To regular reset your Garmin 110 Forerunner, you need to first press and hold the "Light" button till the watch is switched off.
Step 2.
Now, again press the "Light" button to turn on the watch back.
Step 3.
Thereafter, press the "Menu" button to ensure that all of your data and settings are still accessible. If you reset your watch in this way, then all of your data remains safe and secured. In case the screen of your watch is still frozen even after performing the regular reset, you will need to perform a hard reset.
To Perform the Hard Reset of Garmin 110 Forerunner, Follow These Simple Steps:
Step 1.
Your first need to reset the watch using the regular way of resetting for two or three times to check if the screen unfreezes. If it still doesn't, then you will be required to perform a hard reset on your watch, which is a sure-shot method to unfreeze your screen. However, doing this will make your watch to return to its factory settings. This means you will lose all your data with this procedure.
Step 2.
For Hard reset, push down the "Reset" and the "Light" buttons simultaneously.
Step 3.
Push the "Start or Stop" button for changing your answer from "No" to "Yes" and then, you need to push the "Page or Menu" button in order to confirm your answer.
After doing this, your Garmin watch will go blank for a while as it will delete all of your data. Now, when the watch again turns on, you will need to re-feed in all of your information and settings.
You may encounter few technical issues related to your Garmin device. To solve any type of such issues you must call Garmin customer service and talk to their experienced professionals. As they will help you in solving all the Garmin related problems.