Mcommerce is doing well in the us online trading at recent times. Smartphone's have marked a vivid footing in online shopping firmly. People feel it's pretty accessible and less tedious to shop online via Smartphone rather desktop and hence switch to mobiles from desktops or laptops. The use of desktops is widely diminished after the launch of smart phones.
It's the holiday season and there are back to back events seasoning up. The US retailing website had found immense profit over this vacation. The survey was taken on the occasion of Black Friday, statistics says that about 53 percent of US population approaches Smart Phones to reach the website retailers leaving lesser traffic through desktops.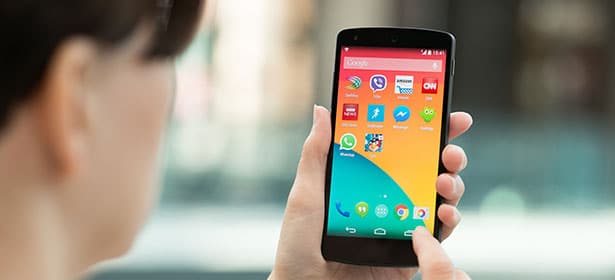 Merchandisers will never disagree to the point that smart phones were a primal reason for the sudden appraisal of sale at this festive season. There are many mobile applications like flipkart, amazon, snapdeal,etc, to the shoppers ease. Smart phones are new approaches the festive shopping at the online stores a grandeur success.
Smart phones make it happen for the website retailers when compared to earlier results but as far as the companies and other sectors are considered they find it pretty frustrating and tedious to use smart phones while filling up the forms and other tasks. Generally it's quite easy and appealing to use mobile phones for shopping because we can purchase what all we want in a few clicks. But there's a flipside either! People do feel it's easily accessible through mobile phones, but a few feel that there is a bit of inconvenience to interface with small screens. And that makes the least number of desktop and tablet users to sustain it.
Ecommerce functionary has declared that the growth rate when compared to earlier results from previous years this year yield is higher. They say that smart phones have become a prodigious tool for their increase in number. It played a role in making their business big. They've also customized their websites which would be more easy to access through mobile phones than how it was earlier.
This is just the previous year estimations. Now what is going to the talk of the month? Yes! The holiday's sales turnover. It is not going to put us to check that the retailers are going to get profited, but to the surprise the turnover reaches upto 123.12 billion dollars. Stats say that the profit is 39 percent higher than the previous yield and absolutely double the amount than the amount estimated a couple of years ago. The profit was approximately 17.2 per cent of hike of this particular holiday sale. Hence the economy of US retailers had grown huge and it was all the mobile phones making it happen.
Desktops were replaced by tablets, now it's time for the mobile phones. But tables did a better performance either in the rise of the growth. But this time mobile takes a huge part than any other device. It's because mobile phones are a way too comfortable and handy in comparison with tablets. But tablets shouldn't be underestimated either, because they've also played a major role past year.
Tablets caused to increase 30.7 percent of growth last year. But it's remarkable that smart phones gave double the profit than any other device can yield and they make 50 percent of Ecommerce sales going. Tablets and smart phones are used because of easy navigation and ease of purchase. It was once desktops and laptops played the inflation of profits for Ecommerce merchandise and now it's time for the gadget which is smaller in size.
Now it's going to be at the risk of developer's space to design or optimize the mobile apps for online shopping. The app has to be optimized in such a way that it should be easily navigable, displaying the current offers and others. The designer has to be mindful and meticulous about its design because an analysis says that 60 per cent of users get out of the application if it seems to load for more than 2 minutes.
Though online shopping has reached a huge number of masses there are a fewer number of the population who doesn't seem to show enthusiasm towards online shopping. A recent survey says that one out of three in population doesn't turn up to online retailing stores for shopping, how much ever the offers and discounts might be availed. That is afeeling of legitimacy which could never match with the tradition of shopping in person. Online shopping applications couldn't find any convincing ideas for this contention.
Keeping the minority of contradictsaside; the retailers plan to focus on consumers who are willing to use this facility to relish shopping from home. The counterpart, also carries a larger number so it's not going to be a huge loss for the online retailers. The only this they need to be mindful is to make their regular customers to sustain for the coming years. It would be much better if the app can afford anything the buyer is looking for. Like Amazon, it's known as a one-stop store where everything from A to Z is available. If it's on that way, the user need not switch in with various app for different items.
This scenario has been an exact instance for the popular saying "Theworld has shrunk". The saying depicts that technology has taken its place changing over a lot of life. It's like gone by dayswe couldn't afford to get anything even from our neighboring countries due to lack of transportation facilities, high expenditure spent for transportation if it's available. Now time has changed, products and items from different continents are shipped efficiently. And that's how online shopping has played its role either. We can shop anything availed in place, city, country from our home.
The current generation braces technology and its development eminently. That's been a big reason to look up to avail anything through online. Starting off from web learning, where the lecturer doesn't have to reach to the class to meet his students to online shopping of the primary things like talcum powders and other cosmetics.So youngsters and more predominantly the teens play it a huge part in usage of smart phones. Statistics say that 70 per cent of population in the United States makes use of smart phones. It's of course a huge number. This is the reason why every firm gets the idea of developing an app on their name though they have an individual Ecommerce site. This basically saves a lot time and that is all what the consumers wish for. There are also a few brands in which their products are available only at the online store.
The upsurge of online retailing stores has become massive and growing its number consistently. Leading retailers who own traditional shopping is also planning to start their business through the mobile based application. It's the idea of letting their regular customers to acknowledge them with the upcoming offers and discounts that they might miss to know. So it's better to stay on safer zone and also to bring the trading a little more growth by using these apps.
Technology is reaching heights and utilizing itideally matters. Mcommerce is something which must be embraced which renders the users with better and easy online shopping.
Author Bio : AnandRajendran is the CEO and co-founder of Jeato, a company that provides mobile app development services with a team of professionals. Being a tech- savvy, his main objective is to create Android and Ios apps with the latest applications. jeato Scripts is a software platform mainly designed for launching an app with airbnb and uber cloning script.