WordPress is one of the most popular content management systems in all over the world. It's having the lots of inbuilt features to create the wonderful content management system website. Lots of free inbuilt themes and plugins available to make your website as a more effective view.
In previously WordPress is mainly used for creating the website for publishing news and articles only. Nowadays, Most of the people are using WordPress to build all types of websites such as Business, Blogs, News, Classifieds, Real Estate and much more…
Are you like to Know more about WordPress, I already explained the topic of What is WordPress? check it for better understanding to know about the WordPress.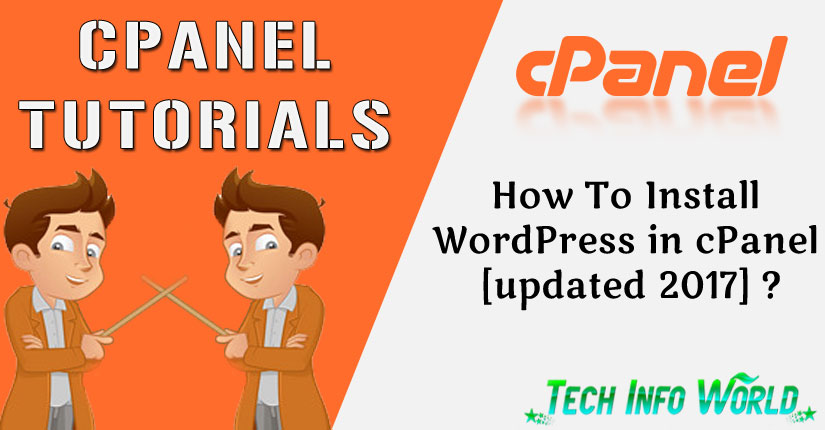 How To Install WordPress On cPanel?
In this article, I would like to share the detailed explanations about, How To Install WordPress On cPanel? Without the server, you can't install WordPress. In free WordPress.com comes with only some features only, it restricted the lots of main functionalities on his website,
Just you can create and post the content as same as Blogspot blogs. You can't add third party themes and use it for wordpress.com, that's why we need the server to get all the full functionalities of WordPress.
I hope all of them have the domain name as well as web hosting for your website, without web hosting you cant access your Cpanel account for your website. Ok!. Now lets come to Article.
What are the Steps Followed to Install WordPress in Cpanel
Step 1: Login to your cPanel Account. ( With your cPanel username and password )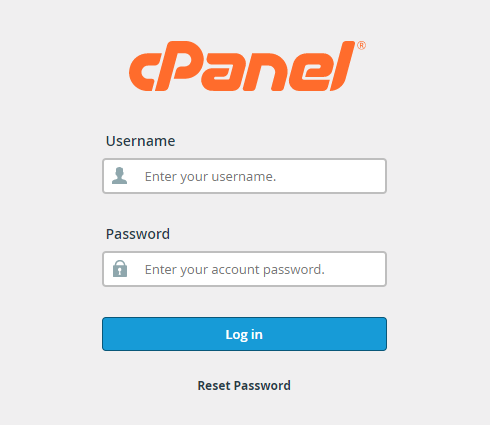 Step 2: Once successfully logged in to your cPanel Account. Click on the "WordPress" symbol located on the Softaculous Auto Installer section.

Step 3: Click on the "Install" button to access the installation page. Check the image given below for entering the values on the installation page. Click on the "Install" button to start the installation process to install WordPress on your web server.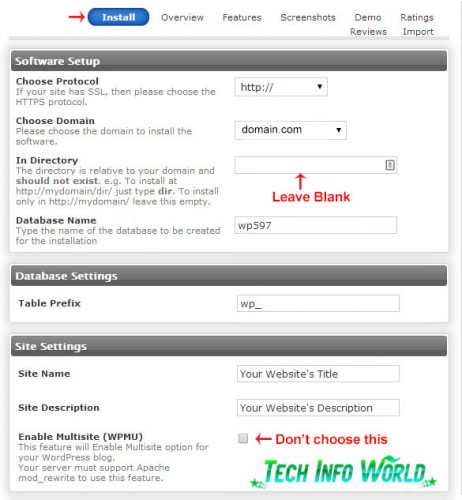 Step 4: In this Admin Username and Password is helpful to log in to your WordPress website Admin Dashboard section. Admin Email will help to get the notification of username and password as well as if you forgot the password, this mail only you can reget the forgot password link.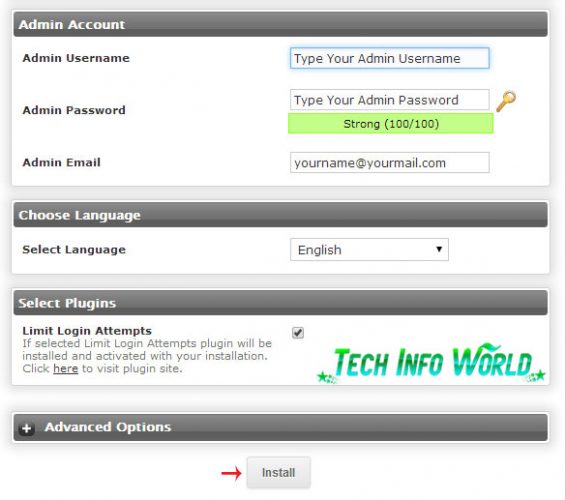 Step 5: Once You have done it correctly Then you got the Congratulation message shows the below image.

Now You can easily access your WordPress admin panel through at http://yourwebsitename.com/wp-admin/
Also Read: How to Protect Your Blog From Hackers
Step 6: That's All, WordPress Installed on your domain successfully. Now you can access your website and change the themes to log in your WordPress account username and password to customize the theme as you like.