No doubt, blogs are becoming more and more prevalent. People subscribe and follow blogs much like they do other forms of media, such as magazines and newspapers. You can find multiple blogs on virtually any topic imaginable. With so many "choices" available, the look of a blog is becoming increasingly important. People want to read something that is clean, easy on the eyes and simple to navigate.
Not everyone is born with a knack for graphic design. However, a poorly designed blog could be costing you followers. Think of your "blog" being like a convenient store – a quick place for people to stop and get what they need.  Would you shop at a convenient store where items are strung throughout the aisles and the merchandise is poorly organized?
Whether you are blogging on your own, or representing a business, image does matter.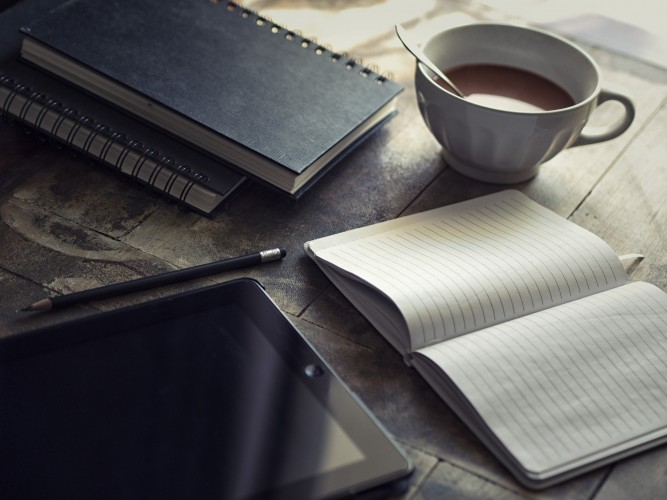 Below are few tips to keep in mind when developing and managing your blog :
1. Keep it Clean and Easy to Navigate
Don't overcrowd your blog with random pictures, flashing items and junk. The "busier" it looks, the less appealing it becomes. Use a clean, attractive background and organize / archive your posts into categories. If your blog is associated with your business, be sure to "brand" it using the same logo and colors. It is best to incorporate a blog as you build your website so it looks like part of your website rather than an add-on.
2. Don't Overuse Plug-ins
Plug-ins are wonderful and can add great functionality to your blog or website.  However, if they are overused, they can become an eyesore. Choose plug-ins which enhance the User Experience. And remember, each plug-in you use is a potential "hole" into your blog or website.  Be sure to keep them updated to reduce your security risk.  The more plug-ins you have, the more updates you have to monitor and manage.
3. Use Anti-Spam CAPTCHA
While CAPTCHA can be painful to use, it is a necessary evil to help prevent your blog or website from getting spammed.  There is nothing more unattractive than seeing ads for pills or, even worse, pornography mixed in with reader comments.
4. Monitor Comments
Watch comments to your blog closely.  CAPTCHA can screen out spammers, but not users.  The last thing you want is some wise guy posting inappropriate information or unsolicited advertisements on your page.  While there is no fool proof way to keep it from happening all together, followers will get frustrated if this becomes a regular occurrence.
5. Do Not Allow Pop-up Ads
If you are using your blog to brand you or your business, do not allow pop-ups or ads.  Allowing ads, such as Google ads, can be a great way to make money.  The downfall is you have no control over which ads post on your site.  So, it is not uncommon for competitor's ads to appear.  Ads also clutter up your site. It is fine to allow ads if you are setting up your blog as an engine to make money from online ads. However, if you are using it to "brand" yourself or your business – beware.
https://www.techinfoworld.com/basics-of-seo-2017/
Creating and designing an appealing blog can take time, but it is well worth the investment if you want to generate followers.  Don't be afraid to hire a professional to design and set-up your blog.  They tend to know the "shortcuts" to creating an appealing, user-friendly design and interface.  Once your blog goes "live", don't forget to back it up.  There are a number of inexpensive and even free cloud solutions to help protect your design and data.  Good luck and happy blogging!