Once again I gladly welcome to you all on our next new wonderful technology article. In this post, I would like to share very useful tips with you all. No one knows this option on your windows operating system. That's Inbuilt Bluetooth option, Most of them using the Bluetooth software to share the files from your system to mobile or whatever other connected sharing devices.
Bluetooth is one of the best tools to share the files from your system to mobile as well as mobile to your system. It will reduce the time to share the data to store it on your storage device. No needs to search for a data cable to connected the system and then copy & paste the data into the system. Ok !! Now let's come to the procedure of How to open the inbuilt Bluetooth option on your system.
Must Read: How to increase PHP memory limit in cPanel
Let's follow steps below to open the Bluetooth file sharing wizard :
Step 1: Go to the start button on your system, then type "Run" On the search. To Press Enter Key.
Step 2: In this Run box just type "cmd" or "command" without courts. Command Prompt Window will be opened on your desktop screen. Check the below image.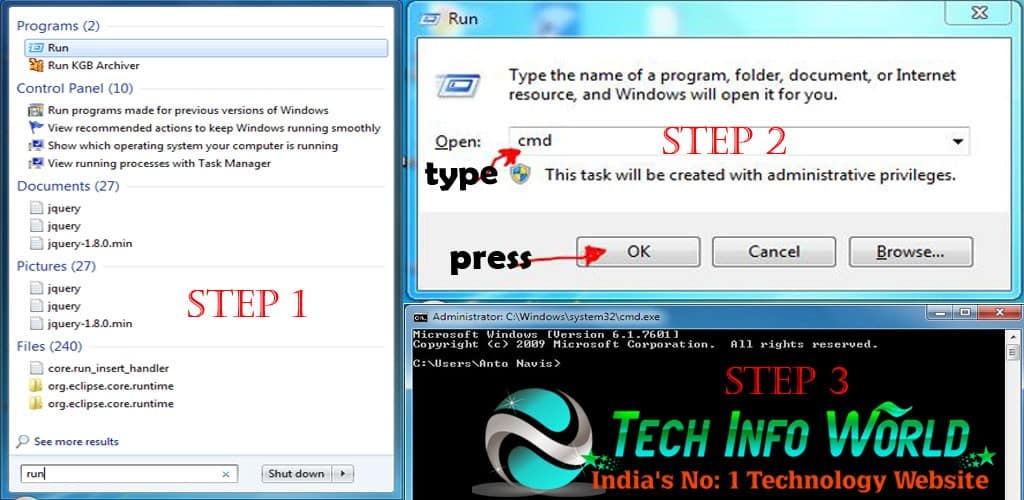 Step 3: In the command prompt window just type it as "fsquirt" without courts. Check the below image to clarify it.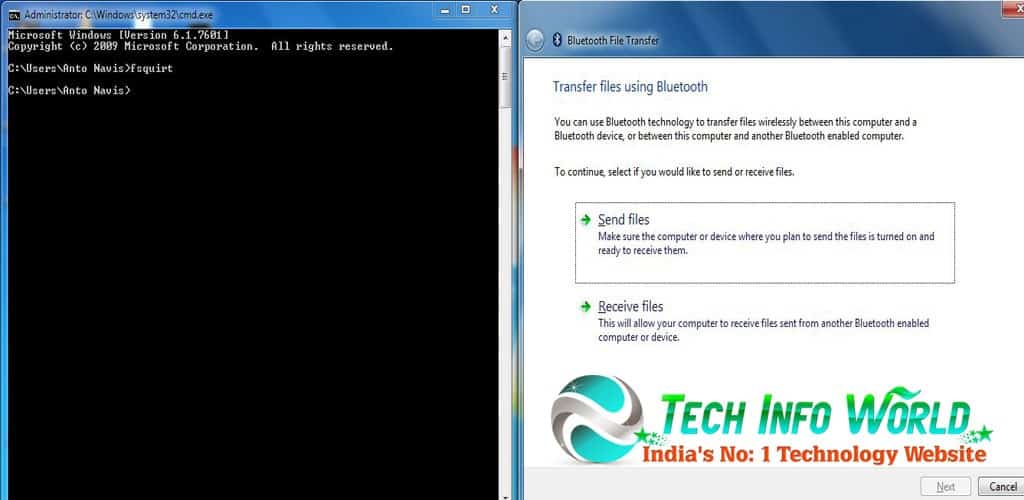 Step 4: Now amazingly you will see the file transfer wizard. If you like to transfer the files from your system to Bluetooth connected devices click transfer files to share the data.
Step 5: If you like to receive the data are from your Bluetooth connected devices means click receive file option in the file transfer wizard.
Also Read: 5 Ways to Recover Data from Corrupt Hard Disk
Conclusion :
I hope all of them understand this trick to use the inbuilt Bluetooth option to share the data as well as receive the data. If you like this technology tricks kindly share with others, it will help others can learn this tips for using his system.