One of the most competitive sports nowadays is gaming. A serious gamer needs every available advantage. For each skilled player, there is gaming device that can boost the skills and easily get you to the top position.
Because tech is a very competitive market, it might get difficult to know the devices you should buy when you want to optimize your performance.
It's a must for you to figure out the device that suits your playstyle, the edge you need and the game you are playing. Here are top ten gaming devices I have found useful.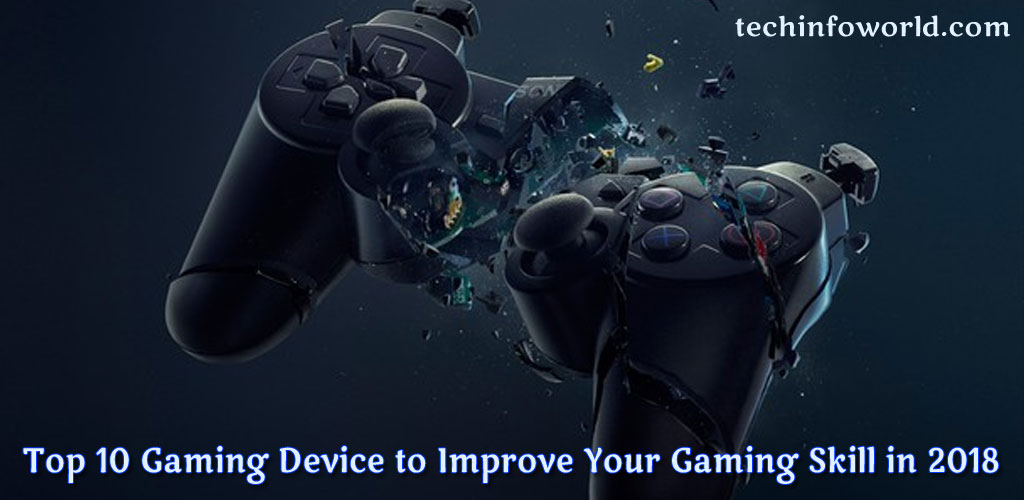 Wireless Gaming Mouse
I don't have to stress out the importance of having a high-performance gaming mouse. This is the first weapon any gamer needs to have. A wireless, highly responsive, customizable and comfortable mouse is what you need to improve your reaction speed and play style.
Logitech Proteus Spectrum is the gaming mouse I would recommend since everything is adjustable. If you don't like the button configuration, how buttons are mapped, or the feeling in your hand, all you are supposed to do is to make the necessary changes. You can remove or add weights if you want to keep that optimum speed.
Addiction for playing PlayStation games on PC and Android, check out proven ps3 emulator configuration tutorial guide
Gaming Pedal
When it comes to gaming, you need to prioritize mixing and matching to get the edge. If you're like me, you will want to manage your speed to get the realistic feel when racing a car. This way you get to boost your reactions to stay ahead. Of course, wheels will have a pedal but it's likely useless.
The Fanatec is not only tweakable, but it also allows you to modify the pressure to acceleration ratio. This helps if you have the lead foot or feather touch issues. It has a hydraulic brake and a clutch that feels like that one of a real car.
Gaming Keyboard
You already know you need a great keyboard. Comfort, responsiveness, reach, bindings and keyboard optimization are key if you want to play any PC game virtually. The Logitech G Pro is a keyboard I would recommend.
It's compact, convenient and created for the Export expert. Its actuation distance and actuation force is low meaning only a light touch is required to recognize the key you to press. Its software control is amazing. You can program your keys, and lighting schemes get quick visual cues.
Racing Wheel
There are numerous gaming devices but when it comes to a racing wheel is a must have for all racing gamers. They offer a realistic experience making the game more enjoyable and allowing you to gauge your driving skills as a racing gamer.
When using the Thrustmaster, I realized that it's one of the suitable racing wheels out there. It's not only responsive but comes with a full range of rotation as well as a force feedback that allows you to know each time the turning is off if the back end loses grip including other details required for one to win. This device is mapped and optimized for PS4 and can work for the PC.
Gaming Joystick
Nothing compares to a joystick for the summer community. For realism and best performance, you need to feel like you are a real pilot or why would you play a flight game in the first place?
I choose the Thrustmaster because it has been tested by the simmer community, development team and other users all over the world. The results are positive. The metal makes as well as the precision response is designed like the replica of the United States Airforce A10-C aircraft attacker's control panel.
VR Headset
A VR headset is a cool device gaming device that allows you to be in a game, easily taking advantage of things like situational awareness and peripheral vision. The HTC Vive will give you a complete immersion experience.
I liked the way it combines the existing desktop VR and room scale motion to give you a full experience whether you are a new or old player. Its controllers are responsive, and its sense of immersion is perfect which is also created directly by Steam VR.
Motion Controller
This is another section of the immersion which gives full experience and makes you better while playing the game. When you follow simple movements, you'll bridge the gap between doing the activity you are simulating and playing the game.
Razer Hydra is a sensible and excellent motion control system I found on the market. It has two nunchuck controllers as well as a magnetic orb for tracking your movement. The motion controls have been created for hardcore gamers, so no more restricted motion control or messing around
Gaming Cockpit
If you are a hardcore racing gamer, you need a gaming cockpit that will make you feel you are part of the action. The Fanatec Clubsport is an easily adjustable, compatible and customizable cockpit that will help you immerse yourself in the critical rolling of the driver.
I managed to play with comfort knowing that my exact setup is catered for. Double your performance with this device and your lap time will drop.
Mechanical Switch Gaming Keypad
Gaming keypads offer optimum comfort and streamline the playstyle. They are designed for gamers and games whereby each second counts.
The Razer Orbweaver Chroma is a device designed with ultimate customization and comfort, making it the best-recommended keypad.
It comes with programmable commands, hand thumb, and palm rests for comfort and profile options. It has the Razer Synapse system to allow infinite customization.
Gaming Projector
A gaming projector is a device for gamers who don't view games as a simple part of life, but instead, it's a way of life. If you are like me, you should opt for the BenQ HT215OST.
This device will help you to lock yourself in the game. With its minimal input lag, low fan noise, and fantastic image fidelity you can be sure of getting the best experience.
Its full 1080p resolution offers a spectacle experience while the gaming modes will help you run through and find the experience that is best for you.
You can always enhance your gaming abilities when you have the right equipment. This has helped me optimize my experience, build my skills, and feel better about gaming.
Whether you need responsiveness or customization, immersion or spectacle, selecting the right gaming device to suit your play style is the way to go.