A lot of people hesitate to change the job knowing how time-consuming and tiresome this process could be. It is hard to deny that job search demands some efforts. However, it could be much easier than you think. This article will give you a hint on how to find a job using your smartphone. Check the list of the apps below to hunt for a job whenever it is convenient for you!
LinkedIn App
Without any doubts, LinkedIn is a leader in the job search. The app provides the same options as the website. It is possible to search for vacations sorting them by industry, date, salary etc. A job seeker may apply directly from the app using a LinkedIn profile. One of the advantages of this network is a LinkedIn endorsements feature that allows other members to validate your skills and prove your professionalism. The app also offers job recommendations and notifications about recent jobs in your area.
Also Read: 20 Android Mobile Apps, To Make Your 2017 Even Smarter
Indeed Job Search
Indeed is a basic app for a job search. At first, it may seem to be plain and ordinary, but on the other hand, it is quite easy to use. Plus, Indeed has the largest database of vacancies from thousands of sources. The results could be filtered by salary, industry, location, and other criteria. The app allows saving the job to apply later or do it immediately in-app.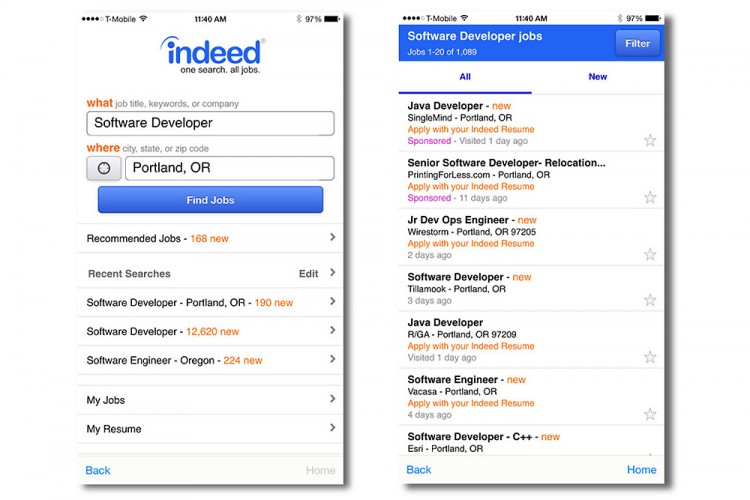 CityHour
To develop your career it is essential to widen the business network and find new partners. CityHour is perfect for that. The main function of the app is to arrange real life meetings with other professionals that may lead to new job perspectives and partnerships. CityHour quickly syncs with your LinkedIn profile and calendar. Then you may schedule a meeting with any person that is not further than 80 kilometers from you.
Also Check: All You Need to Know About the JioChat Application
CareerBuilder
CareerBuilder is an app that does not require account registration. It is enough to upload your resume from your phone or Dropbox and you may start. The search could be done by title, keywords, or location. It is also possible to manage your job application history, save jobs for later, and view your competition with other candidates. The app notifies when your application is received and viewed.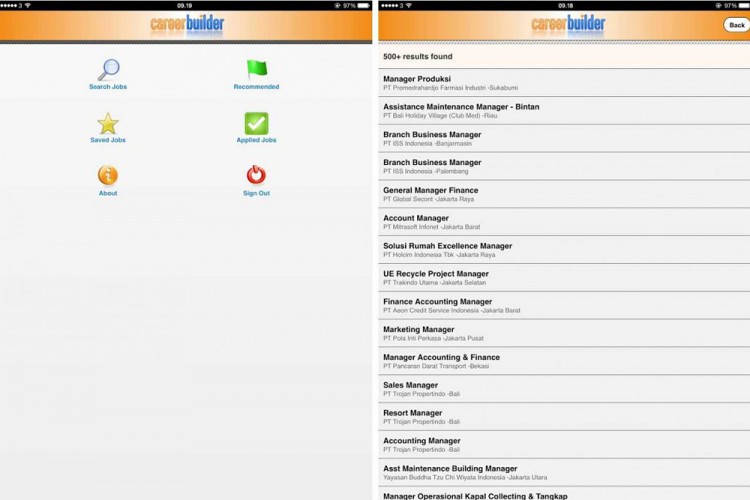 Job Compass
The Job Compass is the app that helps job seekers find a job in their area. Most applications use a ZIP code for a search, but it still could be quite far from your home and you might even have to move. The Job Compass search system is based on your phone's GPS. Thus, you will be able to see where the job is in relation to your address or another marked location. If you are interested in a particular job, it is possible to mail it yourself or apply within the app.
Also Read: Frp Bypass APK
LinkUp
Unfortunately, from time to time the job hunters might run into a fake or scam job. It could be rather risky and to avoid these situations it is better to upload LinkUp. The list of jobs on this app is formed directly from the vacations posted on corporate websites. It guarantees the safe search without frauds and scam. The user can also be sure that the vacancies are recently posted and are still open. The app also offers search history option and email job alerts.
Rake
Rake is an app created to organize your job search process. It allows saving jobs from any board, website, or app to store them all in one place. The app has a lot of features like creating To Do List, taking notes, making comments, setting the reminders, sharing jobs. The activity is private and visible only to you. The employers do not have access to any of this information.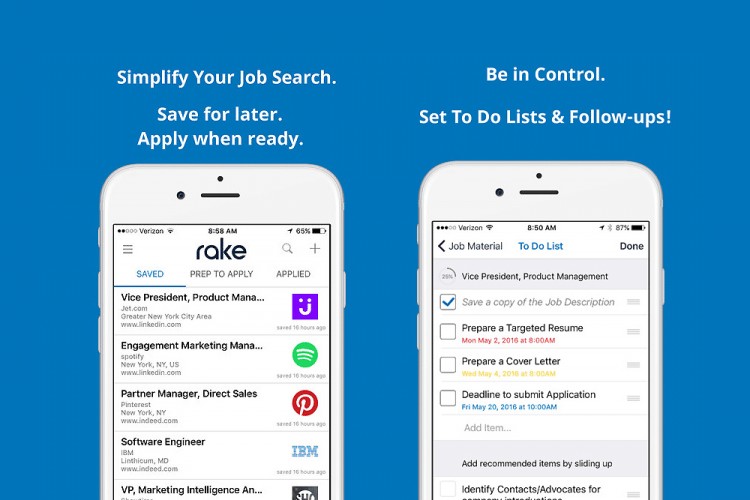 Switch
Switch is another job search app for those who need privacy. If you do not want your current company to know about your intentions to change jobs, this application is what you need. The search is anonymous. Your name and contact information are not visible. The employers can see only your professional profile. The interface of Switch is a lot similar to Tinder dating app. Just "swipe right", if you like the job!