Full-Time Blogging: Why would you want to become a full-time blogger? You get to work anywhere in the world and enjoy complete flexibility and freedom. No more 9 – 5 working days – you choose your own schedule. This enables you to do more things you enjoy, like spending time with your loved ones, travel and read your favorite books.
A lot of things has changed in the blogging world over the years and blogging isn't by any means a simple way to make money. It has become one of the most legitimate ways to earn a decent income online and if you're committed to working hard and to develop your skills, you can easily earn truckloads of money every month from blogging.
I have met many individuals who have managed to become full-time bloggers, they make a good living with it and their quality of life has improved greatly. But before you quit your job, there are some things you need to do in order to become a successful full-time blogger.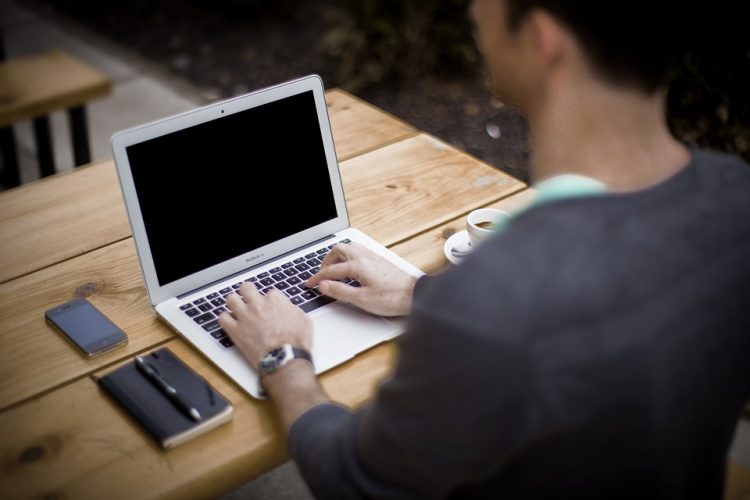 Buy the necessary tools
This might sound obvious but you'll need a quality PC, Laptop or Tablet to be a full-time blogger as well as reliable internet. You can get some great deals from PC Express as well as proper info on which tool will work best for your unique situation.
Make sure you have the necessary skills
Professional bloggers need to have skills in the following areas:
● Writing
● Search Engine Optimization (SEO)
● Social Media Marketing
● Email Marketing
● Management (Time management to be exact)
Determine your niche
Sure you can write about anything you want but will people want to read it? Think long and hard about your niche and make sure it's something that actually interests you or you will become bored, frustrated and dread every blog posts you'll need to write. The sole purpose of becoming a full-time blogger is to have a better quality of life right? Here are some possible topics for your blog. And, the list doesn't end here:
● Lifestyle
● Mental Health
● Parenting
● Food
● Travel
● Health and Fitness
● Finance
● DIY
● Minimalism
Create a blog
You'll need to brainstorm for a catchy name for your blog, find a hosting company to host it and finally, design your WordPress site. Only then, can you actually start blogging? Don't worry too much about the design, keep it simple and use one of WordPress's many free themes. You can always update it later.
Start blogging
A successful blog requires high-quality content, not just keywords crammed into a piece of writing that doesn't make any sense. Write engaging content that reveals your personality and make sure to do proper research. Always edit your articles, don't just write and publish!
Get out there
When your goal is to become a full-time blogger, it's crucial to the network as much as possible. Let go of the notion that other bloggers are your competition and make connections with them by attending blog conferences, sharing content and doing guest posts.
Find ways to monetize your blog
These are the top ways to make money off your blog:
● Affiliate marketing
● Blog sponsorships
● Display advertising
● Create your own product
Full-Time Blogging:
Also Read: Learn How to Monetize Your Blog
Drive traffic to your blog
Organic traffic is what you're after. In order to drive massive traffic to your blog, you need to:
● Be active on social media
● Blog regularly
● Guest Post
● Make it easy for readers to share your content
● dd links to every post about related topics
Other things to remember:
Be patient
It takes time to build a successful blog that generates a steady income. Don't quit your day job just yet but don't lose hope. You'll get there, like many others before you.
Also Read: How to make money with a blog for beginners
Treat your blog like a business
Create a schedule that works for you and stick to it. Consistency is key. Create a space where you'll be able to go into work mode and ensure it's free of distractions.
Don't burn yourself out
As with any other job, if you don't pace yourself, you can easily suffer burnout. Blogging isn't just about writing great content, you also have to respond to comments and email as well as promoting your blog on social media.
Your income will be different from one month to the next
Make sure you have enough savings to get you through the not-so-great months until you can start predicting the minimum amount you'll be able to make every month.
Never put all of your eggs in one basket
Professional bloggers need ways to protect themselves from financial failure. I'm not saying your blog will fail, I'm just saying it's better to have other streams of income as well. You can earn extra money by having more than one blog, doing paid guest blogging or even freelance copywriting for SEO companies.
Also Read: How to Protect Your Blog From Hackers
When following these suggestions, you are taking a giant step in the right direction. Benjamin Franklin once said that with energy and persistence you can conquer all things and I agree -persistence = success.
Author: – Adele Kruger is a freelance content writer for selected businesses in different niches such as blogging She is the owner of GoEatExplore.com where she writes about Immigration, Travel, and Food.