When you are building a mobile app or a website supported by mobile devices, it is very important that your app or your website has to be engaging as well as it should be highly secured. Also, users expect the same from the mobile apps today. Moreover, there have been performance problems in the developed mobile apps.
So, it is very important that your mobile app development or your website supported by a mobile device should be secure as well as they should be engaging and data-driven. This will improve the customer retention and engagement. Still there a number of ways you can improve on increasing the security of your mobile app and also make it more engaging few of which are described as below.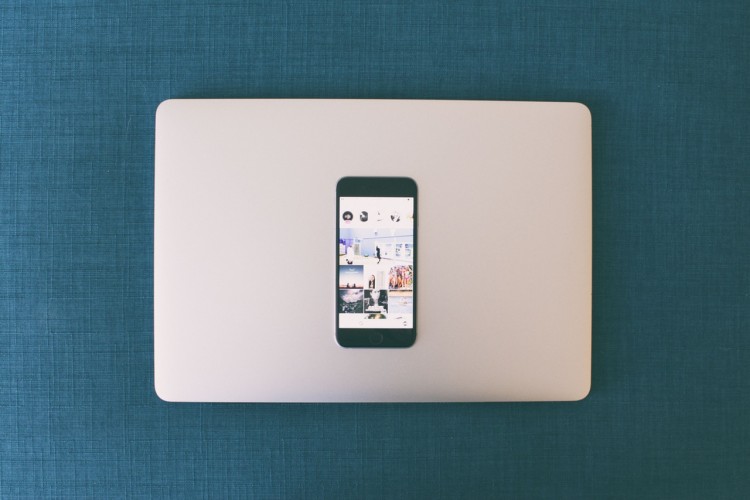 Engaging designs and developing experts
Developing an app for a mobile is completely different from the one that is developed for a desktop. So, it requires different developing skills too along with the relevant expertise. The designs also have to be developed accordingly. Various websites have been developed by popular brands that are been supported by mobile devices. With engaging the development skills, improvement has been noticed in the quality of the mobile-friendly applications.
Repeat it frequently, at scale
With the numerous releases of the software, the releases for the mobile apps is comparatively higher in frequency. Even, popular brands are promoting next-generation applications with improved and engaging designs and development. With the new technologies and improved methods of developing the mobile applications, you can deploy these applications with fewer resources.
Using microservices
Microservices come as a relief when developing mobile applications. Smartphone platforms are considered majorly in the development of mobile applications. Microservices enable you to leverage the scalable API management, datastore interfaces, and notification services across various mobile applications. Today, the mobile applications that integrate more tightly with corporate back-ends are emerging more into demand.
Refining the app experience by capturing and using data
The latest smartphones consist of 17 or more sensors, cameras, microphones, accelerometers and fingerprint readers. The various sensors produce a great amount data providing a 360-degree view of your customer and users. Accordingly, the organizations should be equipped to store this volume and variety of data. Moreover, the analysts can detect the usage patterns and trends, provide insights into building new features and business for future iterations of the applications.
Investing in QA automation
In the last phase, the focus should be on Quality Assurance which will assure the quality of the mobile application developed by you. It involves testing the application over a number of mobile devices and should be mobile-friendly in every way. Now, the automated QA has emerged which involves the latest testing techniques of assuring the quality of the application developer.
App navigating as well as expedition
Show the value of your app upfront. Engage individuals by resolving their jobs clearly, placing calls to action up front and center.
Arrange and identify menu classifications to be easy to use. Customers have a hard time to interpret and also identify menu categories that do not align with their versions for categories.
Allow individuals to "go back" quickly in one step. Apps should utilize back functionality to ensure that users do not really feel forced to have to begin again from the recent display, sometimes results in shedding any kind of unsaved data.
Make it simple to by hand transform place. Auto-detection of location can save customers time. Nevertheless, there are times when customers have to locate a shop that's not located close by. Make hands-on entrance of place simple and uncomplicated.
Develop friction-less shifts in between mobile applications and the mobile web. Customers could get frustrated when an application takes them to the mobile internet for even more content or to finish a task. Make sure a regular style to support the transition.
In-app search
Prominently present the search area. Users with a particular task or demand will typically search for a search area.
Use reliable search indexing. Guarantee that search engine result serve. Individuals anticipate it to work like Google. Some practical features include meaning auto-corrections, acknowledgment of origin words, predictive message, and recommendations while the user enters text.
Offer filter and sort choices. Filter and also sort options aid individuals and also organize their results, which or else requires considerable (and extreme) scrolling or pagination on a tv.
Business as well as conversions
Provide previous search as well as purchase info. Save the individual effort and time by making previous searches and current purchases easily offered.
Enable user testimonials to be checked out as well as filteringed system. User evaluations provide prospective customers more confidence. Accumulated rating circulations and allow users to kind as well as filter so they could get the "genuine" concerning a thing.
Enable window shopping features. When individuals store, they want in-app capacities to compare items of interest.
Give multiple third-party settlement choices. Supplying third-party repayment choices, such as PayPal, Apple Pay, and also AndroidPay, gets rid of the discomfort factor of submitting additional kinds during check out and provides an increased sense of security.
Make it easy to add and also handle repayment techniques. Create an easy bank card entrance web page with alternatives such as number pad access as well as credit card scanning.
Make it personal, make it useful, make it reliable
For many incumbent brand names and also standard marketers, mobile applications still mirror daily web techniques. They're created a lot more for individuals accepting them as opposed to those utilizing them.
Yet customers have higher assumptions.
They expect things to be extra personal as well as due to the fact that they're mobile, they're just as focused and impatient. Apps, when done right, open doors to develop significant user experiences that promote loyalty and also success.
With a little time, empathy and also vision, your next-gen mobile application will certainly have a competitive advantage and foster a more involved community of mobile customers therefore.
Conclusion:
Thus, while developing a mobile application, you need to consider a number of factors apart from the ones discussed above to make it more engaging and secured.