Welcome to wonderful technology tips article, In this post i like to share the simple steps To  Convert Any Video into Audio Without Using Software?. Every one like to hear music on mobile phones, iPad, iPod…etc. Most of them like HD videos, some of the likes to here only music to relax his mind to cool.
That's why I decided this topic, it will help all of them convert his video files into music files to reduce the memory storage occupied by videos. In long travel each and everyone wearing the headphones to hear the songs as well as watching videos. Most of them like to here the music on the travel time.
Ok !! Now Lets comes to this article, Below i have mentioned the steps by step guideline to convert your videos into audio files.
Steps To  Convert Any Video into Audio Without Using Any Software :
Step 1: Open VLC  media Player option and add a file (the video which you want to convert), check the below image to know it easily.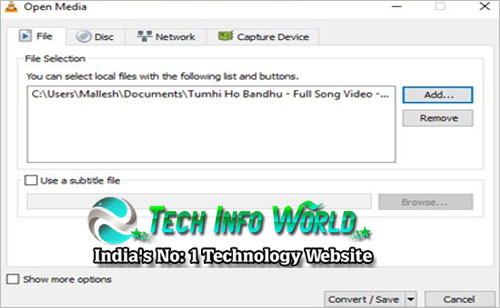 Step 2: Click  on convert/save  button
Step 3: Choose the profile that the type of format you want to convert (example: audio mp3, audio mp4, video mp4)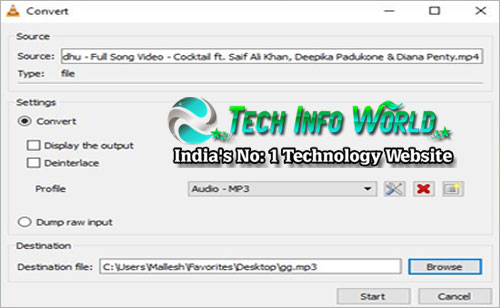 Step 4: Give the file name and destination path.
Step 5: And start
It will convert the file into audio or any (which you choose)
Conclusion :
I hope everyone should understand the simplest way to convert your videos into audios, I wonder this technology tips useful for all of you, Stay stunned to connect with our article to get more wonderful technology kinds of stuff. Sharing knowledge is best, Share the article to everyone.
Subscribe our daily newsletter to receive notifications of new posts through your email. Feel free to submit your queries in the comment section or contact me through the contact page.