Winning Visual Brand Identity: No matter you are building a brand from the scratch or just want to renovate your current one, visual identity is one important factor you can't afford to miss.  Whenever I visit a website, is the website an acerbic one or an authoritative one or even a feminine or fancy one?
The visual feel of the website immediately answers this. The visual elements like text size, logo, color design, etc demonstrate how your target audience should feel about you.
Needless to say, visual branding plays a crucial role here. Irrespective of you are intentionally influencing or not, your audience defines your brand.
If the visual identity of your brand doesn't synchronize with your vision and value, it will be a total disappointment for your audience leaving them confused and frustrated.
Again, visual identity is not just about logo. Instead it is about the overall feel your audience gets when they see your website. And unlike popular belief, it is not that difficult to build a winning visual brand identity if you are smart enough.
In this article we will talk about some smart ways to build a winning visual brand identity. So let's get started:
Identify your audience:
The first step of visual branding, or even branding is to identify the right audience. "One size fits all" doesn't work in online business. Think this way, whom do you want to be friends with your brand?
Go specific with whom do you want to target. Their gender, age, interests, profession, location, likes, dislikes and much more. You might be surprised about how much this information will help you to represent yourself as a brand.
If you are struggling with this exercise, go to social media profiles of your competitors. Social media date can tell you a lot about your target audience. See who are interacting with them, who are their loyal customers, and soon you will get enough data to get started.
Analyze how do you want to visualize your brand:
The biggest barrier online businesses face is to fill the gape of audience and the website without having a face to face interaction before their sales team joins up.
Expressing your personality without any human intervention is a cumbersome task where most of the people fail. Now using text is great, we all love text but a visual again, is worth thousand words.
Visuals that you choose must match your personality and brand values. If you are a fun, upbeat brand, you need to choose the images and colors that are bright, such as pink, yellow, green, etc.
Similarly, if you are more of a formal or serious brand, dark colors like black, grey, dark blue better represent you. So no matter which visuals you choose, make sure it bring out your brand's overall personality.
Are you confused about logo and your visiting cards?
Let's talk about logo first. A well researched logo is the starting of your branding journey and can convey a lot about you. The importance of a logo for a business is same as of a face to your physical identity.
A logo, even though being a small visual elements grabs user attention and tells them who you are.
Now that doesn't mean you should spend a huge amount just to get a professional logo. Yes, having a professional logo that speaks your brand is important but with many online tools, you can do it without spending huge bucks.
You can definitely spread your wings as you grow, but in starting you can create your own logo with some online logo maker tools. Below are some logo designs I created for free.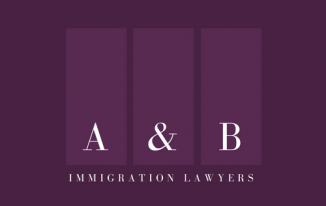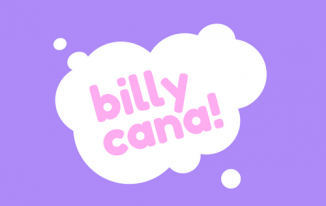 Also below are some tips, you should keep in mind while designing logo for your brand:
Choose color palette that agree with your core brand message and target audience.
Instead of going with the flow, choose a design that is ownable or you can say, makes you stand out.
Lastly, Strive to keep it simple and neat. Too much of anything is bad.
Now comes the second weapon, Visiting or business cards. These small piece of paper speak in volumes about who you are, what are you providing and how serious you are about representing yourself as a brand.
Visiting cards a great way to give out the quick details about your brand, and the best part, you can carry them anywhere.
But just like in case of logo, you can design your own visiting cards too. Working in a startup has taught me one thing, you are never too big to DIY.
Below are some visiting cards I designed using Online Visiting Card Design Tool, Canva
Choose typography wisely:
Words might not be a part of visual identity but typography definitely is. Typography includes the appearance or style of any lettering used as part of your online identity.
What most people fail to realize that this typography can have a huge impact over the buying decision and overall brand message.
No matter which typography you choose, make sure it builds trust among your audience and looks neat.
For eg, you can never a trust with this visual, right? Looks more like some random letters glued together right?
Never ignore social media:
Social media is a great platform to become a human for your followers and customers. Grab this opportunity to tell stories about your brand.
Visual storytelling has lately become one of the great ways to catch user attention and build loyalty around it.
Oreo is one of the best examples of visual branding doing right way. Check out their Instagram page.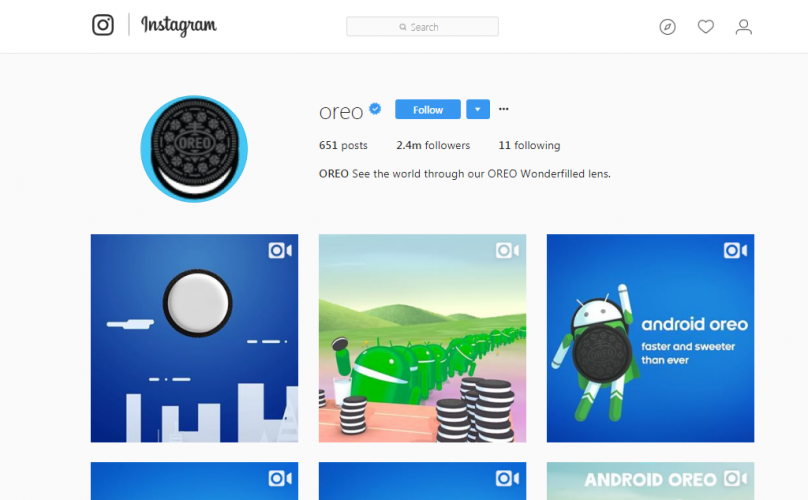 Social media is one such opportunity, if utilized wisely, can do wonders to your business. Keep sharing interesting visuals that not only speak your brand but add humor too.
So guys, these are some of the key steps of building a visual brand identity. But there is more to a story. For getting success, the first step is to analyze your niche and work accordingly.