Best Effective Inventory Management Practices: If there's anything that businesses and professionals don't enjoy thinking about much, it's inventory management. Even the individuals that work in the field have a difficult time grasping the whole processes. That is one of the primary reasons why it is always helpful for business owners to implement the best inventory management processes.
For one, it does your business a lot good than harm. Inventory Management Software is one such inventory process that works to improve how businesses operate effectively. The only real way of ensuring you combat all the time-consuming, frustrating processes and making the cumbersome ones simpler is by dealing with them. And in the case of inventory management, inventory software is one of them.
Properly installed Inventory Management Software work to save you the many headaches in businesses, especially the ones that deal a lot more with inventory. As a business, you need to have a good inventory system that helps keep your workforce on the task at all times. Also, to ensure that all business processes are flowing smoothly. Overall, good Inventory Management Software work to ensure a significant boost in your business' bottom line.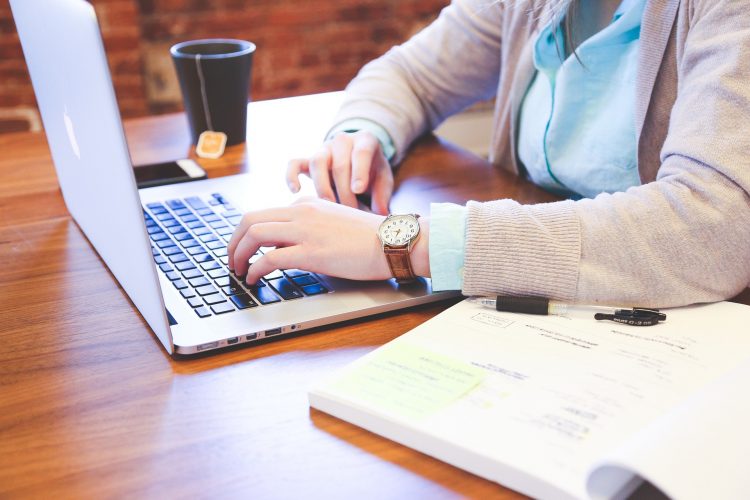 Consider these few practices to ensuring effective inventory management practices in your business
Automate, automate, automate
As a businessperson running a business without automation, it's quite easy to notice how your inventory management processes can become stressful. Good inventory management systems work to get most inventory management processes done in a warehouse. Inventory software work to simplify documentation, maintain inventory accuracy, and streamline other inventory management processes. Ideally, you know that you can do all these using the manual inventory control processes. Only that you won't be as accurate as the inventory software programmed to do the same job at incredibly less time.
Businesses that utilize proper Inventory Management Software have saved themselves substantial working person-hours. You can, then have your staff work on other more important things in your business as well.
Proper asset categorization
To ensure an effective inventory management process in your business, you want to properly categorize your business' assets first. You can, first, start by defining your fixed assets vs. your moveable ones. This is one crucial and broad categorization point that you can start from. You can also categorize your business' assets by value, department, or any other effective metric available to you. The best way of ensuring you maintain precise control of all your assets is by maintaining control over your business' inventory.
Start by quickly all the necessary information that's needed and analyze that data to optimize the inventory processes further.
Reduce repair-cycle times
All businesses are always looking to find the best ways of producing products and services at the lowest costs and in the shortest possible timeframe. By this, it's also quite easy for one to get off-track especially when it comes to achieving your business' overall goals. Bend your business' inventory equipment or staff too much, and they might break. And that can only add to your list of troubles in the long run. You don't want to start dealing with the repair of broken-down equipment that maybe you don't even have the repair parts for. Not to mention, stress your staff so much to the point that they even reconsider their position at the workplace.
Inventory Management Software works to streamline this process as well to ensure your business places orders for new equipment parts fast. So, there won't be too much wait time especially for the back ordered parts which can also spell disaster.
Simplify the re-ordering processes
Most inventory software comes with asset tagging features. This enables your business to keep track of all its tagged inventory and other important assets. This eventually works to help simplify the assets' re-ordering processes as well. Today, you can find a variety of asset tags that are available for different applications. These asset tag features work to duplicate identification numbers for ensuring accurate record-keeping. Not to mention, also simple re-ordering processes. Inventory software also works to help streamline the re-ordering process by storing its vendors' information.
In any case, if you can take advantage of this new technology, then do so. Inventory Management Software can help save your business and staff a lot of time that you can use to do other business operations. Every businessperson will also be looking into the simplest ways of ordering for new supplies and equipment for making the business flow smoothly.
Maintain minimal stock levels
As a business, you should know that it also isn't efficient to have too much inventory in your warehouses. Excess inventory adds to your overall overhead. Plus, it also creates a sufficient shortage of storage space as well. Space that you could have, otherwise, used for other immediate needs. Proper asset tracking works to use the data it collects to forecast the number of stocks to order based on the balance in your storage. This way, you never have to worry about having to little or too much stock in your warehouse. Inventory software helps collect and demonstrate which inventory supplies, equipment, and parts you need to prioritize. Plus, the amount of stock that you must also have in hand at all times.
Using the asset tracking features, you can also optimize your facility's layouts. By this, you can easily store your most frequently used supplies in the most convenient areas in the warehouse. Consequently, also have the rarely used parts, supplies, and equipment in the harder-to-access areas.
Final thoughts
As a businessperson, you should already know that inventory management is one of the most critical business processes. And one that you must be especially keen not to undermine or compromise any inventory processes lest it leads to your business' downfall. The fastest, simplest way to go about these inventory processes is to install a good Inventory Management Software. One that addresses most, if not all, your inventory issues and works to make your inventory management more efficient. Therefore, you might want to go for the inventory software that has asset tracking features, data capture, inventory control, etc. to ensure that you, at least, have all the crucial processes under wraps.