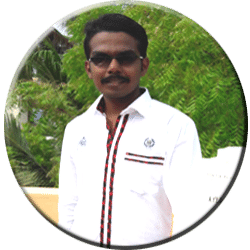 Anto Navis holds an Engineering degree in Computer Science from P.S.N College of Engineering and Technology, Tirunelveli. He is passionate about blogging related to Latest Technology Tips, Google Adsense Tips, WordPress, Plugins, Blogging Tips, Money Making Tips, Gadgets, and Social Media Tips on his Tech Info World blog. He is very much interested in Blog creation. Now, He is a professional web designer and Professional Blogger. You can find Anto Navis on Facebook, Twitter, Google+, Youtube.
My Favorite Quote :
"
I Will Win, Not Immediately, But Definitely…!!!
"
About Tech Info World
Tech Info World, Domain name (www.techinfoworld.com) successfully registered on 1st January 2016. I am really excited to register because I bought with my hard earned money without any sponsor or support. I launch my technology blog on my mother's death day Feb 28 with full blessings of my sweetest mom.
As Robert Frost says "I took the one less traveled by" and moreover alone. Hoping to make the difference in the lives of people and society.
Small intro About my technology blog :
Tech Info World is one of the best online resources to share latest technology news, Google Adsense tips, WordPress, Plugins, Gadgets, Blogging tips, Money Making Tips, and much more interesting topics also included on my blog.
In this technology blog, I love to share the latest trending technologies and simple tutorials to all my blog readers in the world
Tech Info World Alexa Rank :
" Slow and steady wins the race ". Each and every day our blog will reach more people's in all over the world, most of the visit comes from United States, India. Alexa rank will increase daily with slowly and sometimes increase faster. Click here to check our Tech Info World Blog Alexa Rank, Now 7% of visits are coming from the google search. Below I have attached the Tech Info World Alexa Rank Chart. [Updated On 21st May 2016.]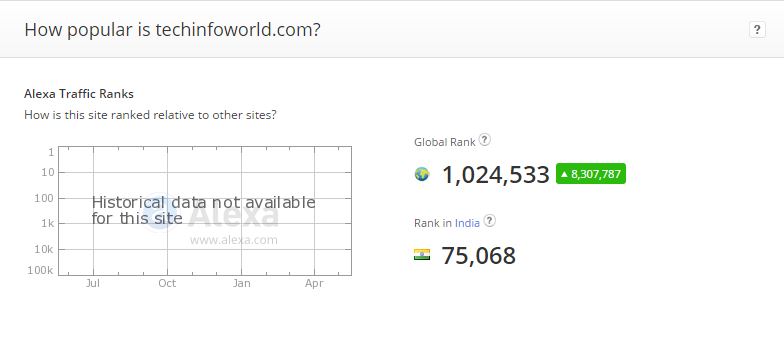 My Motivators To Run Tech Info World Blog :
ShoutMeLoud  – It's one of the best blogs in the world. It's running by top Indian Blogger Harsh Agrawal. He is one of the best motivators for me, I get lots of technical information on his wonderful blog. I am one of the regular readers of this blog.

AllTechBuzz

– Imran Uddin is the founder of All Tech Buzz. In olden, this blog is very much famous for me to get wonderful inspiration articles and tutorials. He mostly writes about How to blog tips, Tech news, Gadget Reviews etc. He is also one of the motivators for me to create the blog to share the technology to all.

Digital Inspiration

– Amit Agarwal is the founder of Digital Inspiration. He also writes all the technical articles, tutorials, How to and much more… Digital Inspiration won the Best Technology Blog award at Indibloggies more than two times. He is the best motivator for me to write more articles on my Tech Info World blog.
Connect With Me :

I am always available to help you all. Please feel free to ask your queries. send your opinion about our blog or queries related to technology,
Feel free to contact us by email at [email protected]