No doubt, Technology is making our lives simpler day by day through the advent of mobile phones to the development of apps. With these apps, you don't have to visit shopping malls for selling products. Everything has become much easier than your thoughts.
Have an iPhone and something in your wardrobe which is unworthy or not useful for you?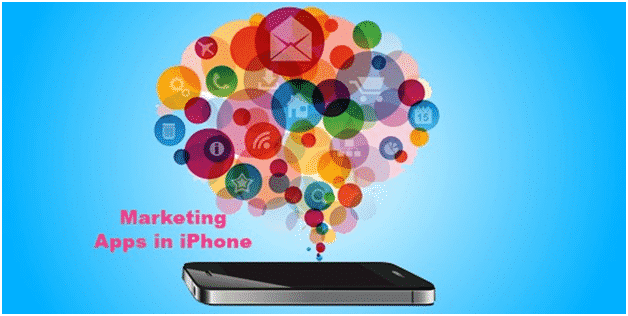 Come and have a look at the 8 best apps to sell your product:
Letgo:
Letgo by Ambatana INC is an app which requires iOS 8.0 and the upcoming versions in order to work effectively. It is compatible with iPhone, iPad and iPod touch.
It allows you to earn money through selling items. Letgo provides a variety of categories such as clothes, automobiles, and furniture. It is featured in New York Times, USA Today and others. The standing-out features of Letgo are as follows:
Uses Cutting-edge image recognition and artificial intelligence to title and tag the items on its own.
Easy to use and intuitive.
Lets you create customized ads for your products.
The latest version 1.16.1 has improved performance and fixed bugs to enhance your buying and selling experience.
EBay:
EBay by eBay Inc is designed for iPhone, iPad and iPod touch. It requires iOS 9.0 or later for an enthralling experience. It offers many best deals and discounts. You can easily find the perfect gift for your beloved ones through browsing.
eBay lets you discover a catalogue with millions and millions of items. There are bids on auctions for sale-level prices. It provides many categories such as jewelry, watches, motors, mobile phones and much more for buying and selling products. Its latest version is 5.5.3 which offers improved performance.
OfferUp:
OfferUp app by OfferUp Inc is the biggest platform for buying and selling locally. You can list an item for selling in less than 30 seconds.
Thousands of new postings are done daily on OfferUp. You can browse the products through images and categories. You can even increase your reputation by customizing your unique seller profile. It requires iOS 8.0 for an efficacious performance.
The latest version i.e. 2.10.4 provides regular updates for the app.
Close 5:
Close 5 by Marktplaats BV is a fun app to buy and sell the product locally. The categories it offers include fashionable clothing, home goods, and accessories. You can list an item without the price and descriptions.
Moreover, you can discover a variety of items and save them for future. But, it has some age restrictions. You must be at least 17 years old in order to download the Close 5 app. The latest version 2.7.0 has some minor design updates and fixed bugs.
5miles:
5miles by the third stone Holdings Limited assist you in buying and selling the stuff within your area. It is a free, safe and easy to use app which has helped an approximate of 10 million happy users. It requires iOS 8.0 or later for good performance.
You can find a place to live, discover classifieds and hire local services all with the 5miles app. The email, phone, and Facebook verifications are involved which makes it safer to use. The new version 4.4.2 has fixed the crashes in the app.
Etsy:
Etsy by Etsy Inc is a global platform for handmade, creative and vintage items. You can shop special gifts, handmade jewelry, personalized clothing, unique gift ideas and much more on Etsy.
There are already 20 million members from the whole world on Etsy. You can even save and favorite items for a future revisit. It has a secure and swift method designed for payment. There are tons of improvements and fixes in the up-to-date version of Etsy 3.17.1.
Carousell:
Carousell by Carousell Pte. Ltd is a community platform used to buy and sell products. The products range from fashion, furniture, antiques, and clothes to houses.
It requires iOS 8.1 to function properly. You can offer your items and make money at the same time. It allows you to instantly share your listings on social media platforms such as Facebook, Twitter, and Instagram.  The new version 2.17.0 has some minor improvements and fixed bugs.
Tradesy:
Tradesy by Recycled Media Inc is a curated and easy to use platform used by millions of people to buy and sell products. It has made shopping a hassle-free experience.
You can earn more by selling things out of your closet. Unlike other shops, Tradesy takes 14.9% commission from your sale. You will receive payment in the form of Tradesy cash. It requires iOS 9.0 for efficient performance.
The current version of Tradesy 2.1.1 has stabilized improvements and fixed bugs.
No matter what type of business you have, apps are a great source of gaining and retaining customers. Selling products through apps increases your brand visibility and exposure as well as loyalty.
About the Author
I am William Morris from the United Kingdom and I am a Digital Marketer. I have Written many blogs to learn new Student who Interested in digital market Recently I work with Assignment Help UK => AssignmentTutor writer Where we Discuss more digital marketing.