Life gets busier with the passage of time due to the great development of technology and it is important to keep the association with these technological advancements.
iPhone plays an important role to keep pace with the modern world. It is an essential productivity tool for all the professionals. Each day, iPhone offers useful apps to the people and keep them more deeply connected with their smartphones.
Various apps of iPhone contributed towards making the professional life of people much easier
In the present era, there is a need to embrace the technologies in order to do many tasks in short span of time. iPhone also offers different apps that can help people to finish their tasks within the required time or even before time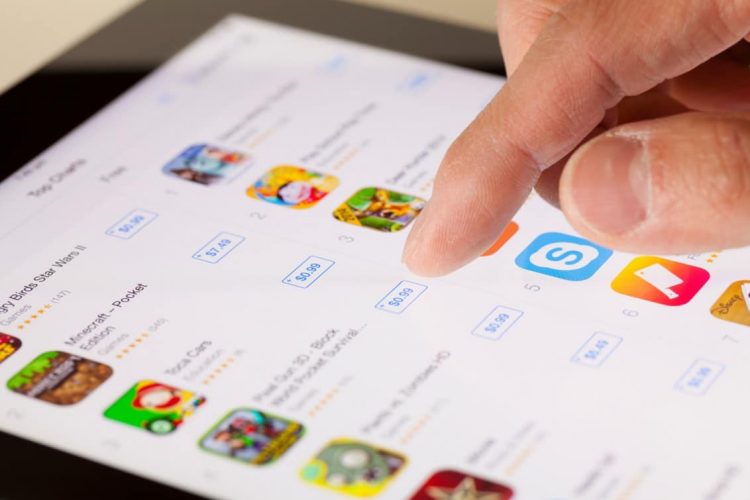 Here are five useful iPhone apps that will be useful for the people in their professional lives;
Simpler Contacts (iPhone | Android)
The standard app for managing the contacts in iPhone is functional as well as operational, but it is also pretty uninspiring as there are only two options for the purpose of sorting the contacts, the first option is to sort alphabetically by the first name and the second option is to sort alphabetically by the last name.
The Simpler Contacts is an app that allows applying different filters in which one can also specify the company in which he/she works.
Moreover, it also allows people to create their own group of contacts which can be very useful in professional life.
For example, a person is using a standard contact app of iPhone and forgets any of the contact names; now the person has no other option.
Simpler Contacts eliminate this shortcoming of the standard app by letting the people look at the contacts that they made on a specific day.
Must Read: Top 10 iPhone Tips and Tricks for Every iPhone Users Must Know!
MindNode (iPhone)
MindNode is a very useful app for iPhone and is considered to be a powerful tool that allows a person to develop a web of interconnected ideas.
This application plays an important role while brainstorming or planning different projects. If a person is planning a project as a team then this app will enable the other team members to view the ideas conveniently.
The effective understanding of a mind map through this iPhone app can contribute towards increasing the productivity.
Habit List (iPhone)
Habit list is a very useful tool for the self-improvement of people. With the help of this app, the people can input their behaviors which they wish to make habitual and also record the behaviors each time after they complete it.
This app provides different behavioral trends to the people and challenges them to complete their tasks regarding their goals.
One of the great use of Habit list is that it enables the people to break their unwanted habits and hence can enable them to be more productive and successful in their professional life.
Close Relationship Manager (iPhone | Android)
Close relationship manager is specifically designed for the people that are in the field of sales and marketing. This iPhone app assesses the contacts, emails as well as social media accounts of the people and makes it easy for the people to build useful connections with other people that enable them to sell their product or service.
It also allows viewing all the interactions such as emails, social media interaction etc with other contacts at only one place. If a person has a meeting with its client then this app will help a person to review all the interactions that are made with that client.
This reviewing of the connection can enable a person to establish a connection with a potential client or to start a new connection
Also Read: 6 Tips For Using Apple's iPhone Portrait Mode
Most of the people do not like to dial conference call due to the arduous protocol that involves memorizing the passcodes as well as PIN numbers. The conference call can create complexities in different business operations.
However, nowadays it is not required to dial calls for a meeting because MobileDay allows people to enter any scheduled meeting automatically with only a tap of a button. There is no need to remember the complex passcodes and PIN numbers by using MobileDay.
This app can efficiently deal with all the meeting details so that people can easily focus on the other important areas of business.
This iPhone app is very useful for business travelers as if a businessman is driving to the airport and he/she needs to join a call for some important purpose then he/she does not need to dial in the number of conference call, PIN and complex passwords rather, he/she can easily use MobileDay app that eliminates the difficulty of dialing scheduled conference calls and also allow a person to focus on the traveling.
Besides these five useful iPhone app, there are several other apps that can be used in various business processes.
Author Bio:
Umer Ali is working as an SEO Executive in Pakistan. He Provides best SEO services by Found he has the ability to rank websites in the Search engine and also have a huge Website who are ranking in a Search engine and he is love to share his Experience with Blog and article.