3D Printing: CNC technology usually creates quicker outcomes than the relatively new process involving 3D printers. However, each of these manufacturing processes has benefits. Are they the same? Which should I choose for my manufacturing company?
To answer your questions we compiled the purposes, materials needed, efficiency, and detailed craftsmanship for both CNC and 3D printing. You can easily buy 3D printing through Dibbsto website.
Purposes For CNC and 3D Printing
CNC and 3D printing share qualities that make them suitable for specific uses. A computer numerical control router, known as CNC machine, for example, can make large, heavy, and detailed products. These products can be used for commercial and industrial engines, equipment, and machines.
CNC machines can use different materials for production and make massive quantities of a particular product. But they can facilitate production on a smaller scale as well.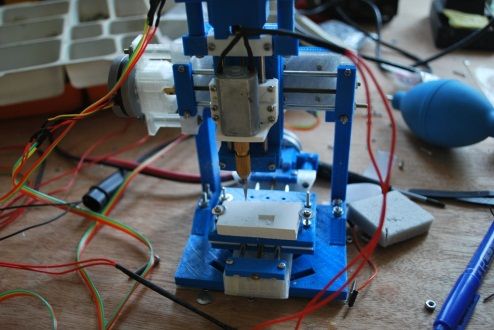 The flexibility, however, of 3D printing enables manufacturers to quickly adapt to different tasks. The cost for every unit is the same at any quantity and rate. But these printers may not be economical for large production projects, despite the unique and personalized designs they can produce.
For instance, 3D printing is a favourite tool for artists and other creative professionals who thrive by making one-of-a-kind products. Recent technologies have utilized the flexibility of 3D printers to use in medical and dental settings as well, creating customized items that suit specific patients.
Manufacturing Materials Needed
CNC manufactures parts used for aeroplanes, engines, production machinery, and other high-intensity product environments. CNC routers can also create outputs from wood, wax, plastic, and practically any other material.
3D printers, on the other hand, use additive processes to manufacture products from metals, specialized plastics, resins, and other materials. 3D printers typically do not have the needed strength used for aeroplanes and production machinery.
Instead, the materials used to print 3D objects are more suitable for making prototypes and consumer grade products for both home and personal applications.
Detailed Craftsmanship
CNC manufacturing gives superior surface quality even when compared to the best 3D printers. CNC produced parts can essentially go straight into use while 3D printed products may need separate steps. This means the 3D printing process is less effective than the CNC process on some levels.
3D printers simply don't have the precision needed for mission-critical applications. However, as these printers evolve, they may eventually catch up to CNC when it comes to detailed craftsmanship.
The efficiency of CNC and 3D Printing
CNC machines begin with milling a block of a specific material to meet design specs. When efficiency is paramount, CNC machines can trade accuracy for faster production, bringing products to market faster for exponential business growth. Currently, 3D printing can't keep up with the efficiency levels of CNC.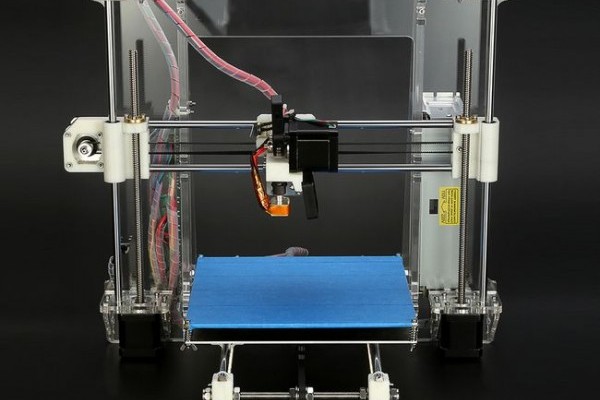 Just like a paper printer, 3D printers need to be scaled to meet specific production levels. This is evident in any printing scenario. For example, think about an at home printer versus a corporate office printer. Even at its best, the 3D printer cannot keep up with the pace of CNC machines.
After a product completes the printing process, there are still other production tweaks to make, unlike in the case of CNC. Specifically, manual removal of complex supports before polishing, washing, and curing the product before it can be used is needed in the post-production process.
Overview of Key Benefits
Despite the differences of both 3D printing and CNC, each has its group of benefits. This is where you need to take a hard look at the manufacturing processes you need in place to make your business a success.
CNC machine benefits include:
A wide selection of materials that can be used for production
Freedom to choose the resolution of the production process in exchange for efficiency and/or cost
Top-tier surfaces and detailed craftsmanship
Affordable production regardless of product size or shape
Less expensive machinery
3D printing benefits include:
User-friendly operation.
Part complexity is cost-effective
Unlimited capacity to make products with complicated designs
Price is consistent despite the size of the product batch
Flexibility when changing production tasks
In Conclusion . . .
3D printing and CNC technologies have overlapping capabilities, but each has strengths that make them great for specialized applications. CNC mills and routers typically work best for projects that need sophisticated, highly detailed products that are made from readily available materials.
However, 3D printing has its place for the production of prototypes, custom-designed jobs, and other more specialty tasks. It simply depends on the manufacturer needs. Have you switched from CNC to 3D printing? Tell us your story.