In this app-tastic world, searching for the best Android mobile apps might become a tough one. In this smart world, everything now comes easy with all these apps at your service.
Whether it's to catch a great movie you missed or the latest episode of your favorite show. Be it for a bookaholic, a fitness freak or you want to encourage the Photographer in you – everything now comes with just an app.
These apps have become almost synonymous with Android and if you're looking for good stuff it's assumed that you have some of this stuff already.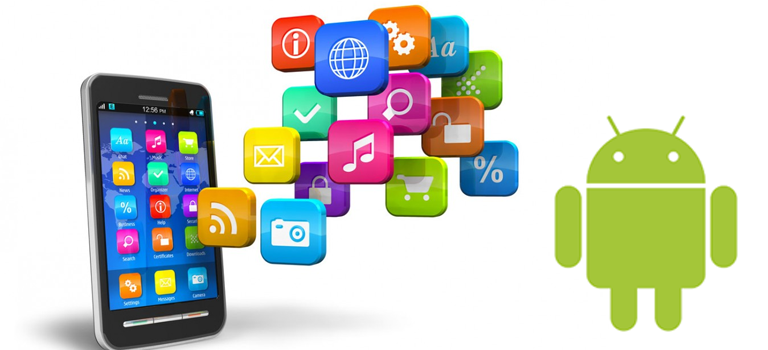 Here are some of the best Android apps, like ever :
1.Sygic GPS Navigation & Maps:
It's free to download and there's a seven-day trial, and if you want premium features and traffic updates, just pay for the features. Its free features are also considerably more basic.
Offline map navigation, voice-activated GPS with route guidance, 3D mapping and imagery, dynamic lane assistance and the option to protect your GPS navigation onto the windshield of your code. SOS mode, parking info, and more than a million POIs to navigate to. It's also now been integrated with Glympse if you want to share your route or ETA with friends.
Also Read: 5 most sought after Apps: Your own Personal Expense Tracker
2.Avast Anti-virus:
This app keeps you safe from malware threats with its brilliant virus detection software. Which can search through browser history, microSD card, and internal storage space? It also employs anti-theft features such as location tracking and remote data wipe, which work even if your device is not currently in your possession. Avast's app is about as comprehensive as it gets.
Entertainment Apps – Books, Music, Movies and TV
3.Showbox:
Showbox app is a trend that has almost taken over the internet. While you have to pay for many other such apps which get your movies and TV shows to watch – this one is free.
You can have a huge collection of the latest and your favorite shows and movies, as per the tastes catered according to you.
Also Read: Top 6 Best Windows and Android Tablets Under 100$ Infographic
4.Goodreads:
You can discover and share books you love on Goodreads. Find new and interesting books by browsing personalized recommendations based on all the books that you've read and all your favorite genres.
Check out what friends read, write book reviews, and keep a track of what you want to read. Use barcode scanner the next time you are in a bookstore.
Add the books you want to read to your "to-read" shelf and browse reviews. Share notes and progress updates, view literary events near you, and so much more.
Saavn:
This type of music service offers offline listening without any advertisements, and the apps are both for iOS and Android. Saavn also partnered with Twitter to introduce a tweet-powered radio station, @SaavnRadio. It also integrated a social networking feature with its music streaming service.
Saavn Social allows its users to follow various profiles and playlists of their friends and celebrities too. Users can share any song, album or playlist with their friends and chat about music real time.
Also Read: 5 Creative Ways to Market Your Mobile App Using Social Platforms
Travel and News Apps
6.Airbnb :
Planning on a quick getaway from the city, but don't want to pay any expensive hotel fees? Airbnb is your savior. Its Android app which makes your booking process all the more effortless. And you can find everything you need within the app – no printouts, booking confirmations or emails. Perfect for a hassle-free holiday.
7.Google Translate:
This translator can be a useful tool to support your own, language learning. But realistically, it's most useful on a practical level. Which quickly translates day-to-day words you come across while you travel. Let's say – you can hold your camera up to text – such as a sign, or a menu – and Google will translate it for you instantly. It's an essential app for any traveler.
Also Read: Top 4 Mobile Security Android Apps
8.Inshorts:
Your favorite sources in one app, in short. The site picks up articles from all your favorite sources and presents them in a 60-word format. It's AI engine intuitively understands what you like reading, and delivers more of that in a single feed. Share what matters. See what your friends liked. Share and notify friends of shorts you find important in a tap, using TOSS.
Fitness Apps
9.Google Fit:
It comes preinstalled on some Android devices, but if you don't have it you should download it from the Play Store. It tracks your walking, cycling and running activities when you're on your phone and is also compatible with smartwatch OS Android Wear for phone-free tracking.
It gives out performance-based recommendations on the goals you can achieve and aggregates fitness data from all of the tracking apps that plug into it.
Also Read: Top 8 Free Job Search Apps for Mobile
10.Runtastic (Free; Pro, £4.99) :
It helps you in keeping track of your time and distances. This app gives you a look to record your walks, runs and cycle rides. Using your phone's GPS, Runtastic can track your route and times. You can set up audio cues for intervals or distance run. Handily, it also lets you know the pace you're running at.
11.Strava (Free; Pro, £4 pm)
Strava is your answer to staying fit and fine. Split between running and cycling, Strava is your "go-to" app to help to keep track of your cycling routes. It also tells you how quickly you're riding, using GPS to track your progress.
It also lets you compete with yourself on many of your future rides. Strava's best feature is how it pushes you to do better, allowing you to be at your best to complete strangers to mix things up.
Also Read: 3 iPhone Apps that will Rule 2017
Optimization, And Productivity Apps
12.AirDroid:
A real time-saver when working on your computer or laptop, AirDroid allows you to control your phone remotely – allowing you to respond to text messages with a full sized keyboard.
It almost mirrors your applications and seamlessly shares files between your phone and computer. Some of its functions do require a rooted device, but when the app is free – of course with a paid option for multiple devices, unlimited data transfers and more. The app is certainly worth finding out if it can make you more productive.
13.Solid Explorer:
This app is rich with its features and is highly accessible – all thanks to an amazing  Material Design UI. It also has a very handy double-panel display which lets you navigate to two separate folders and drag a file across from one to the other.
Integration with cloud services like Google Drive, as well as FTP servers – makes it a formidable all-in-one solution for managing all your files. Some of its other features include ZIP and RAR archive extraction, hidden folders and customization through various color schemes, icons, and themes.
Also Check: How To Easily Turn Your Blog Into A Full-Time Job
14.Nova Launcher:
Nova Launcher lets you customize the entire look and feel of your operating system. Changing your phone's font size, to the number of apps appearing on the lock screen, to the way your app drawer scrolls. If you want to make some simple changes to the current interface, give Nova a try. It even lets you adopt the look of any other phone – Xperia, HTC, Galaxy, LG, and even iOS.
Image Editing Apps
15.PhotoDirector:
This is the whole package. It has everything you could possibly need to edit your photos. The tools range from simple text bubbles and filters to more complex things such as curves and HSL.
Which are also heavily adjustable, and helping you get the best out of your photos. It's for messing around on and seeing what you end up with. Highly recommended for novices and pros-on-the-go alike.
16.Prisma:
If you want to take your clicks to a next level, forget about the filters you use, instead start using Prisma. This app magically turns all your memories into, well – art! And that is by using Artificial Intelligence.
Prisma converts your photos and videos into works of art using the styles of famous artists: Van Gogh, Picasso, Levitan, as well as all those classical art patterns. A unique combination that helps you turn your memorable moments into timeless art pieces.
17.Bonfire Photo Editor Pro:
It has the very basics which include filters teamed up with some basic editing tools. Bonfire is a lot of fun with its sheer number of filters that it supports.
It comes with your usual stuff like black and white, HDR, etc but it also comes with filters like Fancy, a filter that turns your photos into watercolor. It does have some basic editing tools, like skin smoothing and blemish removal as well.
Dating and Messenger Apps
18.Facebook Messenger:
This app helps reach people instantly. With HD calls, voices sound clearer and closer. Send photos and videos instantly. Send a map of any location. Start group chats with your favorite people. Keep in touch with the important groups of people in your life, like your family and best friends.
19.Tengi :
Describing itself as "the chat app that gives back", Tengi has all of those many functions with WhatsApp and Facebook Messenger. These include texting, calling and sharing photos via Wi-Fi or mobile data.
A unique feature of this app is it lets you chat, which gives you virtual 'tickets'. It's free to use without any in-app purchases that you would have to worry about.
20.TrulyMadly:
An app that aims to take the mobile dating phenomenon and repackage it to fit with India's social and cultural nuances. There is still a stigma around online dating, but their mandate is to make it cooler.
The founders looked over a number of areas for new opportunities but were most taken by dating, TrulyMadly was created to fill that void only.
Conclusion
With all these, we can conclude that all these new apps which have come up lately, have certainly made every damn thing possible and as easy as it could ever get. And this is just the beginning. The pace at which smartphone technology is growing, the day is not far, when our whole lives will depend on these smart apps.
Author – Pragyan Sharma
Content Writer at Buildabazaar, Infibeam. A passionate writer, a dog- lover, a huge book-lover. Believes in only one religion – Music. Surrounded by a close-knit, like-minded group of people. Doesn't hesitate to state her opinion – on important issues.