Smartphones have become an integral part of our everyday lives. In the recent years, smartphones have chunked up a major part of our personal, professional, physical and mental life.
It seems almost impossible to do a simple "wake up call' without a phone. As in, we even wake up through an alarm on our phone, instead of an alarm clock! Our regular day doesn't start without using Facebook for those "likes" and clicking a selfie with our people.
The competition in the industry of smartphones is immense, and it becomes a difficult task to choose which phone to buy. Plus, the gradually evolving features make it even harder to contemplate which would be our next buy! We can simplify the purchase for you – enlisting these 10 important things which you can consider before buying your next smartphone: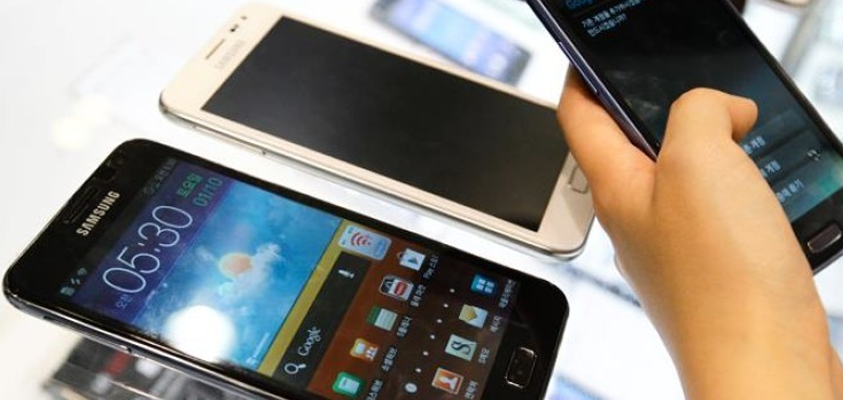 #1- Budget
This might be the most important thing to consider before buying a smartphone for yourself. Make sure you are buying a phone that fits your pocket and budget.
The phone should be chosen depending on your requirement and how much it is important for your at present. Consider whether you really need a premium phone to do all your needs. If you just want to use social media or to click good pictures – a phone with a good pixelated camera and processor is the one you should go for.
#2- Storage
Choose a phone that supports sufficient storage. The storage figure mentioned is not always how much you get – as in, 16GB, 32GB or 64GB. So if you want to store a large amount of data, go for the phones with expandable memory.
Devices like Apple don't come with a memory slot, but other tablets and smartphone comes with memory slots to add additional memory. A large part of the smartphone's storage is taken away from the OS and the apps the device comes pre-installed with. You can also buy a 16GB model that supports microSD card as well.
10 Reasons Why You Still Need A Tablet If You Have A Smartphone
#3- Connectivity
All tablets and smartphones are portable and wireless devices and they offer Wi-Fi connectivity to let you wirelessly connect to home and public networks.
However, some models offer 3G, 4G connectivity which helps in having an internet connection enabled SIM. if you are an internet freak and enjoy surfing and browsing – you can choose models like these.
#4- Battery
Battery life of a smartphone depends on how much you will be using it for. Browsing and watching videos and movies, playing games for hours – takes a lot of battery. An ideal battery would be 3000-3500 mAh. There are some external apps too which you can download for saving battery usage.
#5- Security
Security is another important feature you need to consider before buying a phone. It's always good to have password protected or pattern protected phones. Fingerprint scanners, anti-virus programs are always a benefit if they come pre-installed.
#6- User Interface / Operating System
An easy to use navigation process, user-friendly interface – is an equally important feature to be considered. These days android versions are getting better with an all exclusive and simple to use operating systems without any hassles. One of the important features of a smartphone or tablet is the presence of Apps.
It is similar to using application software on your PC. Compatibility of apps is very important to be considered when you buy a smartphone or tablet.
#7- Processor
The processor of a phone is as important as its operating system. This is because the speed and how a phone performs depend on how good its processor is. Quad core and octa-core processors are for multi-tasking so that you can open multiple apps at a time and it won't lag. A 2.2 or 2.5 GHz would be a perfect buy for a gaming freak.
#8- Camera
Megapixels aren't the only way to measure how good a camera is. Other features like a camera aperture, autofocus, and ISO levels also play an important role in determining which one you should buy. Megapixels are only for a highly pixelated and clearer image. A camera with 13MP or higher would be a great buy.
#9 -Display / Design
This is an important feature that you should consider. Size and resolution of the display depend on how you use your smartphone. For streaming high-end videos, editing photos and videos or downloading movies, checking emails, browsing social media – a screen of 5.5 inches to 6 inches in full HD resolution would be perfect. You love colors and brighter graphics then go for Super AMOLED or retina display.
#10- Output Jacks – Audio, TV, Video, HDMI, USB
Sharing your downloaded photos and videos or making your own and sharing them across different platforms is the latest trend. And for that, you need output in your smartphones.
Playing your movies and shows on big screen is an altogether different experience. Audio and video jacks do that simple. Speakers and headphones jack is another feature. A 3.5mm USB port would be enough.
Conclusion
Now that you know what you should consider, if you are planning to buy a smartphone – you need to remember one thing. It all depends on your requirement – a good buy would be the one which covers all important things.
This includes a good processor, OS, battery life, and storage – a little compromise on camera and other features is acceptable. However, if you still need to sell your kidney – you can always do that. (!)
Author– Pragyan Sharma
Content Writer at Buildabazaar, Infibeam. A passionate writer, always on a lookout for a new mobiles feature, a dog-lover, a huge book-lover. Believes in only one religion – Music. Surrounded by a close-knit, like-minded group of people. Doesn't hesitate to state her opinion – on important issues.