Today is the era of digitalization. If you opt to become mobile app-developer, you can have a digital platform to widen the opportunity for earning a higher salary, even in your own scheduled hours at your home. Thus, you would encourage contractual or freelance work.
You would also witness the rapid growth of your future if you join the relevant company, especially if you have the essential skills or expertise required for app development. You can establish yourself as a professional app developer or specialist.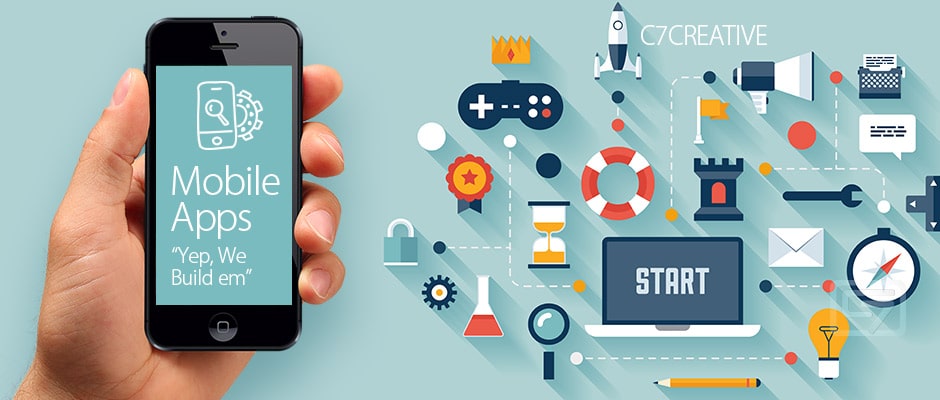 And here are 10 reasons why you should become an app developer:
The world is now mobile:
Undoubtedly, this is a mobile world. The scope of usage of smartphones is increasing day by day. Everywhere people are busy in their routine activities by using their mobile phones.
It does not matter whether you are paying for your electricity or telephone bill. Suppose you are on the way to your office and have not your laptop with you.
But you have your Smartphone with you. And you can shop using your mobile phone. You can also browse your required information during your scheduled hours. So, reliability of mobile applications is a growing feature of the modern digitalization. It is no less important than web development.
On-the-way Purchasing:
Users do not need to be at home. They can get engaged in marketing from anywhere around the globe. They can purchase their snacks and rags by using their smartphones applications. They can order groceries with the help of their smart applications.
It has become more convenient for the buyers to shop online with mobile apps. With this friendly environment, you can widen your online business. Besides, you can build up the credibility of your brand before your customers in a convincing way.
Also Read: Why job placement consultancies need a Mobile App?
The way to be social:
All of us prefer social life. That's why people spend much time on social networking sites like Facebook Twitter, Pinterest, or Delicious.
Whatever it may be the reason, the most important thing is that we like to share our feelings with one another through these platforms.
Similarly, with the help of the mobile applications, the users get the opportunity of sharing their views on the relevant product, for instance, their like, dislike, or any other relevant criticism or review. There are many mobile applications, which have already built their popularity by introducing attractive benefits, like, comments, sharing, or review etc.
Thus, by switching on to app development, you can play a vital role in building the social platform for your customers. This would also help in marketing for your product.
Mobile applications drive for more sales & services:
Today, for purchasing something, users do not need to depend on their desktop or laptop. They are more drawn toward mobile apps. Besides, apps can be easily installed on smartphones. And it has eased marketing to a great extent.
Customers get the opportunities of having the outline of the product before purchasing it. As you are focused on providing the required information with your customers, these apps aim at driving more sales or services. The more you switch on to better services through your dedicated apps, the more you spread your business.
Saves time:
The mobile application undoubtedly saves your time by helping you to sort out the data very easily. You can gather details on customer preferences, which are required for the development of your app.
You can thus design and develop your app. Besides, this is helpful for delivering personalized content, which can be effective for decision making. On your app, introduce the data-program where you can tell them how they can use the app.
By this, you can enhance your knowledge of how your app is being used by the customers. If you have already achieved the goal of customer satisfaction, please do not let them dissatisfied or misguided.
Your core business can be focused on:
With the help of the professional app developer, you can fully concentrate on your business. Just provide your tips, ideas, or any relevant information to him/her, and let them turn your dreams into reality.
Technical challenges would be easily taken care of by them. And you do not have to worry about it. Thus, one can contribute a lot to the growth and development of the productivity of the company as well as earn good revenue from your contribution. There are many companies, which seek the professional app and web developers to spread their business.
Also Read: Mobile phone takes over lead in US online trading
The appropriate platform:
As a professional app developer knows which technology is the most suitable for the relevant product or system, one can easily sort out the problem of choosing the appropriate app.
For instance, an app aimed at for the Android users may not suit to iOS. You can select various apps for Windows, Linux, and Mac. There are also various apps, which are suitable for all these systems, although the processing may be complicated. Here, you can grow up in your career as a specialist app developer and be rewarded for this to a great extent.
Also Read: Top Mobile Marketing Trends for 2017
Your existing portfolio may give ideas:
Are you an established app developer? Have you worked for years on your area and acquired the zenith of experience in that? And, now, you are preparing to have a shift from your present employer.
Is it? Then, you can multiply your earnings by simply putting your existing portfolio before your would-be employers or authority, who can derive advanced knowledge from that. They can have developed writing codes.
And you can double up your chances of being appointed in the new organization with much credibility and adaptability. This would certainly increase your income as well as the productivity of the company.
Also Read: Critical Questions Developers Should Ask for Developing a Mobile App
The young generation can easily be drawn:
Generally, younger people have gone mobile in a wider range than that of the older ones. And through your developed smart applications, you would easily draw them closer to your product or service.
Younger customers prefer mobile apps for purchasing their desired things, chatting with friends, and discussing the products or making reviews for the product. So, if you choose to become a mobile app developer, you would explore your business in a new dimension.
The convenience of the apps:
As mobile apps are easy to use, customers can be attracted to your product or service to a great extent. Mobile applications focus on more flexibility and specific consumer needs. If the app is once installed on the handset, customers would easily reach your product and service along with your support team and payment options conveniently.