Yahoo has brought something really interesting for advertisers. The idea of "Yahoo Native Ads" has fascinated many content marketers. But what is the origin of native ads? Why are they becoming popular among marketers and advertisers? Answers for all your doubts are right here.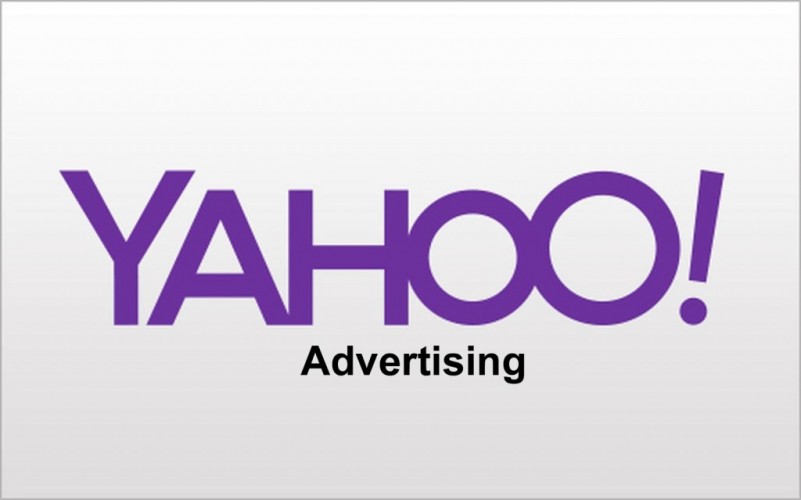 What are "Native Ads?"
We have heard and saw many forms of advertising. Advertisements managed to stay in trend from the day when the first business on this earth was invented.
"Native ads" is a new height of promotion and advertisements. It is basically a paid medium of advertising and mostly adopted by content marketers or you can call it paid content that is smoothly fits in the style of publishing platform. The concept of native ads is totally different from those annoying ads that follow you where you go on the web. It merges with the publishing platform so well that it can easily win the trust of users. 7 Ways to Make Money with Social Media
In recent times Native ads are also known as "sponsored ads". It is a better technique to build trust and promote products. It is a great revolution in the niche of promotion and advertising.
What Yahoo has developed with its ads manager "Gemini" ?
The marketers and advertisers always crave to explore a new promotional platform to grow and build trust of clients. Yahoo ads manager "Gemini" is supplying a wide range of opportunities in the world of marketing. "Gemini" by Yahoo, is an integrated platform of marketing through mobile search and native ads. Data proclaimed that every month Yahoo is being used by 430 million mobile users who average 104 minutes per month.
What is Yahoo Gemini Native Ads
Gemini allows you to create and manage ad campaigns. It is an interesting option to advertise the quality rich content at very low cost in the comparison of other platforms of promotion. Yahoo native ads can also be used as the alternative of Twitter because the CPM is quite low and options of customizing "targeting option" are much more detailed.
The best part of Yahoo native ads is that you are serving your ads across the wide range of Yahoo services like Yahoo Homepage, Yahoo Mail, Yahoo Sports, and Yahoo Movies & Tumblr.
When it comes to targeting audience for your set of assets then nothing can compete with Yahoo native ads. You can fetch the best results from precise targeting option offered by Gemini ad builder. You can target audience with particular interest or keyword.
How to Run Native Ads in Yahoo "Gemini"
Native ads seamlessly blend with the content that it can turn into many clicks. Yahoo has outstanding hold on its advertisements and once you setup an ad you will be able to manage and organize it on the vast mesh of devices using Yahoo and its services. How to Get Huge Traffic From Facebook Using Social Media Optimization ?
It is very simple to Setup native ads in Gemini. Get a quick overview:
Step1
Sign in to Yahoo ad manager or you can create an account with easy steps. You can also use Google or Facebook account to login.
Step2
Click on "campaign" to create "new campaign"
Step3
Create an attractive ad.
All you need to create an ad:
Title consisting of 50 characters
Description of your ad up to 150 characters.
URL for the landing page.
Name of the company25 characters
URL to display.
A high-quality image, recommended dimension are 1073 X 715 pixels.
 Step 3
Decide your audience: Go to advanced settings and suggest or modify keywords for better results. There are multiple options available to customize settings to get the maximum reach.
Step 4
Although Yahoo advice you, the maximum bid you can pay for your every click, but the option of advance pricing is available for you to get the best.
In advance pricing you will get option of multiple "maximum or minimum" for your ad formats.
You can also set daily budget, lifetime of the campaign, by setting the start and end date of campaign. You can also run your ad immediately after that.
Step 5
Name your campaign, save it and start.
Step 6
Go to payments;
You can choose the "Autoload" option as default that means every time your account runs below 10% of required amount, the remaining amount will be deducted from your account automatically. Do's and Don'ts for Improving Alexa Ranking
Other than that you can also turn off the "Autoload" mode and can use E-payments. Sign-in to E-payments and use promotional code if you have any and then add value to your account and run your campaign.
Follow the prompts to add value to your account.
Yahoo Gemini Reporting Details
Yahoo Gemini Reporting Options enables you to access the report of your ad accounts. Get the details about your campaign, ad groups, and keywords and this allows you to track the performance report of last 7 days of your campaign. This report will cover multiple factors that clearly indicate how your campaign has performed so far.
Although this report is not based on real time. There is difference of 8 hours in the impressions the ad gets, and the reporting.
Lastly considering the fact that native ads have performed really well in order to get best out of small efforts. Yahoo Gemini helps many users to nourish fruitful and healthy relationships between brands and consumers.
Because of the positive responses from Yahoo users about the native ads, the content marketers and advertisers are overwhelmed with joy. And it is clear like crystal that 2017 will be a year of "Native Ads" with Yahoo Gemini.
Author Bio :
Angela George  is a passionate author who has knowledge about Social Media features and its implementation. Her writing can help users to resolve any kind of social media problems without any delay.