When a person has to market some blog page, the main thing one should consider is its look. It should certainly please a human eye. There is a huge difference between academic paper formatting and blog posts formatting. Academic papers do not resemble attractive pages published in magazines and newspapers. They are monotonous. They lack colors, catchy headlines, a variety of fonts and their sizes, images and videos. Blog post aims to inform people about some interesting or important events in a catchy way.
A good blog post provides a person with a high income. Only high-quality content and decent appearance can attract new subscribers and traffic flow. They will share and like posts that will involve more views, traffic, and audience. If the formatting of blog posts fails, a blogger will get neither traffic nor glory. Plus, people seldom face problems with blog formatting because it is pretty easy. A person needs to think everything over, investigate the area, write, publish and format articles to be able to get the required income. It should be easy in digesting. Professionals need from fifteen to thirty minutes to turn their data into TOP blog.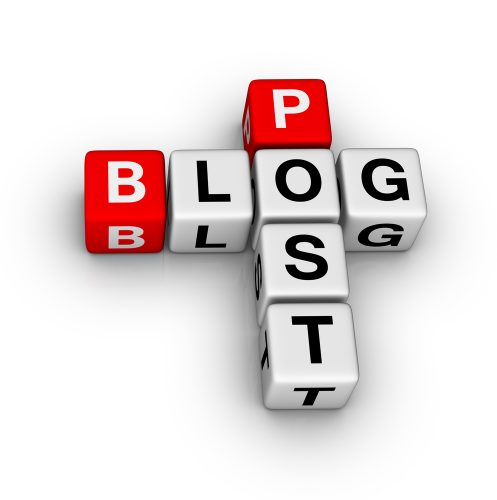 Expert Tips to Let You Rate Your Blog
If you see that your posts are filled with cool information but they do not increase your traffic, it means that something is wrong with them. Perhaps, their look spoils their content and web readers do not see the point to view them. In addition, there can be other bloggers whose blogs are devoted to the same topic but their articles seem to be more attractive. So, the audience prefers beautiful things which are easier to read and remember.
AdvancedWriters.com offers some expert writing tips and tricks to help your blog posts gain quality.
Apply Titles, Headings, and Subheadings
These means of formatting allow a blogger to divide all data into thematic sections. This makes reading easier. Just imagine that this article does not have any subheadings. Imagine that all information and tips are presented in one or several long paragraphs. Would you like to read it? No. Such data presentation bothers readers and they can forget the main issues in case they possess visual memory. As a rule, titles, headings, and subheadings contain keywords making the searching process easier for searching engines.
Do Not Make It Wide
Readers experience difficulties in dealing with blog articles which have too wide lines. Experts recommend presenting not more than eighty characters per line. Choose a narrow content column on Blogger layout or WordPress to provide better visualization.
Welcome Italics and Bold Type Passages
If you apply the bold, italic or underlined method of core message transfer, your target audience will surely catch it. Of course, it is foolish to single out a huge passage. Such tactic is useful only in grabbing the attention to some specific and concrete word or sentence.
Supporting Pictures and Videos
Each picture should correspond to the content it supports. By the way, it is to be qualitative and its size should harmonize with the surrounding text and profile. You may visualize your blog post with diagrams, pics, photos, videos, or some screenshots. Be sure that the images you apply are not protected by copyright. Otherwise, your channel can be banned.
Infographics
Sometimes the easiest way to convey information into the useful source is to present it with the help of graphs. Such a tool is effective and readers are used to sharing it and rating. It colors the content making it easy-to-digest. Do not forget to support it with appropriate text so that everyone can understand its content without any efforts.
List Essential Data
Look at the sample below.
Web audience first skim over and then (if the content is attractive) read it
Enumerations and bullet lists are easier to read
Pictures and videos can interpret the article involving visitors into reading the content
Receipts or DIY articles are pointless without lists supported by visualization. Mind this.
Short Paragraphs Benefit
Short paragraphs emphasize the core issue of the post. They help to scan and select the most important data.
Call-Outs
This tool should not appear too often. It only highlights the idea through italics and inverted commas.
Vary Subheaders
Each document tools you with a number of possible subheaders as H1, H2, H3, etc. H1 and titles are essential for SEO engines. They signify the keywords of the article. Different sizes of subheaders are usually used when the post is rather long and needs a number of sections to present all data properly.
Upgrade Your Content Professionally
Formatting will not help in case your content is poor. Yes, there can be some visitors but they might leave negative feedback. Nobody would like to share it and recommend to others. Such posts could spoil your reputation of a blogger. That is why you should upgrade the topic you write on.
Narrow Sphere to Describe. You'd better choose one topic for one blog. The variety of topics in one blog might confuse the reader.
Outline. Sketch the data you want to present in your blog.
Researching. Select only up-to-date data. Be sure that your posts are unique.
Editing. Correct mistakes and improve lexical content of your paper.
Formatting. Follow the tips and tricks mentioned above to promote your content.
A successful blogger knows that qualitative content and proper formatting cannot be separated. They make each post famous and profitable. Take care of both these ingredients and let your blog be popular.