In the world of SEO, we try our best to increase our site's page ranking in search engines, as a high page ranking keeps a regular flow of traffic into your site, which thus makes your page more popular and at the same time, more revenues come in. But while we struggle to get to the top of the page rankings, there are just some things you can't beat; among them are the Wikipedia pages.
The common scenario in this kind of problem is when your site is ranked on a Wikipedia page despite holding a significant page ranking. The page rankings do not matter, but of course, you can't always settle in a place below that page. At one point or another, you would need to go past the Wikipage that stands in your way to success.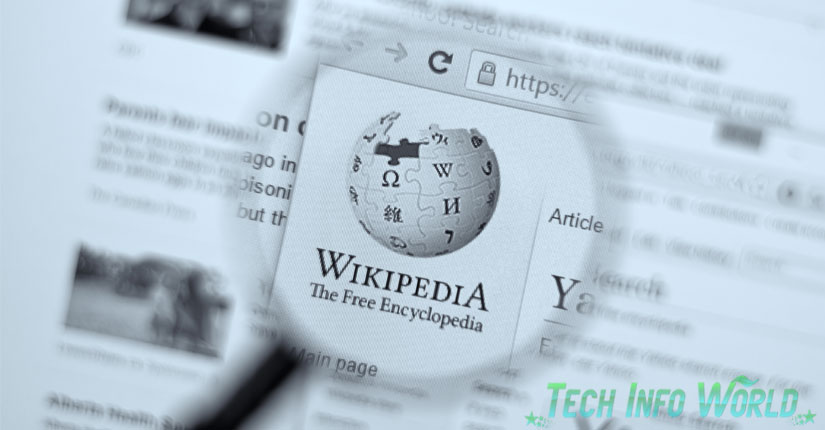 This problem, however, can be easily addressed by knowing the factors that make the Wiki page rank above your site. Like other popular sites, Wikipedia pages can be beatable in the page rankings, but first, you need to know how the Wiki pages have made it to the top, that 1000 of sites with high rates and good keywords are below Most Wiki pages stay on top of the rankings because of three major reasons:
1. The inner links between other Wikipedia entries boost that particular Wiki page's value.
2. The Wikipedia page is powered by inbound links coming from forums and blogs which feature that page.
3. Wikipedia.org has established its domain authority all throughout the web.
When it comes to Wikipedia.org's domain authority, there is actually nothing much you can do, as the site's reputation has already been established over time. However, even if you're no genius, there are still ways you can do to knock down that Wiki page that sits on top of your site and you can do that by targeting the other two reasons.
Solution:
First, you must make good use of a link analysis tool such as the Yahoo Site Explorer or Google Webmaster Tools, and check out the pages which link to the Wiki entry found at the wikipedia.org domain.
Second, visit each listing and look for the reference to that Wiki page that's keeping you from getting to the top of the page rankings. You can find most of these references at the "See Also" section. You can also find them linked throughout the whole entry.
In this step, you must take note of the use of tags and their role in boosting up your site. In the listings you will find, you may see that certain tags are linked to the Wiki entry, no matter how irrelevant they are.
For example, just because the words "cell phones" are included in the See Also page it doesn't mean that they are directly relevant to the article. People who search for cell phones are actually looking for cell phones and not just general information about them.
Also Read: SEO Checklist 2017 for New Website
Hence, this concept applies to Wiki entries. Not all "See Also" links hold value to the Wiki page-they just boost its power in the search rankings.
For the third step, you must gently remove most (if not all) of those irrelevant links using your web tools. Remove as many as you can, but of course, do it gradually. Try to delete 1-2 links per day to keep your scheme from being obvious, otherwise, you might get caught.
If you have the urgent need to go up ahead of the Wiki page you despise, remove those references which have the highest rankings first by switching the IPs between each link.
Next, locate all the forums and blogs that are linked to that offensive Wiki page. Then drop a link these pages. This entails the great need for link farming but in this case, all you have to care for is to go on top of Wikipedia, and that's the only way to go.
All the ways to spread and gather links are already known all throughout the net, ranging from blog comments to forum signatures and the like. By doing this, you get your link featured on the same pages which link to the Wiki entry you are competing with.
Also Read: Top Tips for Structuring SEO based URLs 2017
This is quite easy to do since you are playing under the same niche where the blogs and forums are focused; hence you would not be dealing with site-wide links and not go towards link begging.
Finally, you try to include the link to the Wiki entry. Don't worry, this won't get you banned by search engine algorithms, contrary to what most people think. However, it is important that you limit yourself from deleting too much of the links because overdoing things might just alert search engines and ban your IP.
The results of this scheme would become evident in the span of one to two months, and by then you would find your site on top of Wikipedia pages as you have long wished.