Although so many businesses are still not aware of the power of VoIP in generating business growth, its usage has become relatively common nowadays. Gone are the days when there was so much skepticism behind the potential of this technology to become commercially accepted.
Thanks to a speedy and reliable internet connection that we now enjoy, the potential of VoIP in the market has been realized. In fact, it's been a success! Today, VoIP systems, products, and services are a multi-billion dollar industry that's not showing any signs of slowing down.
But it's not just all because of the internet. VoIP Wholesale Providers like Betacompany have consistently supplied the market with quality VoIP for business. Through the years, they've helped gain the trust of the people in something that's unheard of during that time.
Most, if not all, of the hurdles that could attract business owners to VoIP have already been taken care of. That's why it's the perfect time to be a virtual number reseller. All the heavy lifting has been done years ago. Now, it's time to reap the benefits.
With years in its track record and countless satisfied customers under its belt, VoIP has proven itself to be a smart business solution for small businesses of any type. In this post, we'll discuss the specifics of why we think it's a great investment for them. But first, let's discuss what VoIP is.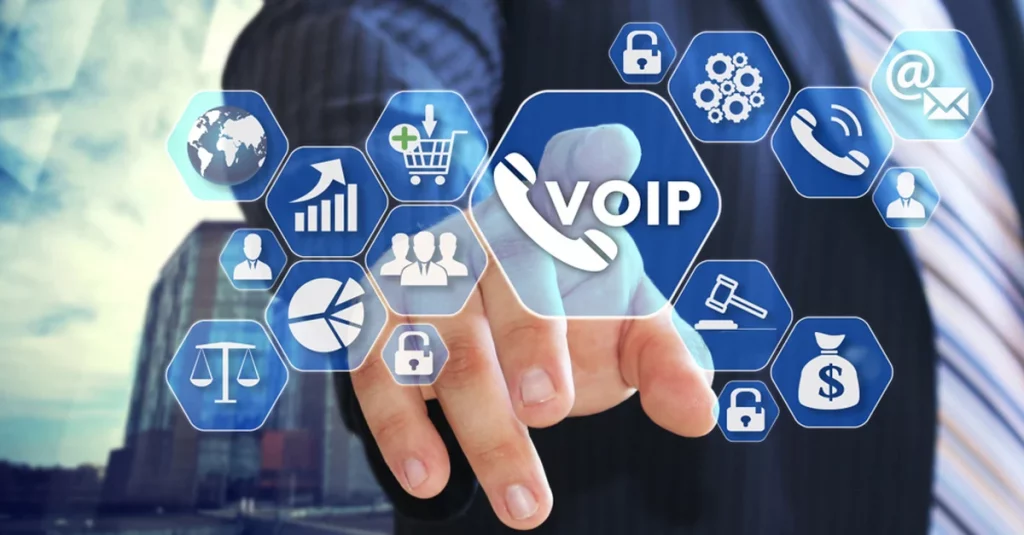 VoIP Basics
Voice over Internet Protocol or VoIP is a technology that harnesses the power of the internet to perform tasks long thought to only be done by landlines. It essentially transfers the infrastructure to the cloud, as well as all features that are created for it.
This technology may be used without the use of phones. Anything that's capable of connecting to the internet can access a VoIP system.
The Advantages of Using VoIP for Any Small Business
Because of the nature of VoIP, it makes it a perfect solution for a small enterprise that is willing to take things to the next level. Here are the most popular benefits:
Improved staff mobility
You don't have to be stuck in the same office to be able to work together. You and your staff could be halfway across the world from each other but could still work efficiently with VoIP. With the pandemic, we've seen just how valuable the option of working remotely could be.
For a business with an extremely tight budget, this would help improve cost savings. There'd be no need to spend on office space so they could allocate more money to profit-yielding activities.
At the same time, labor costs could be slashed significantly. VoIP allows you to hire talented people from various countries where labor is cheaper. This means that you don't have to overwork your staff because of labor cost concerns.
A happy employee is a productive employee. With the freedom they have and a good work environment, they'd stay longer.
Elevated business image
VoIP features may be cheap now, but for your clients, they're still fancy tech. Having a call menu, for example, can give the impression that a business is bigger than it actually is. It doesn't matter that it's actually affordable now.
Features that clients directly get to experience will always have this effect. Although we don't believe this should be your main motivation for getting them, it sure is a wonderful added bonus!
Customized solutions
If the idea of saying yes to a packaged solution doesn't sit well with you, you'll be glad that VoIP providers let you pay only for what you need. Even with a humble team of three, you can still get customized solutions fitting your needs and budget.
This allows you to efficiently use your financial resources because what you're getting is exactly what you want – no more, no less. And the beauty of this is you get to recustomize whenever you want. Let's say you've added a couple more people to the team. You can add virtual numbers right away.
In the same way, you can get rid of features should you want to. There's no penalty of any kind for doing so.
Maximized work efficiency
Because features on VoIP are affordable or even free, you don't hesitate on going for upgrades. If done right, these upgrades would help your staff refocus on bigger things like improving pricing strategies and developing new products.
The small stuff can be automated so their time would be dedicated to growth. And because VoIP makes communication easier, various departments or members would be able to collaborate more easily.
If you want to be a successful VoIP reseller, you have to put yourself in the shoes of your potential target market. We hope that with this list, you'd be able to come up with creative ways to attract your clientele. Good luck!