The lucrative App: Most tech companies were virtually nonexistent 2 or 3 decades ago. But today, those companies lead the pack. What makes them unique is the fact that they transformed their idea into problem-solving, money-generating ventures.
Luckily, there's still a lot of money to be made in the tech sector so you're not too late. Today, the majority of smartphone users depend on apps for their daily activities. If you can come up with an excellent app idea, you can make a lot of money.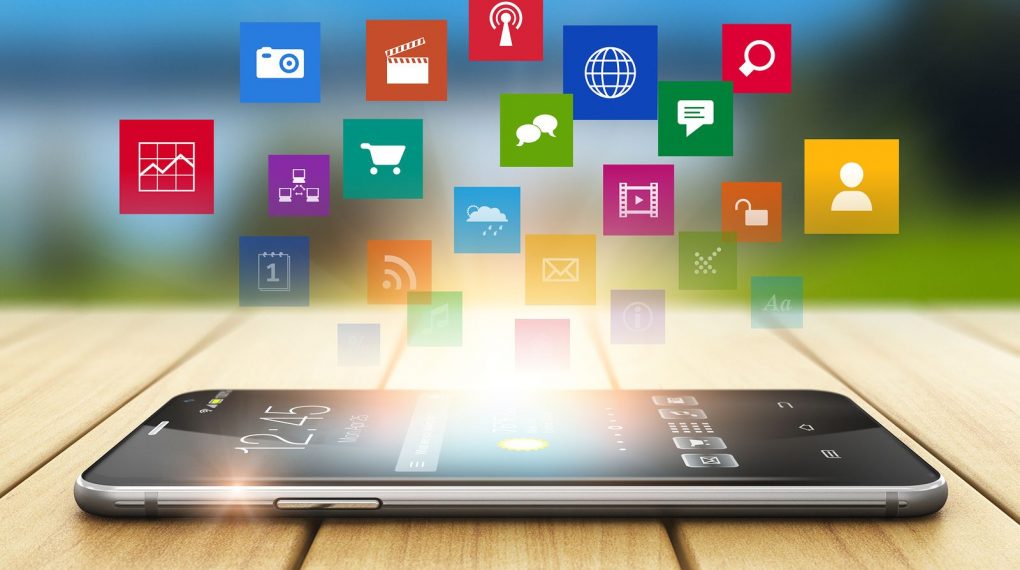 However, finding a good app idea can be a bit difficult. That's why this list was prepared. It's meant to help you create the next big app.
Here are some lucrative app ideas for you:
1.     Physician Support App
This app will allow your users to contact a doctor at any time. It's helpful when a person travels outside the country. When that person gets sick or feels unwell, they can use the app to contact their trusted physicians.
If your interest is in teledermatology, you can also consider building an app that allows patients to consult with a dermatologist for skin-related queries.
2.     Timely Medication App
Every patient will admit that taking meds can be too much work. Sometimes you are too busy to remember your medications. The case is even worse for time-sensitive prescriptions, such as antibiotics. Failure to take certain antibiotics on time can lead to relapse. That's why the market needs a medication reminder app.
A medication reminder app will ensure you take your drugs at the right time. You should also include a dosage tracking feature that will monitor how the patient takes their medication. It will adapt to their routine and choose the best times for reminders.
3.     Diet and Fitness Tracker
Weight is one of the most popular health topics today. Exercise and diet can help you maintain healthy body weight. Although there are other fitness apps in the market, the market is growing People still want more fitness tracker apps. Therefore, you should think about creating an app that tracks both diet and exercise levels. Include reminders so that the user can know when it's time to exercise.
You can also incorporate features like calorie counter or habit tracking. These allow the app to provide notifications about daily calorie intake to meet a user's weight loss goals and for it to suggest activities based on the users' daily activities.
4.     Cash Transfer App
The fintech industry also shows potential when it comes to mobile app development. Money transfer apps are replacing banks by providing reliable money transaction services.
When you create a money transfer app, you are facilitating the transaction. You can either partner with a financial institution or an independent investor for the project. A cash transfer app is convenient as it will allow your users to access their accounts from anywhere across the globe.
5.     Loyalty Apps
The food industry is very lucrative. You cannot visit a town and not find a restaurant. People need food. Creating restaurant loyalty apps is an alternative way for you to make money in the food business.
Restaurants compete with each other for customers. If you can design the 'perfect' customer loyalty application, you can convince a chain of restaurants to invest in the idea. Tell them that the app will help them understand the customer better.
6.     Financing App
Capital limitations are one of the biggest challenges for upcoming entrepreneurs. If only those business owners could find investors willing to buy into their business.
You can help those entrepreneurs by creating equity financing apps. Depending on the client, you can include the specifics of the business and how much equity the owner is willing to give up. The app interface should be easy to use so that interested investors can contact the entrepreneur and make an offer without too much struggle.
7.     Insurance Apps
Due to the uncertainty of life, you need insurance. Most insurers have a website where you can find information on different covers. They also have agents ready to answer your questions.
Unfortunately, insurance agents cannot be at the office all the time. They will leave at the end of their shift. What can you do to help those with inquiries after closing hours? Create an insurance app that contains all the information about the cover. The app can have an internal messaging system that allows the customer to chat with a representative at any time.
In summary, lucrative apps improve business operations and service delivery. They also present an opportunity for those that want to earn extra cash. Apart from serving a specific purpose, you can also use apps to market other companies' products. If you want to get started, you can use any of the above app ideas.