As a new computer user, there are a lot of dangers and risks you face. Viruses and hackers can steal your information and break your devices if you aren't careful. But like anything new, you're probably not sure what it is you can do about it. That's where security software comes in.
We'll be making a few assumptions throughout this article, so be prepared. We will assume you know the following things:
How to open a browser and navigate to websites
How to download files
How to open and install files
The tutorial images will help a little, but if you're unfamiliar with these processes, you may need to read this guide more closely.
Anti-Virus Software
Anti-virus software is your first line of defense against infection. In the same way you need regular checkups, your computer requires regular scans if it's connected to the internet.
This type of program can be acquired a few different ways. The more expensive and less desirable option is to purchase it at a local retail store. The preferred method is to get it for free online.
There are a couple of good free anti-virus programs; my favorites are Avast and Panda Free Anti-virus. Taking Avast as our example, you can search for Avast or navigate to their website, Avast.com (which will display in your address bar as https://www.avast.com/en-us/index; this is their home page).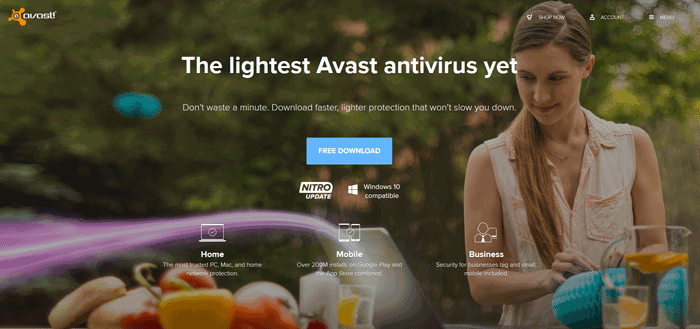 It should look like this on desktops computers. If you want to get it for a mobile device, you'll need to search for it on either Google Play or Apple's App Store.
When you click on "Free Download" it will move the page down to the different options available.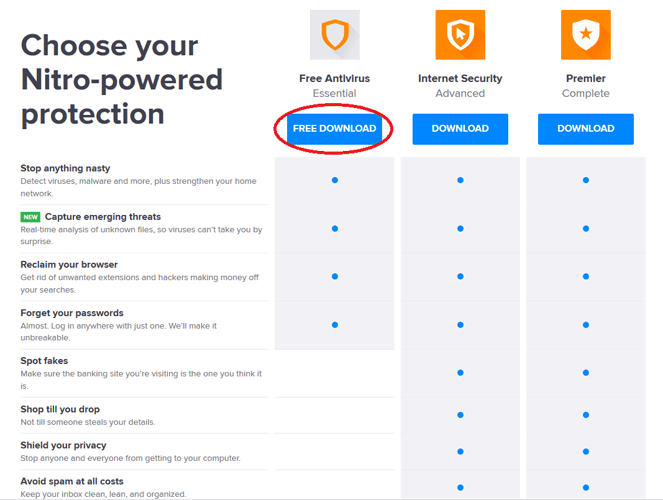 You'll want the "Free Download" option. The paid options do offer additional features, but they generally aren't necessary. Once you've selected the free option, the page that comes up is very self-explanatory.
Install your Anti-Virus Program/App
The installation "wizard" that appears after you open the downloaded file will walk you through the install process. A special note for inexperienced users: you rarely want any extra software that's "included for free" when you install something.
Always check for boxes on the installation wizard for things such as "Yes, try (name of program)" or "Set my home page to (website)" or "Install (Company) Toolbar." These are things that will just bog your system down. If you want those things, you can get them later at your discretion.
Note that this process is virtually identical for other anti-virus programs such as Panda or AVG. Once you've gone through the wizard and installed your anti-virus, you'll want to run a scan (your software may also update itself before it runs its first scan). This will ensure you don't have any other infections.
Most anti-viral software will run regular scans. You can also run a scan manually by opening the program yourself and initiating a scan (typically these programs have a very obvious scan button on their main page when opened). I would do this if anything feels strange on your computer or you visited a website that felt unsafe.
Virtual Private Network (VPN) Service
Your next form of protection against foul play is a Virtual Private Network (usually called a VPN). A VPN is a service that connects you to a remote server instead of going straight to the internet.
VPNs encrypt your internet connection and keep you safe from hackers and data thieves. They make public WiFi networks safe to use and allow you to maintain your privacy.
Unlike anti-virus software, a VPN is a service and always costs money. Fortunately, it doesn't cost much. You will find VPNs almost exclusively online.
There are quite a few different options when it comes to getting a VPN. I'm partial to ExpressVPN because of their good service and reliability. Since you need to pay money for this service, I recommend reading a review or two, such as this review written by Secure Thoughts.
For ExpressVPN (or whichever you choose), navigate to their home page either by search or by entering the address in your address bar.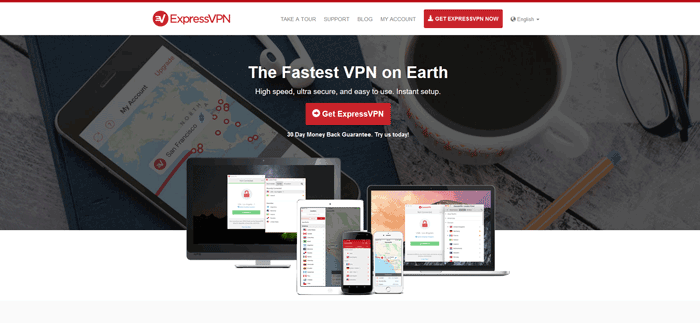 The process is a little different than with the anti-virus software because when you click the "Get ExpressVPN" or similar link, you'll be presented with subscription choices before you can download the software.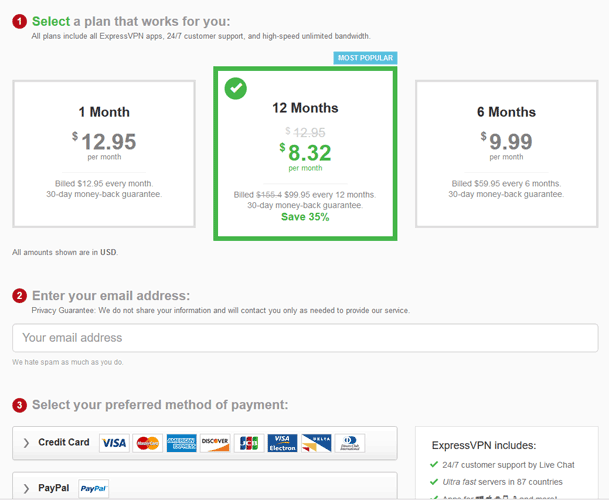 Once you've chosen a plan, you'll be afforded the opportunity to download and install the software.
Install the VPN and Select a Server
Follow the instructions on the installation wizard as you would with any other program. Remember to avoid installing anything additional if asked in the same way as the anti-virus program (unless you're sure you want extra stuff).
Once you've installed the VPN, the software will ask you for your username and password (which you were prompted to create when you signed up for the service). You'll also be asked to pick a server to connect to.
Select the server closest to you for maximum speed. If you need access to web content outside of your area, you can select a different server (consider this advanced).
The Rest is You
Other more advanced security software exists, but this is enough to start. The rest of security is up to you. Beware of scams and "too good to be true" offers and you'll be fine.
Have questions or comments? Need additional help? Share with us in the comments section!
About the Author: Cassie is an internet security specialist and entertainment blogger. If you enjoyed reading this guide, check out some more of her work on Culture Coverage or follow her on Twitter.