Here are some of the useful Samsung Galaxy S8 Tips and Tricks that you will find really helpful and give you the knowledge to get the most out of this powerful phone that Samsung has ever made. Here is what you need to know about the tips and tricks of the Samsung Galaxy S8.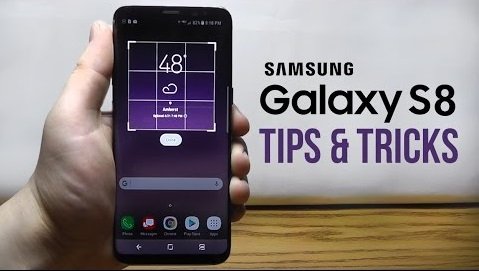 Take a screenshot
The Samsung Galaxy S8 and S8 Plus offer multiple methods and types of screenshots.
You can take screenshots traditional way;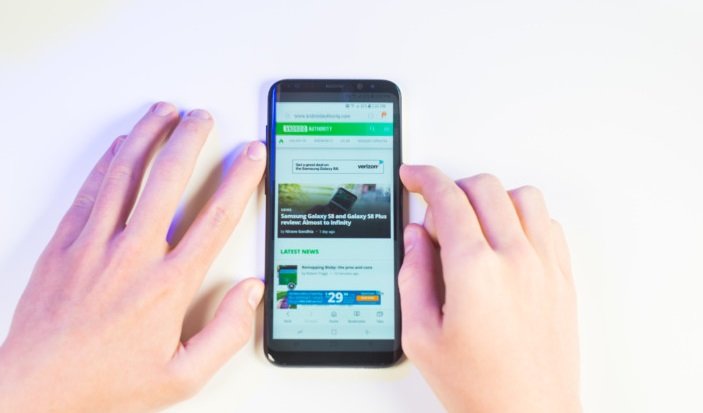 It is the most common method to take screenshots and it is offered on almost every android phone. Navigate to what you want the screenshot to display, press the volume down and power button at the same time and it's done.
Using Palm Gestures;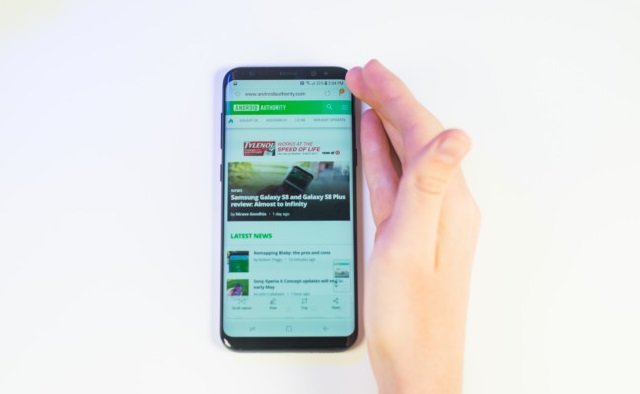 Navigate to what you want the screenshot to display. Extend your palm and swipe the whole screen with the side of your hand, and it's done. Samsung Galaxy S8
Take a screenshot of long pages using scroll capture;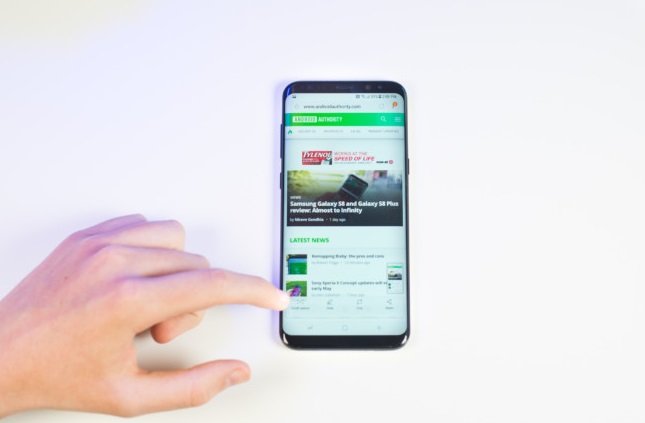 Have you ever used it? It allows you to capture an image of what your physical screen can show. By navigating to what you want to display, use any of the two methods mentioned above, a preview or multiple options will show up at the bottom of the screen. Tap scroll capture, keep pressing the scrolling capture, and keep going down the page, and it's done. You can also draw, crop, or share from this menu.
Maximize the battery life
Here are a few of the settings you can adjust to prolong a single charge.
Disable Always-On Display,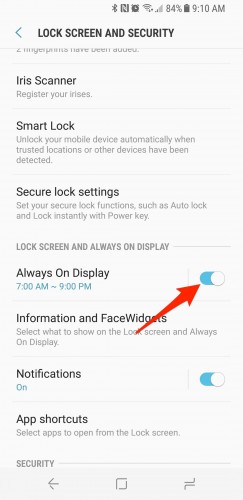 Although the Always-On display is really convenient, it also drains the battery slowly, and when you are looking to maximize the battery life every bit helps even if it's as small as turning off the Always-On display.
Go to Settings > Lock screen and security > Always on Display.
Disable Auto-Brightness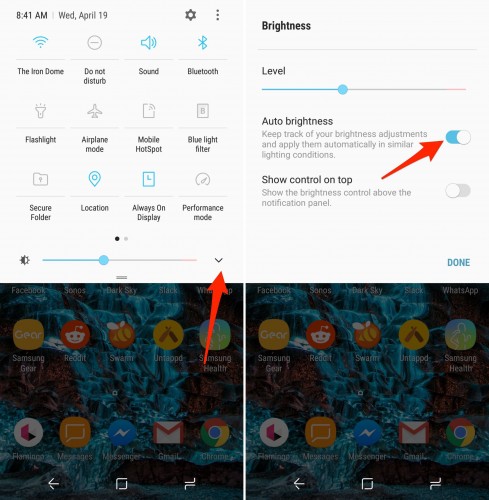 If you want to maximize your battery then controlling the screen`s brightness yourself is the better option, just Open the quick setting panel, then tap the small arrow next to the brightness slider. Toggle the auto-adjust button to the off position.
Keep screen timeout low,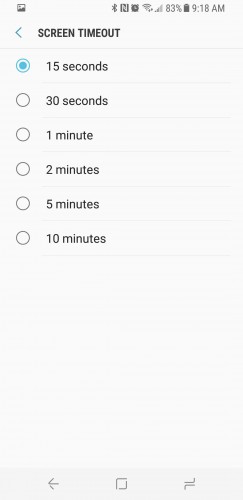 Limiting how long your display should stay on after your last interaction can also maximize the battery life. By default, the S8's screen timeout is set to 15 seconds, it's great but if you want to go up then go up to 30 seconds. Any longer than that and you are wasting battery life.
Go to Settings > Display > Screen Timeout. If you want to get some more information regarding battery health now you can.
Three ways to unlock your phone
There are three ways to unlock your Samsung Galaxy S8 or S8+, Facial Recognition, Fingerprint scanner, and Iris Scanner.
Facial Recognition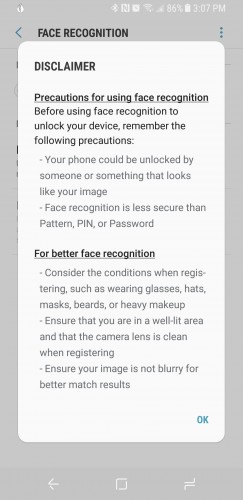 Is not the recommended way to secure your phone or to unlock your phone, as if someone had physical access to your phone, all he or she needs is a photo of you to unlock your phone.
Fingerprint Scanner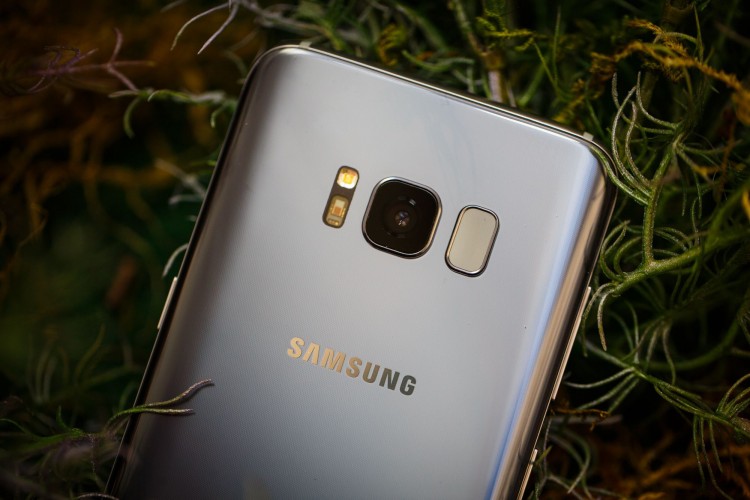 Are the next option and most of the phones have a combined fingerprint scanner and home button to make it easy to unlock your phone without the passcode.
But the awkward positioning of the S8 fingerprint scanner makes it difficult to use it more often, as it is so close to the camera you can smudge your camera lens from time to time.
Iris Scanner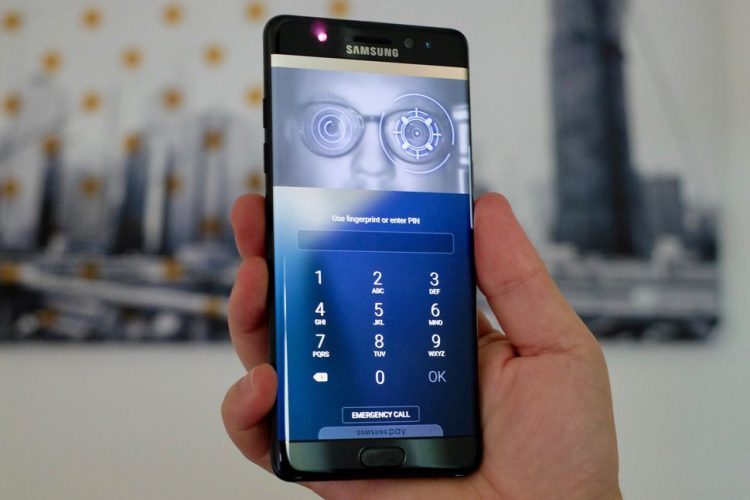 Is the third and most effective option of them all, and by far the safest of them all to unlock your Galaxy S8. You can find this option in Settings > Lockscreen and security > Iris Scanner.
Set the screen to its full resolution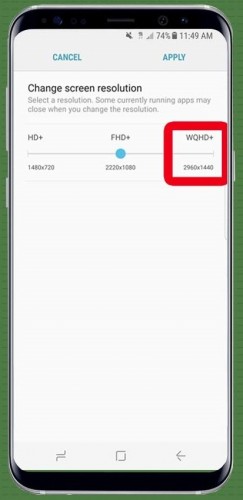 Every pixel of the beautiful Infinity Display is not at its fullest by default. That's something that you will keep thinking about why it`s not turned on, to begin with. So if you want to take advantage of the best smartphone display in the market, go into display options and increase the resolution from 2220 x 1080 to 2960 x 1440.
Enable find my phone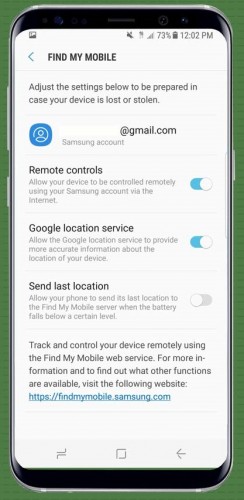 Losing a phone or forgetting a phone somewhere is a big fear for many. But if you turn on Find my mobile, there will be another chance to recover your handset in case you have forgotten it somewhere.
Search in settings to Find my mobile and then log in to your Samsung account, and enable remote controls and Google location service for more accurate GPS information.
Enable quick launch camera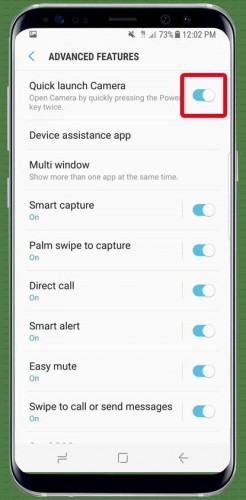 Now that S8 has the virtual home button, so you won`t be able to launch the camera with a double tap of the Home button. However, if you enable the quick launch feature you can press the power button twice to do the same thing now.
Search in settings for Quick launch camera and tap the slider to toggle the feature on.
Enable game launcher
The last thing you want when you are in a crucial situation in a game is to see a pop-up saying your mom is calling. By enabling the S8`s Game launcher, your phone will organize all your games in a single place.
It also provides a handy place to disable alerts while you are playing, mute game sound, or set the phone to a high-performance mode for even better graphics.
Pick your screen mode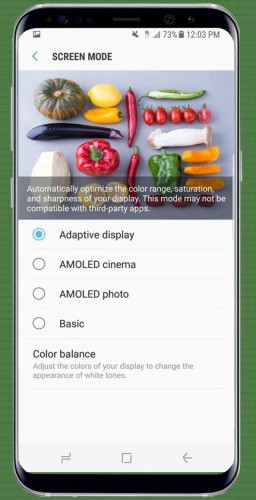 It's good that aside from the default adaptive color mode, the S8 also comes with AMOLED Cinema, AMOLED Photo, and Basic screen modes. To change screen mode, search in settings for screen mode and select one of the four color modes.
Enable the blue light filter
Little more sleep is what almost everyone can use, but the light emanating from your phone screens is blue and many devices we own could be affecting that. S8 has a blue light filter that cuts down on that harsh blue light. So you will have an easier time falling asleep at night.
You can even set it so that your phone`s color tone will shift as it gets closer to bedtime. To enable the blue light filter, search in settings for blue light filter and tap the toggle to enable the feature.
Enable one-handed mode
Even though Samsung claims that S8 is the single-hand friendly. Samsung includes an easy-to-use, one-handed mode that can be configured for both left and right-handed users.
Search in the setting for one-handed mode and tap the toggle to turn the feature on. Below, you can select from one of two methods of activating one-handed mode by swiping up diagonally from either the bottom corner or tapping the virtual home button three times.
How to use a secure folder
There is always some kind of information people don`t want anyone else seeing it. It could be tax documents a picture of your license or blogs that you want to keep secret right now or some family photos. So now you can put those important files behind an extra layer of protection by using Samsung's secure folder.
To access these documents, you will need to clear another level of security. Also, Blog is something that needs more protection from hackers as well.
Search in settings for the secure folder, sign in to your Samsung account and select which type of authentication you want to use.
Samsung Galaxy S8, When the process is complete, the phone will install a new folder somewhere on your home screen that can be used to store sensitive information.
Conclusion
The Samsung Galaxy S8 is every bit fantastic as you can imagine. Coupled with the all-new Bluetooth 5.0, infinity display, and the above tips and tricks, it's every bit the phone one wished for.