The smartphone is a revolution to our communication world. A Smartphone is a combination of different applications which are meant to serve customers. A new series of smartphone which will be released on 11 June 2017 is Samsung Galaxy C7 Pro. Android v6.0.1 (Marshmallow) will be operating system embedded in it. Dual SIM, GSM+GSM will be counted as one of its important features. The features related to a network include 2G, 3G, and 4G. Samsung Galaxy C7 Pro price in India will start from Rs 27,990. This device falls into the category of hi-end smartphone, and hence obviously, there is no point left by the company where due care is not taken.
The company has huge experience in theIndianmarket, and there are many beautiful devices which company have launched in the past and have got an awarm welcome from all the segments of the customers in the smartphone market. It has helped the company to get a better position in the market, and the same is the expectation of the company as well as the customers from its new device C7.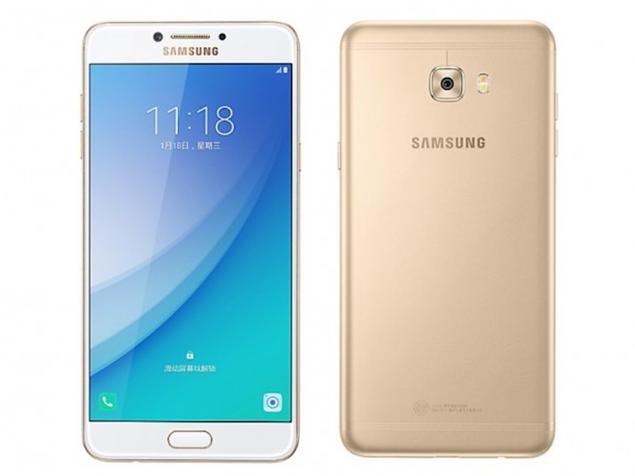 Design and Display
Different smartphones have a different configuration. The smartphone should be configured nicely. The dimensions of the smartphone of Samsung Galaxy C7 Pro will be expressed regarding height, width, and thickness. The height of this smartphone will be 156.5 mm. If its width and thickness are measured, then it will be 77.2 mm and 7.0 mm respectively. It will weigh 172 grams which are an average weight for a smartphone, so users will not have any problem with it. It will be launched in four different colors i.e. blue, gold and rose gold. If the size of the screen of this smartphone is taken into consideration, then it will be 5.7 inches (14.48).
The resolution of the screen of this smartphone will be of Full HD (1080×1920). The pixel density of the screen of the smartphone will be 386 PPI. This smartphone consists of Super AMOLED display along with capacitive touchscreen having the functionality of multi-touch. The percentage ratio of screen to the body of this smartphone will be 73.96. If we want to transfer our images, videos and other data from the smartphone to the laptop or PC, then there is an availability of the functionality of USB Type C which will be present in Samsung Galaxy C7 Pro. Micro USB will not be supported by this smartphone.
Now we will deal with the multimedia features of this smartphone which comprise loudspeaker and audio jack. Special features are analyzed preferably by the customers. These special features can judge the quality of the smartphone. Fingerprint sensor which will be placed in the front position will be one of the special features of this smartphone. It will be set with the home button which will enable the customer to unlock the smartphone by making the front button to be pressed gently. Samsung Galaxy C7 Pro has the feature of Bluetooth (v4.2) for image transfer.
The 16MP primary and front cameras will be available with this smartphone. Those who love to capture quality images with the help of a smartphone will surely love to have this device and enjoy the usage to the fullest extent.
Processor and Storage
Processors are meant to support these applications with ease of smooth performance. This smartphone will be available with Octa-core, Snapdragon 626 processor which will be clocked at 2.2 GHz. Hence one can use a number of applications on the device simultaneously. Samsung Galaxy C7 Pro will be available with the RAM of 4GB. The healthy performance of this smartphone will be maintained by Adreno 506 and powerful hardware. These features which are related to processor and storage enable it to handle extreme situations. Hence despite the cost, the buyer can surely love to have this device as it offers complete value for money experience.
Camera and Battery
Photography is loved by everyone. Many people love to take beautiful snaps. This is due to the reason that the smartphones are available with cameras. Samsung Galaxy C7 Pro will be characterized with a primary and front camera of 16 MP. The functionality of autofocus will be present in this smartphone. If the size of its aperture is considered then it will be 1.9 F. It will be available with Dual color LED flash. Its image resolution can be expressed in 4616×3464 pixels. Hence those who love to have better quality pictures must go for this smartphone of a new age.
The primary camera of this smartphone will consist of continuous shooting and High Dynamic Range modes. The properties related to the camera of this smartphone will include autofocus, digital zoom, touch to focus and face detection. It will support video recording and video calling along with the functionality of selfie. The aperture's size of the front camera will be 1.9 F, and it will not have flash.
Top 6 Best Windows and Android Tablets Under 100$ Infographic
Samsung Galaxy C7 Pro will be powered by 3,300mAh Li-on battery along with quick charge technology. The time taken by the battery of the smartphone will continue up to more than 8 hours of talk time. Hence those who have to travel or need to use the phone for business purpose can surely use it without any fear of battery discharge.
Network and Connectivity
Samsung Galaxy C7 Pro is characterized with Wi-Fi standard of Wi-Fi 802.11, a/ac/b/g/n along with Wi-Fi feature of mobile hotspot. It is armed with Dual SIM GSM+GSM and the network connection of 2G, 3G, and 4G.This device is also loaded with GPRS and 4G on Indian bands so the user can surely get the better connecting experience to the internet and also easily get the files transferred.
Verdict
Samsung Galaxy C7 Pro is a smartphone which will be purchased due to its powerful hardware, ample storage capacity, and large display. It will face the drawback of less vibrant display and absence of front flash. Hence it must be left on time only to see if it breaks all the record of the previous models or will remain average only.