In day today life every one having the smartphone, and using for all the purpose. Most of them using his smartphone for Business purposes, Some of them using Communication and Entertainment purpose. If any one thing about How the apps came, How to create the app and publish the app to the Google play store. Most of them don't know how to implement. I am also not having more skill to develop the Android app. but I like to suggest what are the requirements need to create an android app.
Also Check it: How to Create a Google Play Developer Console Account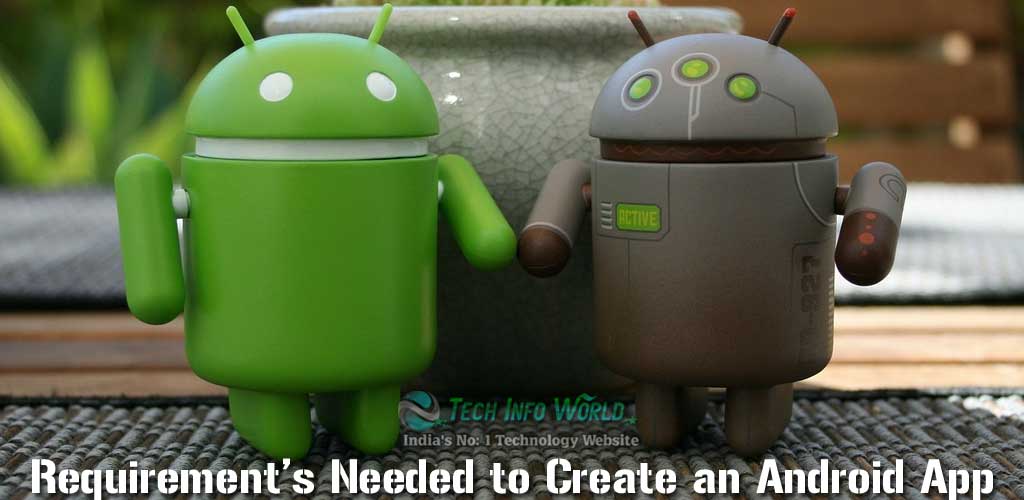 Requirement Needed to Create an Android App :
Android Studio (or) Eclipse Software
SDK Manager (or) Bluestack (Or) Genymotion Emulator
Creative thinking and wonderful or basic knowledge about layout designing.
Knowledge about Java Programming, SQL Lite Database Handling, Event Handling
Publish Your Android App On Google Play store.
Also Check: How to Stop Android App Auto Update on Google Play Store
Android Studio (or) Eclipse Software :
In previously Android app developer using the Eclipse software for creating the android app and publish it on play store. Now all of them move on to the newer version Android studio. Android studio having lots of wonderful inbuilt features and it saves lots of time to create the app in a short period of time without worries.
Eclipse software Download Link: Click Here 
Android Studio Software Download Link: Click Here 
I prefer to use Android studio to create an android app. Its one of the best option to create the app for my suggestion, Check my apps created by me through this link
Also, Check: How to Create Android App free for Your Website?
SDK Manager (or) Bluestack (Or) Genymotion Emulator:
If you check and run the app created by the android studio or eclipse you must need the emulator, But in new version Android studio there is an option for an emulator, there is no option for running your apps on eclipse its one of the drawback in eclipse.
Using the below Emulators :
SDK Manager – If your system having high configuration and high Ram speed its work smoothly otherwise, it works a little bit slow and slows down the system. Make sure to use the android studio on high configuration pc and laptop. it will help to speed of running the android studio.
Bluestack – Its one of the best option used by most of the app developers, it will take little bit time to install on your system and occupy little more space on your drive.
Genymotion – Nowadays most of them move on the Genymotion emulator, it works very fast when compared to other emulators.
Conclusion :
Above mention points are basic requirements needed to create an android app. Without having the above software or packages you can't create the app on your system. App creation is one of the best ways to earning money also if your app is more popular on google play store you will earn more, it will show you the next article about earn money using android app.