Are you running an eCommerce website?
Is your eCommerce website secure enough from malware and viruses?
For an eCommerce website, the security is an important part as lots can be lost in case you are hacked. There is fortune associated with an eCommerce website. There are millions of malware and viruses coming up each day and these are potential risks to your website.
What exactly are malware and virus?
According to Wikipedia,
"Malware, short for malicious software, is any software used to disrupt computer or mobile operations, gather sensitive information, gain access to private computer systems, or display unwanted advertising."
According to Webopedia,
"A computer virus is a program or piece of code that is loaded onto your computer without your knowledge and runs against your wishes. Viruses can also replicate themselves. All computer viruses are man-made."
As per the survey, the small and medium sector enterprises and their websites are the prime targets of the malware and virus, as these websites don't have enough security attached in comparison to the websites of the bigger brands.
Last 12 months malware report :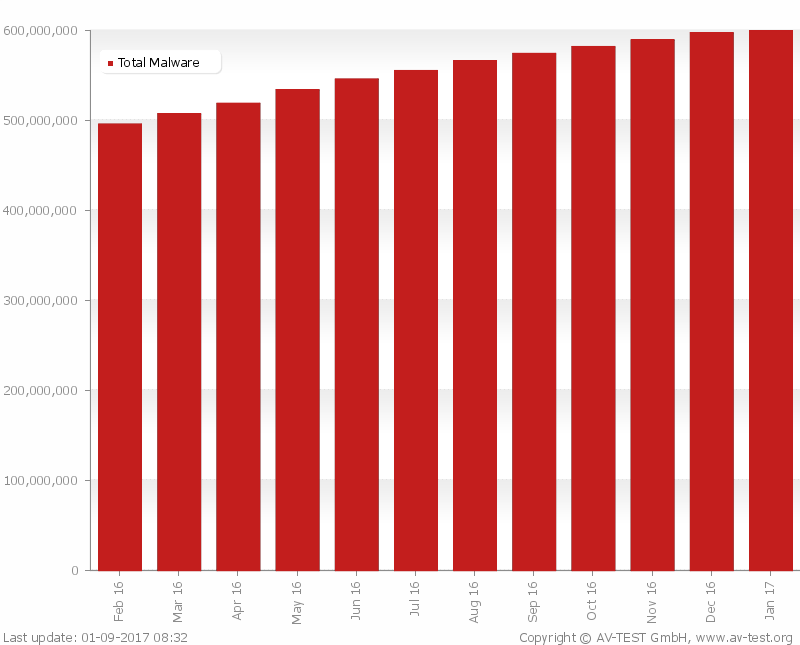 "There were over one million web attacks against people each day in 2015. Cybercriminals continue to take advantage of vulnerabilities in legitimate websites to infect users because website administrators fail to secure their websites. Nearly 75% of all legitimate websites have unpatched vulnerabilities, putting us all at risk." (Source: Symantec).
The high level of protection is required to prevent any loss of finance, data and the priceless information of customers' card details.
A number of users attacked by malware targeting finances, Q2 2016. See below chart:

(Image Source: Securelist)
Here we present you, some useful tips on how to protect your eCommerce websites from malware and Viruses.
Make a correct choice of Web Hosting Provider
Choosing the best web hosting provider, which ensures your website remains completely protected from all malware and viruses must be the first choice.
The choice of a Web Hosting Provider must be based on this aspect. The options are numerous, but getting information as what types of hosting services are available, is a must.
The shared hosting and dedicated hosting are two different aspects, which comes differently when talked about security issues.
The shared hosting is a less secure server as too many users are hosted on a single server, while the dedicated server is the one where you have your own server and thus is considered more secure and the best option for an eCommerce.
Making data encrypted using an SSL Certificate
The use of SSL Certificate can be included in the list of providing additional security to the websites.
The need of today is to ensure a sense of trust among the customers, that their data is safe on the website and thus eCommerce website should be an SSL Certified.
What is an SSL certificate?
According to ClickSSL,
"Secure Sockets Layer (SSL) is the World Standard for Web Security. SSL technology confronts the potential problems of unauthorized viewing of confidential information, data manipulation, data hijacking, phishing, and other insidious Web site frauds by encrypting sensitive data so that only authorized recipients can read it."
The purpose of SSL Certificate is to build a secure link between the server and the browser and thus all useful and confidential data of customers remains encrypted.
The use of SSL certificate ensures that the customers can feel safe while carrying the transaction online.
Website scanning tools and software
There are several malware and viruses which are hard to detect. But, with the availability of the Website scanning tools and software, the scanning of the website for all sorts of existing malware and viruses can be done.
The programs like Kaspersky are one of the favored antivirus programs, which helps detect the malware and viruses of most of the kinds.
According to KSN (Kaspersky Security Network) data, Kaspersky Lab solutions detected and repelled 171,895,830 malicious attacks from online resources located in 191 countries all over the world. (Source: Securelist)
Ensuring better security, these sorts of antivirus keep updating their programs at regular intervals. The antivirus has the large chest of the viruses and malware and keeps your websites safe from all elusive natured viruses.
These also remove the viruses automatically and ensures that the maximum protection
Web application firewalls
Web application firewalls are another important asset in the fight against viruses and malware.
A web application firewall is able to detect unusual behavioral patterns. For instance, if an attack causes the web application to send back much larger responses than expected, a WAF will detect that abnormality, and notify someone that there is an issue.
Removing threats which are existing is one aspect of the fight while preventing the threats from coming, again and again, is just another.
The web application firewalls prevent the attackers from coming, again, and again, and thus present an additional layer of security from malware and viruses to an eCommerce website.
The web application firewalls often come with the antivirus and when used in conjunction, it provides a 24-hour complete solution to your website security issues.

(Image Source: Tectonic Security)
PCI Compliant
The PCI or the Payment Card Industry is a security standard, which every business should adhere to in case they accept credit cards for the payment.
The PCI Compliance ensures that the business is well protected from the cyber attacks of all kinds and is a sign of the complete protection of the customers from any malware and viruses.
This PCI Compliance is in the form of a document with a baseline security posture for your eCommerce website. It must be done with the complete effect as the failure of doing so, can result in the huge financial loss and can attract government fines and can finally ruin your reputation as an eCommerce solution.
It takes some steps for you to provide complete solutions for your website security from malware and viruses and is as important as attracting customers towards your website.