If you have a real talent to break complex diagrams and technical processes into simple terms that anyone can understand, why not consider entering the freelance tech writing business?  Technical writing is not for everyone, that is why these kind of jobs are very well paid and sought after. Why not take advantage of this and earn some extra money or why not, land a full-time freelancing career?
If this idea scares you and if you do not know where to start, there are several websites where beginners and professional technology writers can make money and realize themselves. Such website is writersdepartment.com, an online writing agency in constant need of experienced, professional and talented technical writers who want to make good money off their writing skills and knowledge.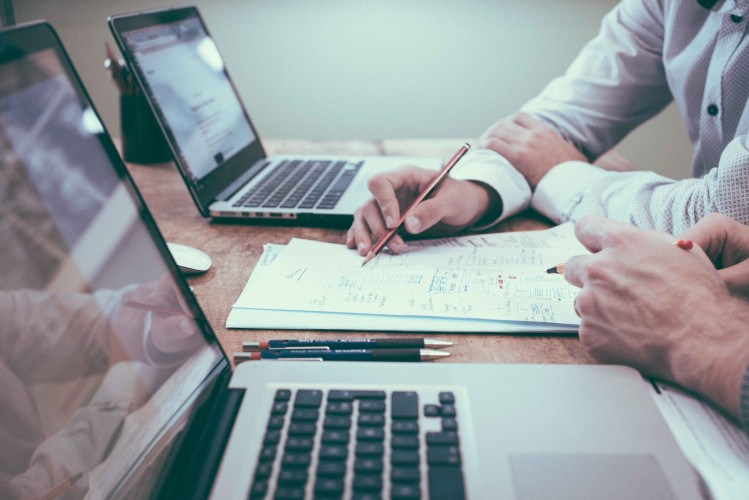 Technical writing involves creating documentation for various systems, software and technical processes, so there are many companies, organizations, schools, government agencies and businesses that need this kind of content. If you are keen to explore the world of technical writing jobs, you first have to develop some skills and find clients.
Technical writing resume and portfolio
You must have a technical writing resume in which to highlight your experience and a portfolio with samples of your work. Add some articles of technical blog posts that you have written. If you do not have any of these, create some of the various topics. Try to focus on a specific niche or field such as software for examples. The sample technical writings will help potential customers evaluate your work and see if you would be a good fit for what they need. Also share your portfolio on LinkedIn and Twitter, as well as various freelance writing websites.
Finding clients
Freelance writing jobs online are not easy in the beginning, especially when you have to find clients and create a network of customers. Starting your tech writing business is always a challenge. Join as many freelance writing websites and set up alerts to email you when a technical writing job is posted. You can also contact customers and organizations directly and send them your resume.
Develop a network of contacts
First think of anyone who might help you: former school and work colleagues or anyone who works with organizations, companies, agencies, and businesses in the technical field. Get in touch with them and send them your resume and portfolio. Check the documentation of products and tools that you use on a daily basis and ask yourself if their manufacturers could use your help with FAQ, how-to manual, troubleshooting guidelines or other technical writing. Contact the companies to pitch your services. You should also attend technology-focused events and conferences to connect with potential customers. Always look for new ways to expand your network. People with writing jobs from home should not settle for only a limited number of clients. On the contrary, they should develop an active network.  
Your first client
You cannot get clients without experience, and you cannot get experience without clients. See the irony in this? It's a catch-22, but don't worry, there is always a way out of this. If you were employed before beginning your freelancing career, you could use your former relationships to start your business. Let your former colleagues know that you have started freelancing and ask them to write recommendations for you and ask them to refer clients to you. You can even consider offering your services to your former employer, no matter how weird this might seem. You should also list yourself in directories that focus on the technical market or publishing professionals. Tell anyone you know that you are freelancing and the leads will come.
Pitch the first clients
If you have found a client who needs a science writer and you want to make a pitch, the first thing to do is find a mutual acquaintance or friend to refer you and introduce you to the client. You can use LinkedIn to find a common connection, as well as request introductions. The next step is sending samples that showcase the skills that the customer needs. Share any project lists, published work and testimonials that demonstrate your experience and expertise. You can even offer to write a sample text on the customer's requests.
Win more clients
Even if you have found your first client and you are happy that you finally have a project, you cannot stop here. Writing jobs online imply continuously marketing and selling yourself to find more clients. Keep focusing on marketing and referrals and even ask new customers to refer you to their acquaintances.  
Keep creating blog posts, articles and even PowerPoint presentations that you share on social media to get potential clients' attention. Also talking to people on social media helps you build relationships, goodwill, and trust with your audience. This is your chance to show them the professional you.
As a freelance technical writer you can be hired by scientists, government firms, IT companies, firms dealing with mobile phones, aircraft companies, video games producers, music players and much more. It's a sea of opportunities, and it's impossible for you not to lend some great ones. You just need to have the passion for writing, the technical jargon and patience to find customers.
Once you acquire some years of experience as a freelance technical writer, you can consider entering the field on a full-time basis. You can become a supervisor for other technical writers at the beginning of their careers, an instructional designer or deliver training and courses in this field. The salary for a freelance technical writer is between $25 to $75 per hour, depending on the experience and the assignment given.
If you have decided to enter the freelance tech writing business, remember that it takes time until your marketing effort pays off. Be patient and consistent, let people know about you, and in a few months, your efforts will start paying off and bring you the customers you have been expecting.