Over the past decade wireless routers have become ubiquitous to our daily lives. One can be found in almost every home, connecting our laptops, handheld devices, gaming consoles, etc. However, despite becoming such an integral part of our lives, most of us don't really know much about this deceptively simple device.
As far as most of us are concerned, the term Wi-Fi has become almost synonymous with the internet. However, this can't be farther from the truth. Yes, Wi-Fi wirelessly connects our smartphones and computers to the internet, but that's just a small part of its functionality. A router essentially creates a wireless local network that does not necessarily have to be connected to the internet to work. An internet connection simply connects the entire local network to the internet.
The wireless router has evolved considerably since its humble beginnings in the late 80s and in this article we will take a quick look at the functionality a powerful modern router offers or is capable of providing.
Some of the Vital Functionality associated with New Wireless Routers
Multi-Layered Connectivity
Originally, routers served as a centralized connectivity hubs for various different computers and devices. This created a cluster of devices such as modems, routers, music centers, set top boxes, etc., as every device had its own functionality. The new wireless routers integrate all of these devices into a single central device to reduce the clutter of devices needed to maintain a local network.
This is particularly important because it no longer works as a centralized connectivity point, meaning, various electronic devices that are connected to the local network are not only connected to the router but are directly connected to each other via the router.
For example, a virtual music system can be connected to, for example, to 20 different speakers spread around the house individually, allowing the user to choose only the speakers they wish to play the music on with a simple tap on a smartphone app.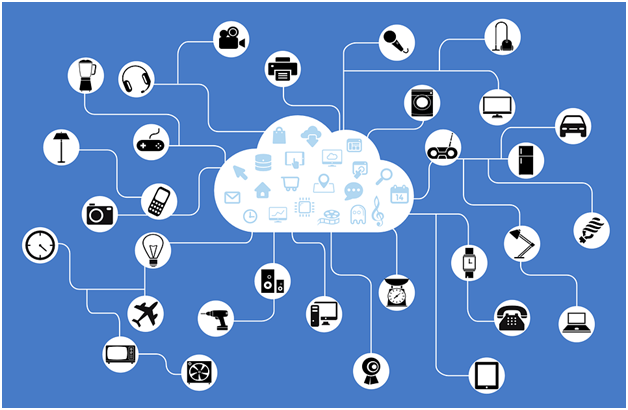 Smart Home Functionality
Since companies are determined to turn all of our home and office appliances into smart devices, we need routers capable to processing such vast amounts of data in order to truly have a fully functional smart home.
The problem is no one company manufactures all kinds of appliances from refrigerators to lawn sprinkler systems. So the new routers are capable of connecting all of these devices to a single platform, thus allowing them to communicate with each other and provide us with control from a single control system with complete ease and intuition.
Various Connectivity Protocols
Wi-Fi is not the only connectivity protocol for connecting devices. For example, we normally use Bluetooth to connect our phones to a car's sound system. Similarly, there are a number of different connectivity standards such as Z-Wave, Zigbee, etc. This is why the new routers support almost all of such connectivity protocols that make complete and seamless connectivity possible.
A Few Popular Wireless Routes to Choose From
Netgear Orbi
The NetGear Orbi also relies on mesh networking router system, utilizing three router units to offer up to 5,000 square feet of incredible coverage, making it the most powerful router with the widest coverage. This obviously has its own drawbacks. Although, beautifully designed, it takes up considerable amount of space due to its massive size compared to other routers.
Among other things, this device is also among one of the best routers for gaming and operates on three radio frequency bands. This allows it to switch users from one frequency band to another if a frequency gets crowded to the point of affecting the speed of the internet. The router has 6 powerful high-performance antennas that ensure perfect connectivity between the three units of the router.
Google Onhub
Onhub is Google's new wireless router. It is available in two variants, each of which is manufactured by Asus and TP-LINK. Conventional routers have never been known for their aesthetic value but these routers were designed with as much focus on aesthetics as functionality.
The router boasts a new approach to wireless connectivity, which ensures absolute coverage and eliminates any possibility of dead zones. This is achieved while maintaining incredibly fast connectivity to every room and every single device.
It can connect up to a 100 devices and covers a maximum of 2,500 square feet. It offers a maximum speed capacity of 1,900 Mbps with up to 13 antennas and 7 antennas for Asus variant. The router comes with its own app with an intuitive interface to manage all of the devices on the network.
Samsung – Connect Home Wi-Fi System
The new Wi-Fi system by Samsung is essentially a hub for a smart home. The router comes in a pack of three, which is essential for mesh networking. What this means is that the central router acts as the base for broadcasting signals, while the two help to extend the Wi-Fi coverage. Each unit boasts a range of 1,500 square feet, meaning, it can cover up to 4,500 square feet.
It not only supports Bluetooth 4.1 along with Wi-Fi but also supports other connectivity protocols such as Zigbee and Z-wave. This would allow the user to connect it to their smart lighting system and any other smart appliances in their homes.
The router boasts a powerful 1.7 dual-core processing chip to power all of its functions. All units of the router sport the latest Rj-45 Ethernet ports, which significantly increases its bandwidth capacity. It's a powerful router that doubles as an integration hub for all things smart.
At the moment, most users barely use much of these powerful routers, but at the rate we're going and the number of new smart devices that are coming out, very soon, these new routers will become the standard and the conventional routers of today would be archived into the annals of history.
Author Bio: Billy Smith is a writer, fitness junkie, trekker, hiker, tech geek and adventurer extraordinaire. Having worked in the IT field for over 10 years, Billy now spends a lot of his time writing to inspire people to adopt a healthy lifestyle and to use technology responsibly. As the founder of Checkcorner.com, it is Billy's endeavor to provide people with the best information and tools to transform their lives.
References:
https://blog.securifi.com/smart-router-and-home-automation-how-to-tell-if-you-have-a-smart-wifi-router-or-not
https://on.google.com/hub/
http://www.samsung.com/us/explore/connect-home/
https://www.netgear.com/orbi/performance.aspx