We live in a technology developed the world and we cannot imagine a day without the use of technology. Technology has made a huge impact in the education field. None of the people can deny the importance of technology in schools and classrooms because it enhances the learning of every student.
We need technology in school because digital literacy is very important for kids to survive in the modern era. Why are we not learning to type at schools? It might be helpful and fun using keyboarding games. We will save tons of time for children. The same is true for fast reading. We should develop and implement strategies that will help our children consume and analyze information faster.
With all the trends and advancements in technology, students are required to know about technology and it will be really helpful to their future.  It is a vital tool to assist the education process and set up students for the future. Lets us have a close look at why we need technology in schools:
Enhance Learning

              
Technology can play a huge role in enriching the learning experience of students. Integrating technology in education aids students stay engaged and if the students stay engaged, the chance is better to improve their learning in general.
With the use of mobile, laptop and internet, students are able to access up-to-date information faster and easier than ever before. More and more instructors have reported that digital technology in the classroom has improved students' academic performance.
Gain Interest
With the utilization of technology, students become more interested in the matter they learn. Kids like the fact that they get to utilize their personal devices to learn information or study materials.
Students love technology so they are certain to be involved in learning if they can use the tools they love. Hence, it will guide to enhance learning. Technology can help students who are going to school since it can be used for researching and look for things students require to enhance their learning at school.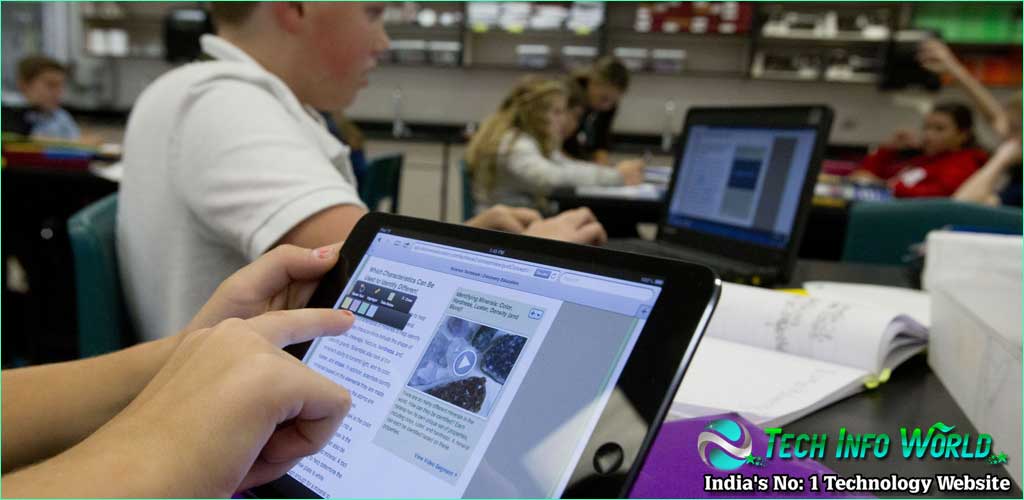 Information Limitless           
Most of the students depend on outside sources other than textbooks to make their learning better. With the use of technology, student's can easily find out more information regarding their study materials. Students can get information from the internet and they can get all the information required when they search on the web.
Internet access makes available to kids the chance to spread out further than the limits of what they would get in a textbook. The Internet allows students to access content, resources, and materials. Many students are finding it helpful since they can make learning themselves by acquiring information from the internet.
Get In Touch With Real-World Environment
We need technology in school because it gives students a chance to get in touch with the real-world environment. Technology lets the teachers make ready students for the real world environment. Today, the whole world is turning out to be more technology reliant.
Hence, it has become a necessity for the students to get used to the various technologies in order to be successful in personal and professional life. The best parts of students are thrilled about being capable of making use of technology and therefore are more appropriate to learn.
Future Careers
Technology is the base of modern day's job realm. Obviously, approximately every workplace is using various forms of technologies and students are essential to understanding how to operate those technologies to excel their job.
Engaging with technology in the classroom is not only helps the students to learn better but also prepares them for their future career since nearly all careers are technology-oriented at the moment.
It improves student's knowledge and skills in technology. Remember that students will be way behind in the real world without the knowledge and skills in technology. Hence, if used correctly, schools can assist students to prepare for their future careers.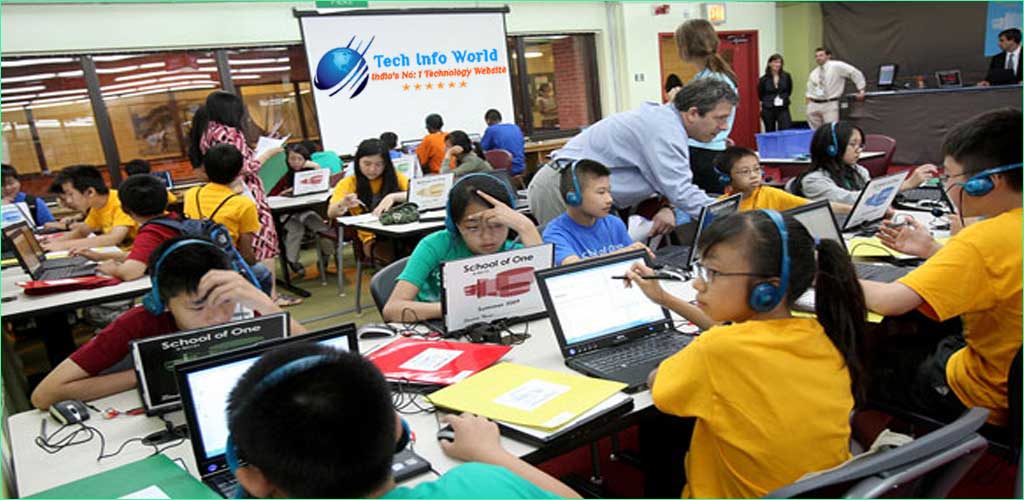 Self Learning
Technology aids to modify the student and teacher roles and relationships. With the use of technology, students take accountability for their learning results, at the same time as teachers turn into mentors and guides. We need technology in school because it enhances self-learning in students.
In the present day, the greater parts of students are engaging with technology continually outer of the classroom. Using technology has become part of their way of life and it can improve self-learning because students may use the technology for getting information and interact with their friends regarding what is taught in the classroom.
Learn Differently
Today, technology can help the students to learn differently. Kids can obtain more resources by means of internet and it guides students to expand their knowledge regarding study materials. Computers, tablets, and other technology tools offer more resources for the teacher as well as the student that's not available in the textbook.
Students can get information about study materials even before teachers teach them in the classroom through technology tools. It aids them to learn differently and they learn best being more interactive.
Collaboration
Technology increases collaboration amid students. Students can work and collaborate with their classmate's even if they are outside school via technology. Technology has the power to make students learning faster, safe and better by promoting teamwork amid students.
Technology can make available students the possibility to relate with their classmates more by cheering collaboration. Technology integration in schools is a necessity because it offers today's students 21st-century skills. Teamwork is an essential skill required in every workforce.
Today, computers and digital devices are replacing traditional textbooks and notebooks in schools. technology has made it easy for students to communicate with their teachers, send their assignments via e-mail, to swiftly access plenty of information online about a specific topic or subject.  It enhances students learning and makes them better students in every possible means. Thus, we need technology in schools.
Author-Bio:
I am Stephen Nichols and inventiveness and uniqueness is the claim to fame that can be noticeable in my works of articles. My involvement with different best essay writing service has permitted me to focus on both scholastic and non-scholarly points.
I have dependably demonstrated uncommon enthusiasm for the field of composing; in this manner, I picked outsourcing as my expert profession. This choice has permitted me to compose a lot of papers and articles on my field of learning and on occasion to manage the subjects that are not my zone of skill.