All You Need to Know About the JioChat Application
With instant messaging (IM) holding such an important place in our daily lives, it is important to keep up with the latest offerings by brands that promise to enhance daily consumer experiences.
Earlier messaging services were only restricted to texts, but now, the latest chat applications allow users to make international voice and video calls, host group conversations, exchange media files, and much more.
Reliance Jio applications
Reliance Jio is a 4G telecom service provider by Reliance Industries Limited (RIL). The company lays emphasis on the need to create a comprehensive digital ecosystem that will enrich the lives of millions across the country by providing end-to-end contemporary digital solutions.
Reliance Jio offers a plethora of applications that are aimed at enhancing the experience of smart phone users. These applications range from cloud storage facilities, e-commerce offerings, communication services, to several content streaming platforms. Jio applications are ranking high in terms of both, their mass appeal as well as Google Play ratings. One such application is JioChat, a messaging platform by Reliance Jio.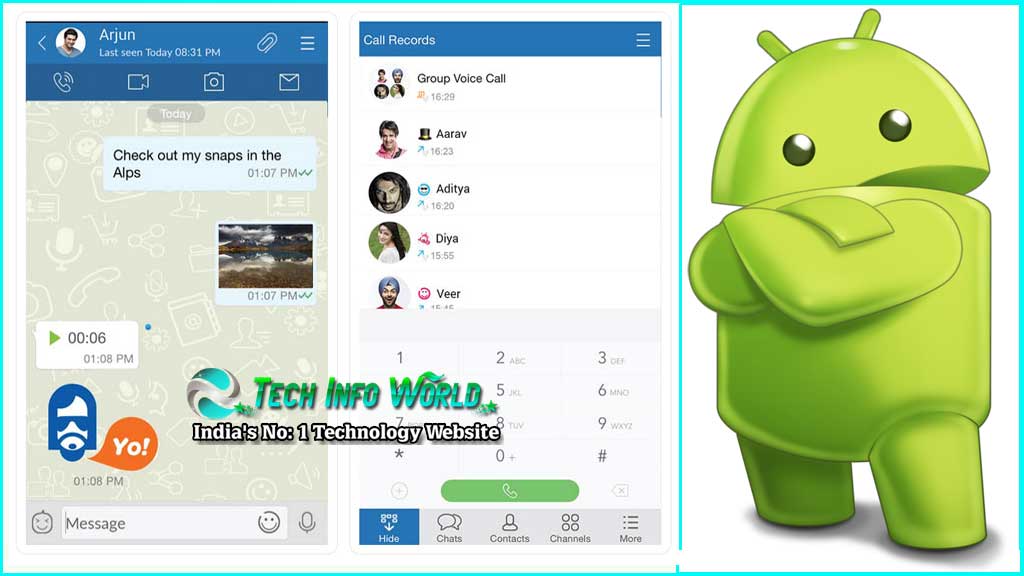 JioChat
Available for both Android as well as Apple smart phones, the JioChat app allows users to send and receive media-rich messages. They can also enjoy HD voice and video calling through the application. JioChat has an advanced user interface and supports most file formats, which may be seamlessly shared over either cellular data or Wi-Fi networks.
Six of its features include:
Interactive messaging
With this application, the need for complicated usernames and PINs is eliminated. Users may interact with any of their contacts directly or host a group conversation. Interactive options range from audio notes, doodles, pictures, to stickers.
Audio and video conferences
The application allows users to create large groups with up to 500 members. Since the application uses Wi-Fi or EDGE/2G/3G/4G data to carry out all its functions, users need not worry about tariff rates. Messages and calls sent through this application do not have any effect on the user's balance or cellular bills. Users may even make international calls. The quality of these calls is believed to be far superior as compared to those made through several leading VoIP applications.
Availability of regional languages
Since this application is developed in India and aimed at the country's vast audience, it supports most regional languages like Bengali, Kannada, Gujarati, Punjabi, and Tamil.
Interactive stickers
In order to ensure that Indian users enjoy a quality messaging experience, the application offers a range of stickers. These are not only fun but also available in several languages like Telugu, Hindi, Malayalam, and Marathi.
Trending stories
JioChat goes beyond the requirements of a regular messaging app by offering video stories that are exclusively curated for Jio users. These individuals may view exciting short video stories with the help of Reliance Jio's top media partners.
Brand channels
Users of the application can rest assured about staying updated on anything related to their favorite brands. JioChat lets users always stay connected to their brand channels over the easy-to-use chat interface. Using this app also grants users access to exclusive discounts and deals across various categories.
The JioChat app is more than just another messenger application in the market. Devised to cater to the Indian audience, this application is not only useful but also fun and interactive. It promises to transform the way users enjoy chatting applications by delivering a seamless and unique digital experience.