Mobile Racing Games: Mobile games have come a long way in the past decade. From pixelated games that resembled more of the retro games from the '80s to full-blown and immersive graphics, we have today. Besides arcade and shooter games, the colossal improvement in graphics is especially shown in racing games.
Almost any Mobile Racing Games game you download today has stylish visuals mixed with great gameplay that will keep you hooked for hours.
But still, some games are better than others and if you're a racing fan, we gathered up our top 3 racing games that besides having quality gameplay also have stunning visuals that are sure to satisfy your thirst for sharp turns and driving at high speed.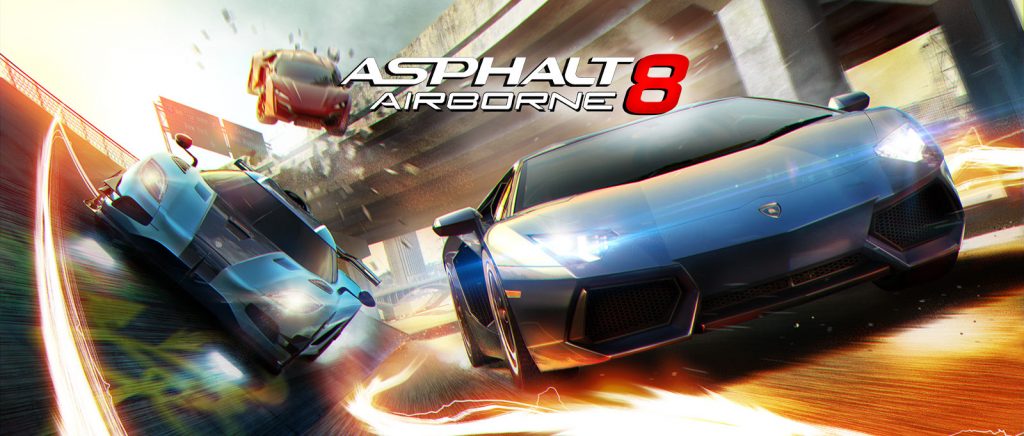 Mobile Racing Games
Asphalt 8: Airborne
From the moment you start Asphalt 8, you'll notice how gorgeous the game is and likely you'll be amazed that something like this can run on your mobile phone. Details on the cars and tracks are absolutely stunning and although visuals are in no way the main element that makes a game great, you have to respect the effort developers put into it.
Besides gorgeous visuals, there are numerous game modes you can play – from crazy arcade racing to online multiplayer where you can compete against players around the world. One thing we also really like is the "loose physics" which although might not be 100% realistic, sure make up for a lot of fun.
One thing that's a bit off-putting is if you want to get the top-class cars, the game forces you pay in real money. This isn't too big of a deal since this won't cost you your competitiveness and you can still win any race by playing for free so it's more about cosmetics than gameplay which is good since it doesn't make the game pay-2-win.
Real Racing 3
Unlike other racing games, some focus on the 3D aspect of racing and we were delighted when we found a cool list of top 10 3D racing games for mobile we want to share.
The list helped us pick games to test out since it provides a lot of useful information and the one we ended up liking the most is Real Racing 3. The game comes from the famous, or should we say, infamous these days, developer's company EA. Mobile Racing Games
And although EA has been through a lot of controversy in the last few years, they are more than capable of creating an amazing game with gorgeous graphics.
The choice of cars you can drive will satisfy anyone who's into cars and similar to Asphalt, the details are amazing. The tiers, spoilers, and hoods look gorgeous to the point when you go for a ride you'll likely feel a generous amount of satisfaction.
As far as the gameplay goes, the game allows you to customize your driving and sensitivity of the "steering wheel" so you can easily personalize how the car responds to your controls.
But, like any other high-end game, there are paying restrictions to get the complete experience. Honestly, we can't really blame the developers since they need to earn money in one way or the other. But no worries, you can still have tons of fun by exploring the free features since there's more than enough to keep you playing for weeks.
Street Racing 3D
Although the game isn't from any famous developer, Street Racing 3D doesn't in any way fall short behind major game companies. The main thing we like with this one is gorgeous track visuals.
If background graphics is something that's important for your driving experience, you'll definitely love this one. From ice tracks to urban roads, you can race almost anywhere and every track feels genuine and unique.
Although this one offers fewer cars than the previous two, the amount of fun you can have with them is more than enough. Mobile Racing Games Performing drifts is satisfying and if you don't feel like playing alone, you can always invite a friend to join you for an adrenaline-packed race.
If you decide to take on other players, you might notice the match-making isn't exactly balanced. Sometimes you'll end up racing against a player who just has a far better car than you and no matter how good you are, you won't be able to cross the finish line first. Luckily, this happens very rarely so you don't have to worry much about that.
Conclusion
And there you go, these are our picks for top racing games with great graphics and even better gameplay. If any similar game comes to your mind, be sure to let us know so we can try it out for ourselves.
We hope the games will provide you with solid hours of fun and that we helped you find the right game for you. Enjoy and take care!