MDM Tools: Master data management, or MDM, is a method organizations use to manage large volumes of data. It helps organizations keep track of their data and ensure that it is accurate and consistent.
There are many different MDM tools available on the market, each with its own unique features and benefits. This blog post will look at four of the most popular MDM tools: Profisee, Semarchy XDM, SAS MDM, and Syniti.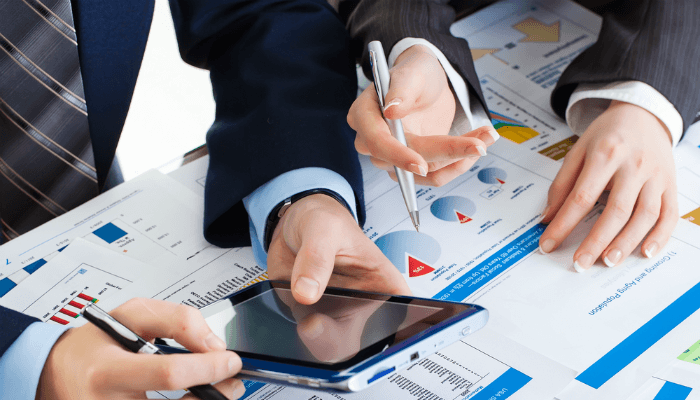 Profisee
Profisee's master data management solutions are the top choice for your business or company. It's easy to understand, scalable so it grows with your business, and the best part is that it's affordable while offering these benefits. You'll be able to access your data without the limits of traditional MDM software.
Profisee's master data management solutions are cloud-based and are perfect if you use Microsoft products for your data management. It's also multi-domain, so that you can manage any type of data with it. And if you need to migrate your data to another platform, Profisee will make it easy.
With golden record management, Profisee is one of the best options when you use MDM for your organization. However, one of its shortcomings is the fact that it doesn't leverage NoSQL database tech, which means it might not be your tool if you need to manage a lot of unstructured and unpredictable data.
Profisee also offers excellent customer support and training resources, as well as an array of everything MDM on their website.
Semarchy XDM
Semarchy xDM is a multi-vector master data management tool. It's designed to give you a complete view of your data by integrating all your disparate data sources, as well as guided authoring to help you with your data management. One of the unique benefits it offers is device traceability.
This program grows with your organization with its offering of an implementation approach that follows your MDM knowledge as it evolves. It is an excellent option for a starting business, though it does not have an extensive customer base.
Semarchy xDM offers integrated modeling, which means that you can create a model once and use it multiple times. This is great if you need to manage a lot of data or if you have complex data relationships. However, one downside is that it does not contain collaborative data governance in the xDM tool.
SAS MDM
SAS MDM is a one-stop shop for everything data quality. It includes data governance, modeling, integration, visualization, and more. SAS MDM is a great choice for organizations that have a large amount of data and need to ensure that it is of the highest quality.
The best part about this tool is that it supports multi-domain, multi-entity, and domain-neutral MDM, and with all the layers that make it easy to see your data in real time, SAS MDM makes it easy to scale the program with your business.
However, it has some cons, including limited support for product master data, not many relationships with significant integrators, and is quite pricey. This tool is most likely suited for larger organizations with MDM experience.
Syniti
Syniti is a comprehensive data management platform that helps organizations manage and govern their master data. It even offers over 160 software and platform integrations.
Syniti has many pros, including pricing that varies based on your usage, so you only pay for what you need. However, one of the drawbacks of Syniti is that it does not have master data management as one stand-alone product.
Another drawback of using Syniti is that it is ERP market-focused. ERP market refers to the market for enterprise resource planning software. This is a type of software that helps organizations manage their business processes.
If your organization does not use ERP software, then Syniti may not be your best tool. Additionally, Syniti is only available as a cloud-based solution for a limited number of customers.
Conclusion
All in all, each of these four MDM tools has its own unique benefits and drawbacks. It is essential to carefully consider your organization's needs before choosing a program.
SAS MDM might be the best choice if you need a domain-neutral MDM tool. However, if you are looking for a comprehensive data management platform with an ERP focus, then Syniti could be a better option.
It is important to note that MDM is an ever-evolving process, and your organization's needs might change over time. Make sure to choose a tool that can adapt with your organization so you can continue to manage your master data effectively.