Knitting: Once upon a time, knitting was a new thing. It was an advancement in how clothing was made, and it opened up new ways to use fabrics and threads.
These days, the idea that knitting is high technology isn't prevalent anymore, and it's more commonly associated with old ladies who need something to keep their minds and hands occupied in their twilight years. However, knitting is everywhere.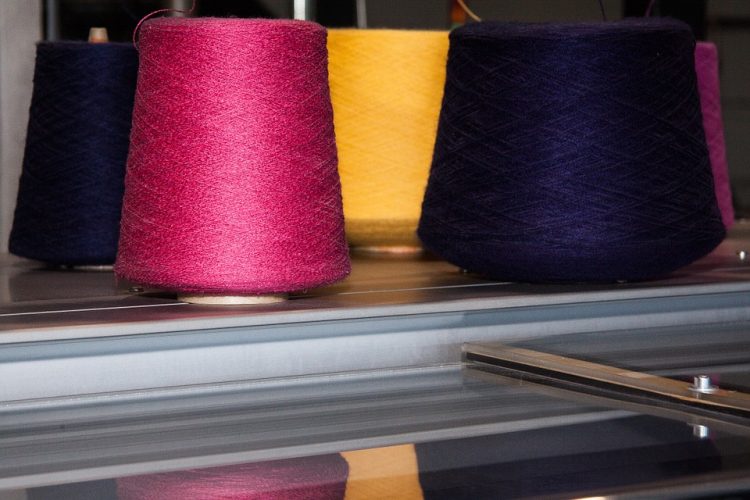 Almost anything that touches your skin has been knit, on some level. The textile and clothing industries have long used knitting as part of the process, making garments by hand or stitching together various parts to make a fashionable, stylish whole.
However, things are changing. The old art of knitting is experiencing a surge in technological development.
Seamless Knitting
Seamless Knitting is one of the biggest developments in the industry. In the most basic form, this is what happens when the garment is put together in one move, from a single piece of knit fabric.
There is no sewing or cutting, just the long run of fabric being knit together into a sweater or a single sock or cardigan.
While this is possible to do by hand, for the mass production needs of the clothing industry, this relies on hardware from a circular knitting machine manufacturer.
The techniques for this were developed in Japan two decades ago. Why is it only appearing at large now? Well, the technology was more expensive than the industry was willing to absorb.
Only recently did the technology and machinery became more practical, from a financial standpoint. Now, these knitting machines are poised to revolutionize garment production. Load in the fabric and watch the machine get to work, with a product coming out the other end.
Developing Smart Clothing
However, what is truly exciting is that new machine models have an eye on the potential of smart clothing. With smart infrastructure and 5G technology being rolled out, the prospect of your own clothing being interconnected with a network that spans everywhere you go can be very real.
One of the ways that knitting is becoming advanced tech is the development of smarter fibers and designs. Originally, wearable technology was designed not as the main point, but as an afterthought. You design a jacket first, and then figure out how to integrate the LED lights after you have a basic template.
The use of seamless knitting via machine, combined with a change in mindset, can alleviate this. Designers can now begin weaving technology into the clothing itself.
Why Knitted Fabrics?
Some might wonder why knitting and knitted fabrics are the focus. That comes down to one simple detail. People like knitted fabrics. They enjoy the way these feel on the body, whether it's the form-fitting warmth of wool or the draped comfort of jersey knit.
People don't think about it, but they wear knitted things on a daily basis and they find it more comfortable than their woven counterparts.
Conductive Fibers
Another interesting technological change is the development of conductive fabrics. These are yarns or threads that can conduct electrical currents, much like the copper wires used in traditional electronics.
These can be integrated seamlessly into clothing design. With the addition of a flexible circuit board kept discreet and a power source that's light and easily obscured, you can have high-tech clothing that's also comfortable.
New Production Techniques
This process is simple enough to work into a knitting machine. You need to create an area of conductive yarn for transmitting the signals, and then place non-conductive materials around it.
Add in another layer of conductive fabric to patch things together, increasing conductivity. This, in turn, allows for a number of sensor functions. One of the simplest is to make a pressure sensor in socks, measuring footfall and stride.
This basic technique can be used to expand into integrating other sensors. You can detect things like heat, pressure, balance, and even radio signals. Some might include pads for motion sensing, with small chips meant to interpret the movements as commands.
Imagine wearing a cardigan that can double as a radio receiver that you can control with gestures because that's something that can happen as knitting and technology continue to intermingle.
The Challenge of Machine Washing
Of course, all of this is still only in the theoretical stages. While seamless knitting is starting to explode in the textile industry, the more advanced stuff will need to wait.
This is because of water. People clean their clothes, and that means any wearable technology needs to not only be water-resistant but ideally machine-washable. That's one puzzle that hasn't quite been solved yet, especially when concerning the power sources.
Conclusion
It's been said that sooner or later, technology changes everything. While the entry into the field of knitting and textiles has been a bit slow, it's finally starting to make waves.
New developments, new designs, and new equipment could bring knitting into the smart age. The fact that more research is going into "tech" fabrics and new knitting techniques could change how we think about what we wear.