Why job placement consultancies need a Mobile App?
Smartphones, these days, have become one of the basic necessities. With everything going online, people are encouraged all the way more to use mobile applications on the go. The mobile technology helps people to use the services from any corner of the world and whenever they want. As per a latest study, it is projected that by the year 2017 more than 284 million people will have smartphone with a network connectivity of 3G or more! The transformation has hit the recruitment industry too! Approximately seventy percent of the job seekers make use of their smartphones to look for career related prospects and the number is continuing to grow up day by day and this is why in the process of job search mobile application is being seen as a game changing strategy by job placement consultancies. Here we will talk about the features and benefits mobile job search application for the consultancies: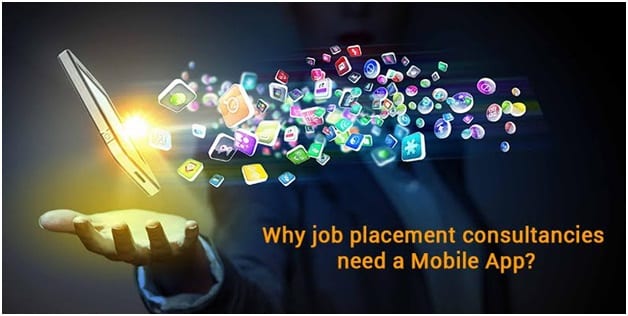 WHAT are the features a placement mobile APP should have?
Any mobile app is developed keeping in mind the goal, objectives and the purpose for what it is being designed. Consultancies look for permanent, contractual and IT staffing mobile app. So when it is to be used by a recruitment firm, it has to have the following features:
The mobile app should be highly responsive so that notifications are immediately received and responded by the candidates.
Should be easily shareable with the team members as to save the time of discussing an issue over phone.
Should have a strong applicant tracking system for searching more and more job seekers.
Should support multiple file types such as word, pdf, etc.
Must support multiple mobile operating systems like Android, iOS, Windows.
These features are in general, however, in the era of customization, one can get bespoke job search mobile application which can have exclusive features aligned with the business objective of an individual consultancy.
WHY a mobile App?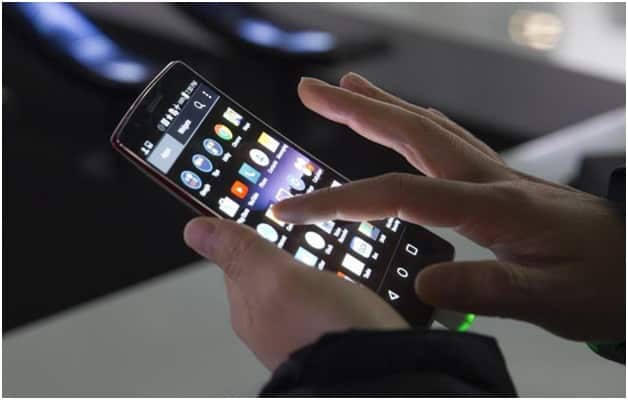 Benefits of mobile job search application for placement consultancies
Besides the convenience of using mobile app at anytime and from anywhere, there are number of advantages of using a mobile job search application that can be enjoyed by the placement consultancies. Some of them are:
Recruitment agencies or placement consultancies can reach a much higher number of candidates those are in search of job out there.
Complete database of a candidate can be accessed on the go.
In the process of job search mobile application attracts a faster response from the candidates and facilitates continuous interaction and engagement of candidates.
Placement consultancies can directly source the candidates through push notifications and other significant features of mobile technology.
Consultancies can connect with the candidates who may not be active at the moment and keep them in the loop by notifying them about the new openings that may be of their interest.
Agencies can even listen to the recordings of the answers given by the candidate, again from anywhere and whenever.
Whether it is contract staffing, flexi staffing or IT staffing mobile app can help you in finding the best fit. But going mobile for recruitment is a huge transition that needs to be complemented well with a personal involvement so the 'personal touch' is not lost in the hiring process.