iOS Type Status Bar: Android smartphones come with lots of customization options like Launchers, Various theming Apps, Custom Roms, etc. As Android users, we all hate Apple iPhone, but you can't ignore the smooth and eye-catching UI of iOS.
The iPhone iOS is one of its kind and thus it is so popular one of the most stylish and cool features of the iOS is the status bar, it is unique and provides iOS a unique touch. Although whatever you can use in iOS can also be used in Android….often better, when it comes to the status it is really difficult o tweak it.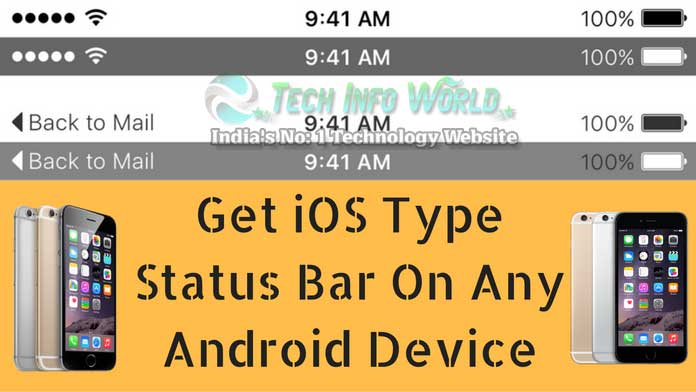 Having said that, this is also true that we are always too known to do the impossible and execute the stuff people can't even imagine. So, today we are here in this article with a great method to have a status bar for iOS in Android that you wish is not exactly the same as in iOS. So, stay on the article to read the complete step-by-step tutorial of the method.
We gonna do that by using an App called Flat Style Bar Indicators App which is an Xposed Module. This App has been developed by Igor A. Bocharov and it is rated 4.1 stars on the Google Play store.
Features of Flat Style Bar Indicators :
Well, there are many features of this App but I have shared some key features.
Ability to change WiFi, data, and battery indicators into 11 different themes.
Also changes Carrier Label and clock styles.
Change the position of data, WiFi, battery, clock, carrier label, alarm, Bluetooth, sound & location indicators to left, center, and right.
Change the colors of the widget located in the status bar.
Changes battery tinting color, for example, 0 – 5% > Red, 0 – 100% during charging > Green.
And Many More…
Stay productive while you travel with Cloud SharePoint services and a virtual Cloud machine by CloudDesktopOnline.com
Below I have shared the steps you need to follow to get the iOS Status Bar On Any Android Device.
Requirements :
A Rooted Android smartphone
Xposed is installed on your Android.
Flat Style Bar Indicator – Click here to Download.
MUST READ – How To Hide Friends List On Facebook From Others
Steps to Get iOS Type Status Bar On Any Android Device :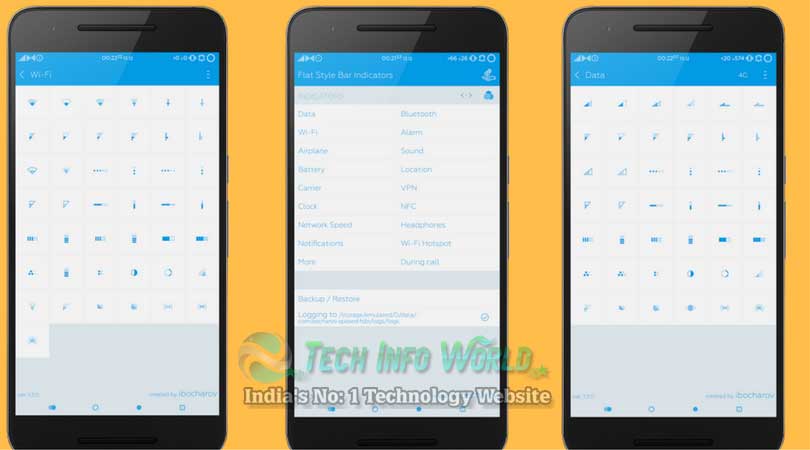 First of all, to perform this trick your Android device should be rooted. Above I have shared the Rooting guide. Note – Rooting voids your Android warranty, so do it at your own risk.
Now, Download & Install Xposed Installer on your smartphone.
After Installing Xposed, kindly install the final App called Flat Style Bar Indicator from the above-mentioned link.
Then open the Xposed installer and activate the Flat style bar indicator App then restart your smartphone to make it work properly.
Now open the App and there you will see many customization options.
That's it you are done. Choose the indicators following your choice and turn your normal status bar into the dashing iOS status bar.
Ending the Article :
The unique feature can be very useful for all Android users to apply the iOS status bar on their smartphones. It is a super cool and stylish feature that you guys will love. The above-mentioned method is very easy to use so it won't mess up your mind and so your excitement and curiosity to use this method should have increased right.